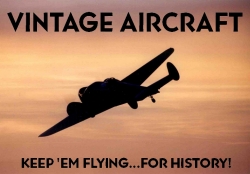 PRE PURCHASE INSPECTION GENERAL MOTORS TBM-3E AVENGER BuNo 53337 sn 3399. June 8th, 2017
---
LEFT WING
Click here to return to the main inspection page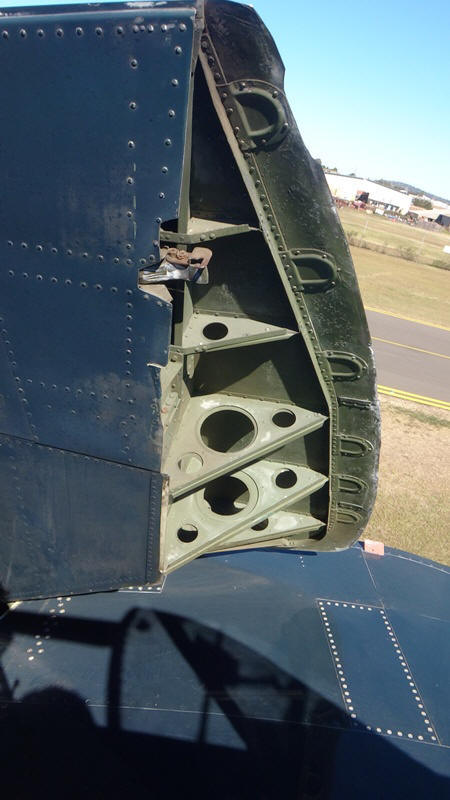 Left wing root area and overlapping shin in need of attention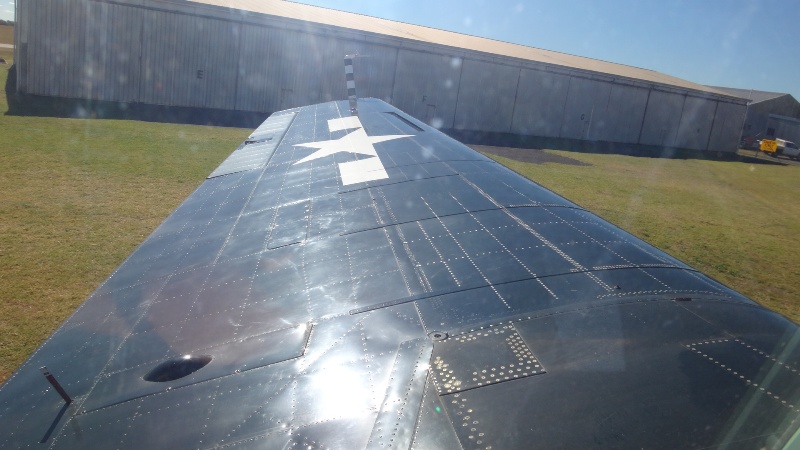 Overall good skins and little damage or deformation.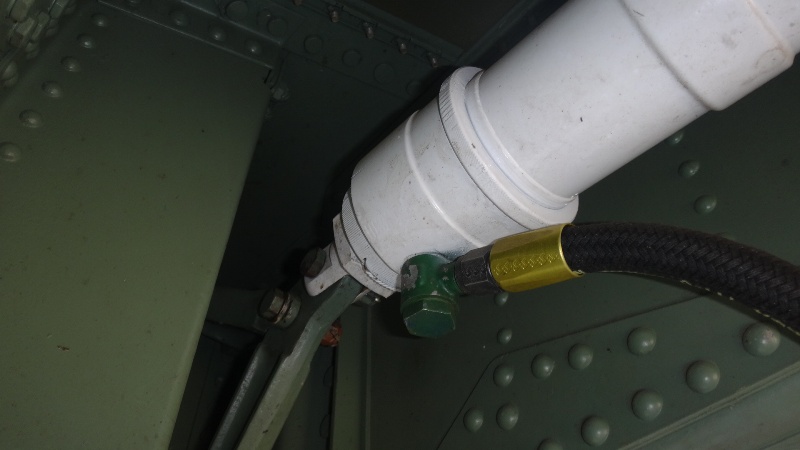 Actuators were removed, resealed, painted and reinstalled around 2014. Supporting structure looks good with no obvious defects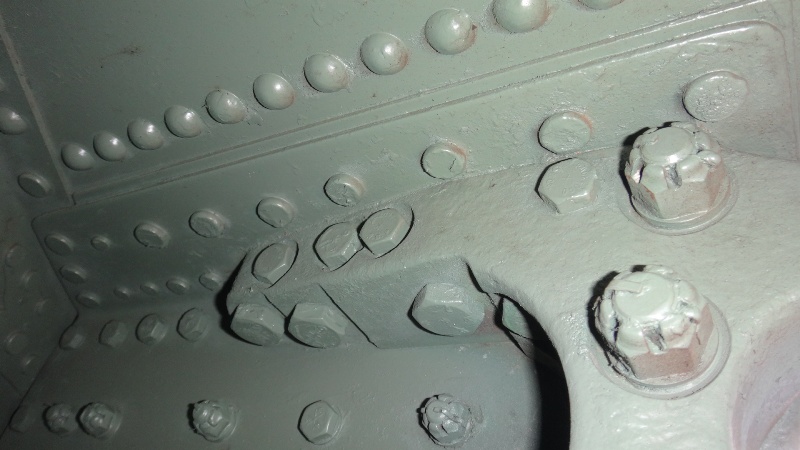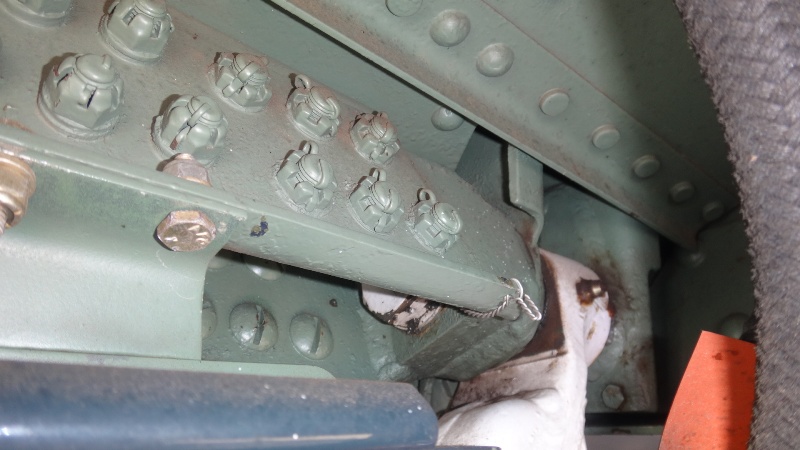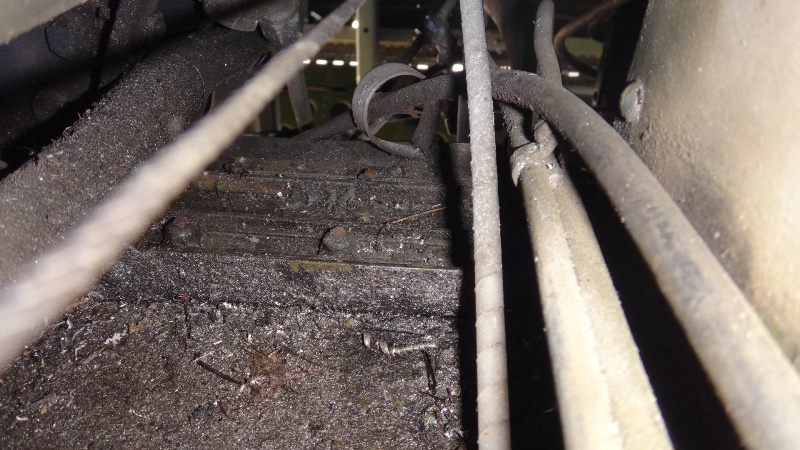 Grime and debris in hard to reach areas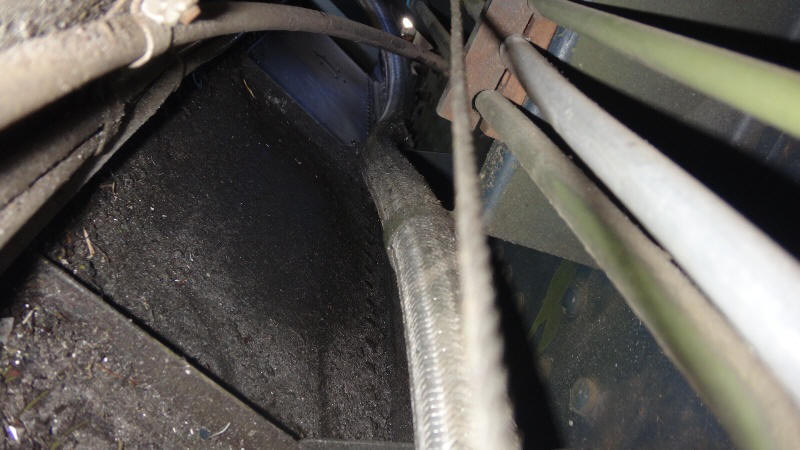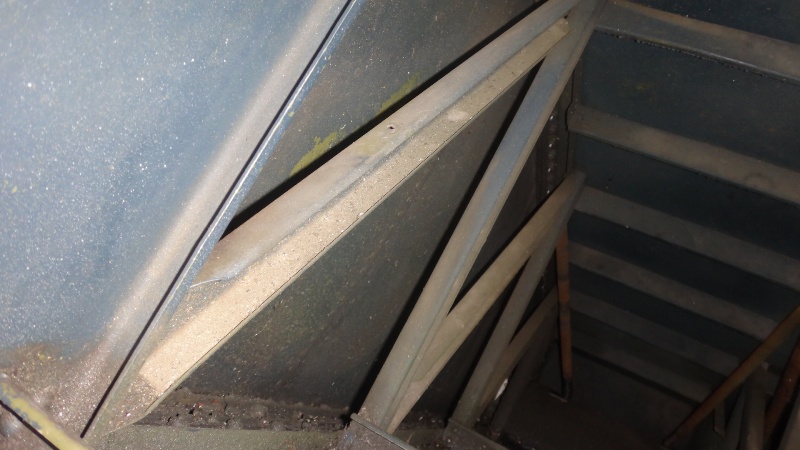 Fluid leaking (hydraulic and fuel) causing damage to the paint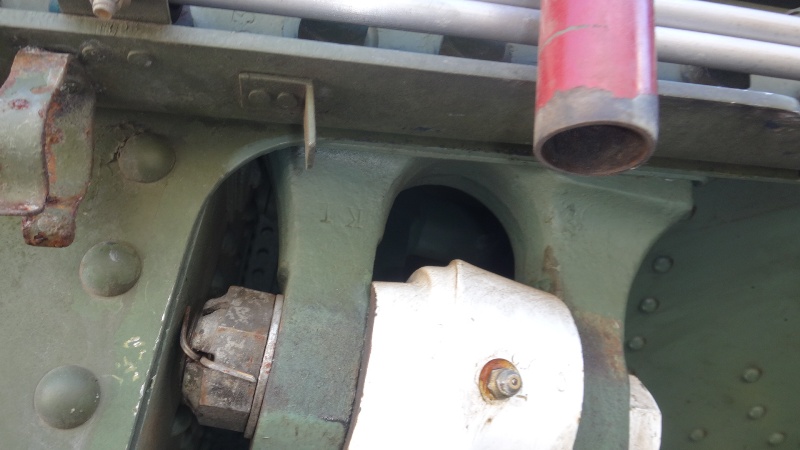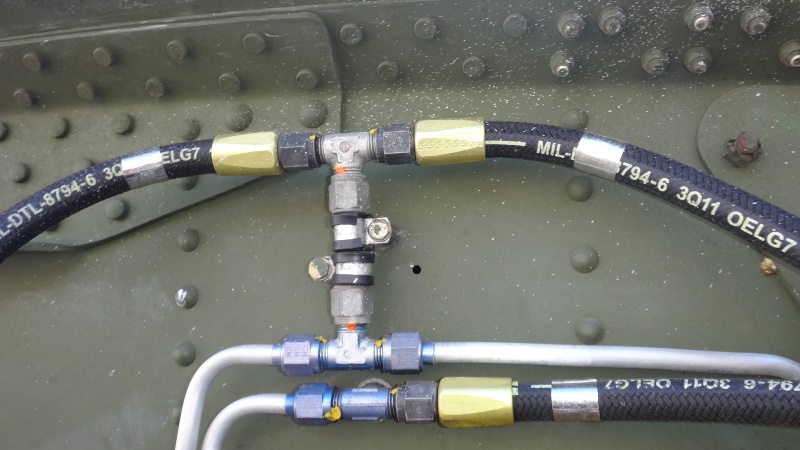 3rd quarter 2011 cure dates consistent with the high pressure hoses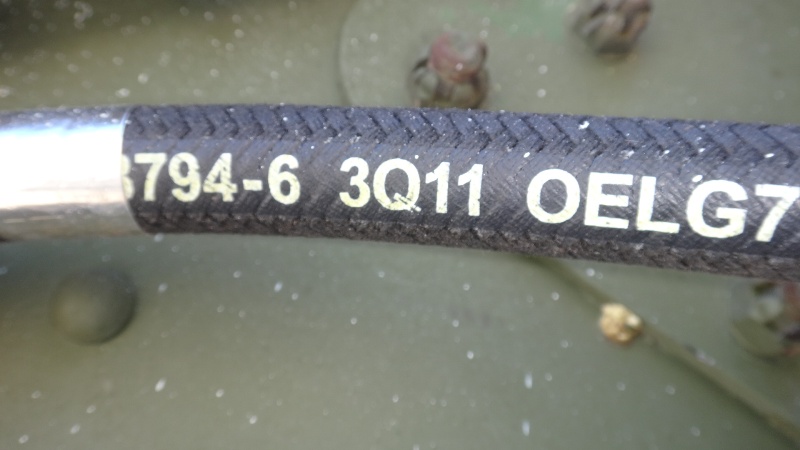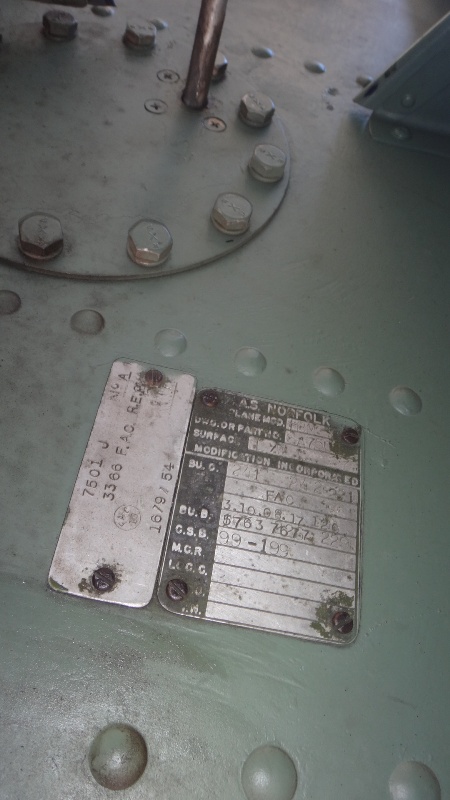 Naval Air Station Norfolk modification plate found on the left wing with a 1954 date on it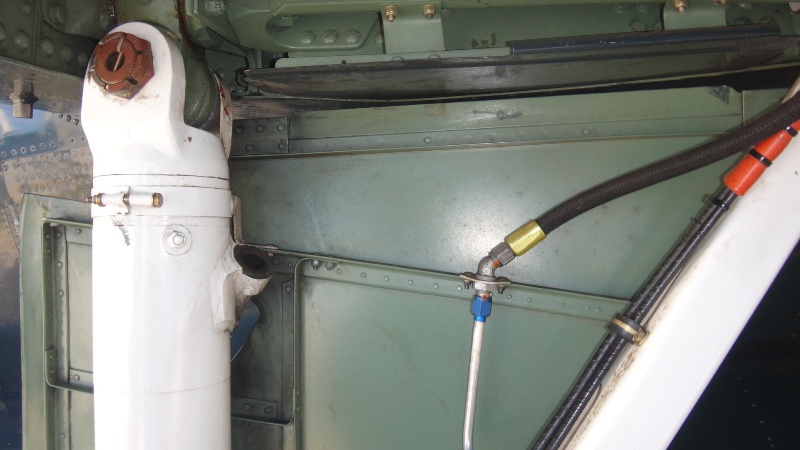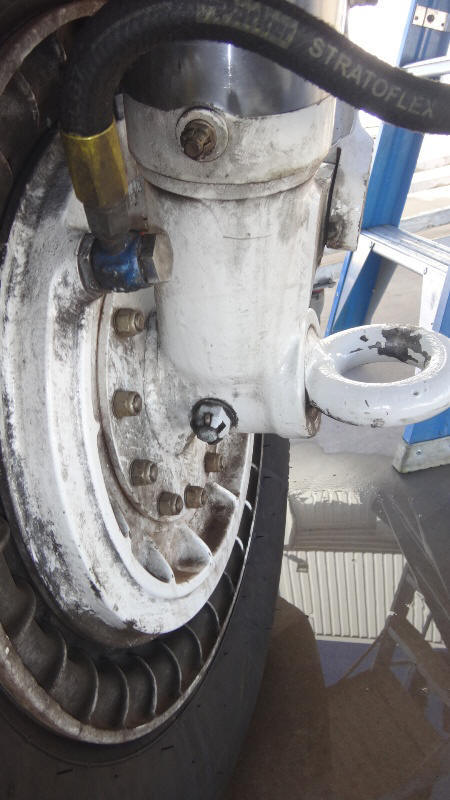 No hydraulic fluid leaking noted. Brakes sounded good while taxiing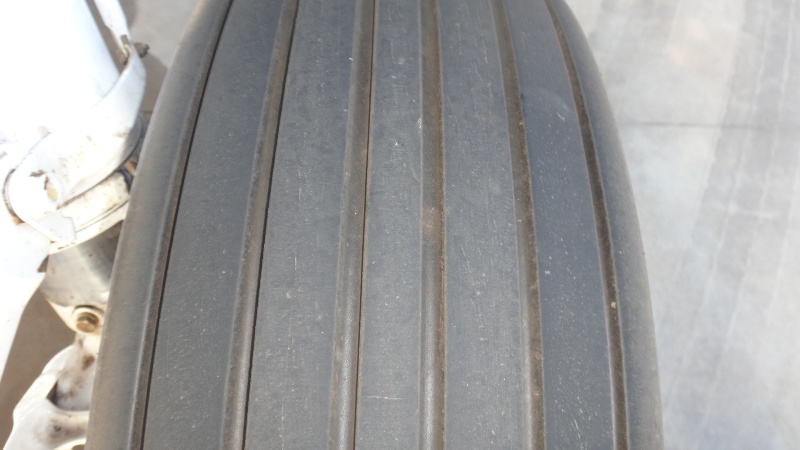 tires are in very good condition
Paint missing from rivets throughout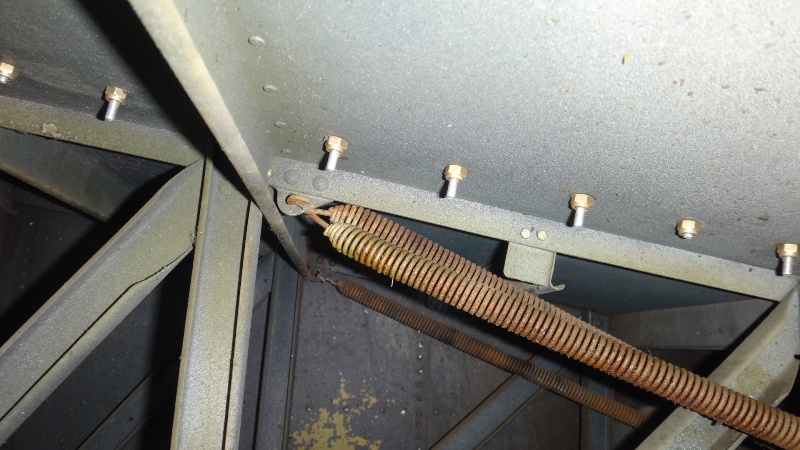 Springs in left wing root need attention for preservation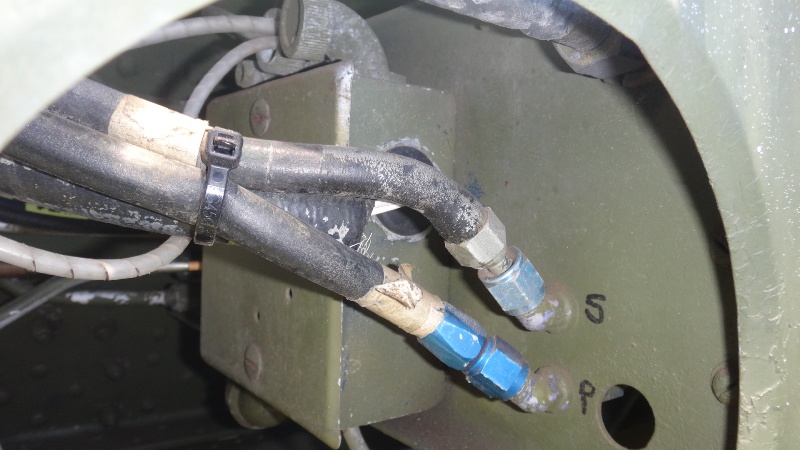 The pitot static lines on the left wing are quite old. I am guessing mid 1950's from the style. Still working beautifully considering the pitot static transponder checks but they should be replaced in the future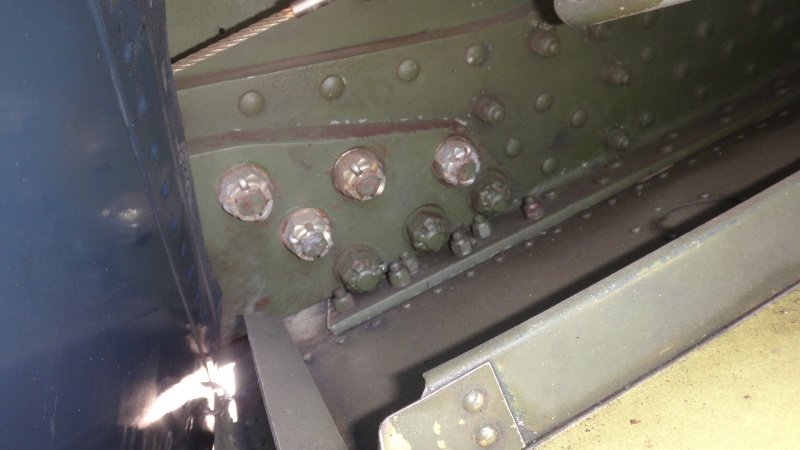 There is a repair to the upper LH spar cap at the wing attach or pivot. See the logs and docs section for more details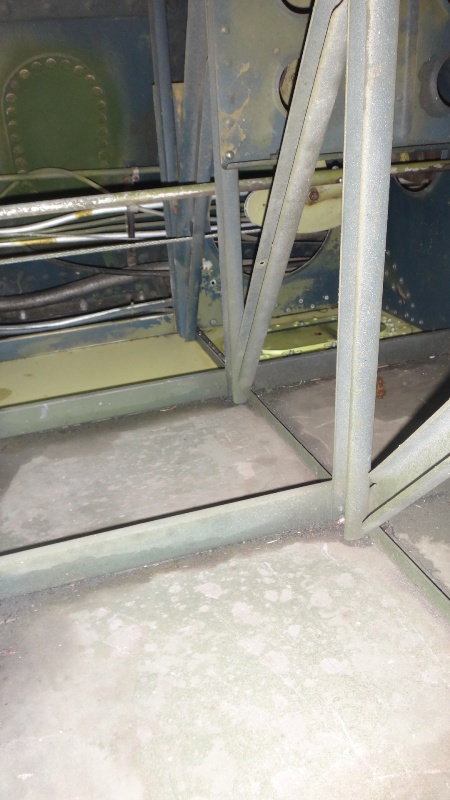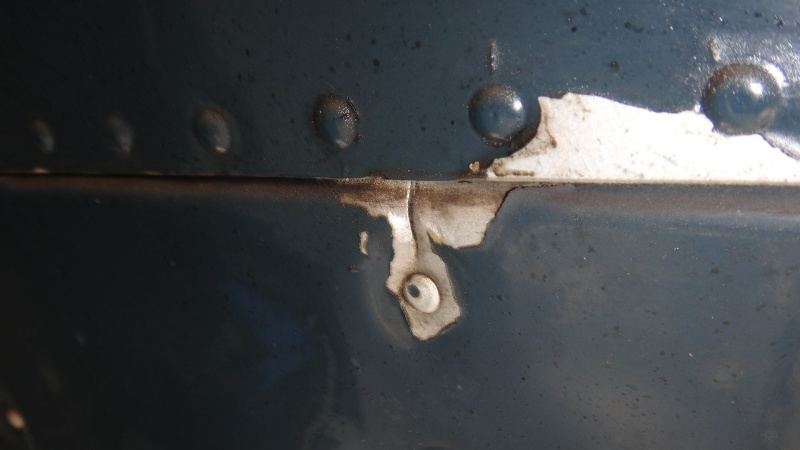 Previous wing fold damage can be seen
The logs indicate that Crash Williams folded the wings with the flaps down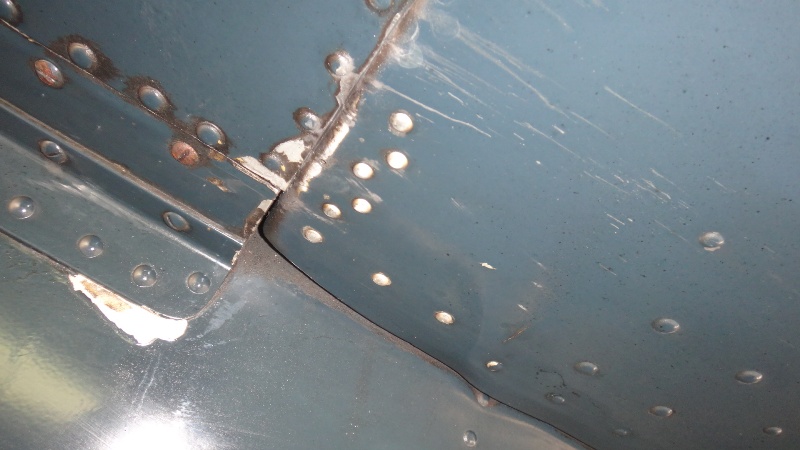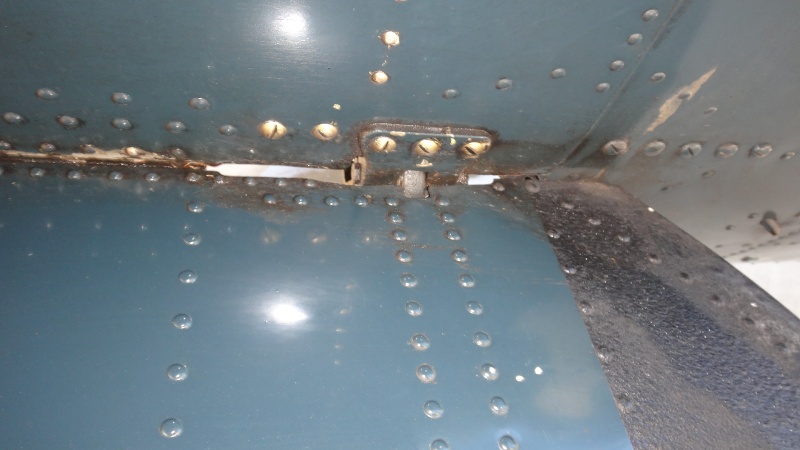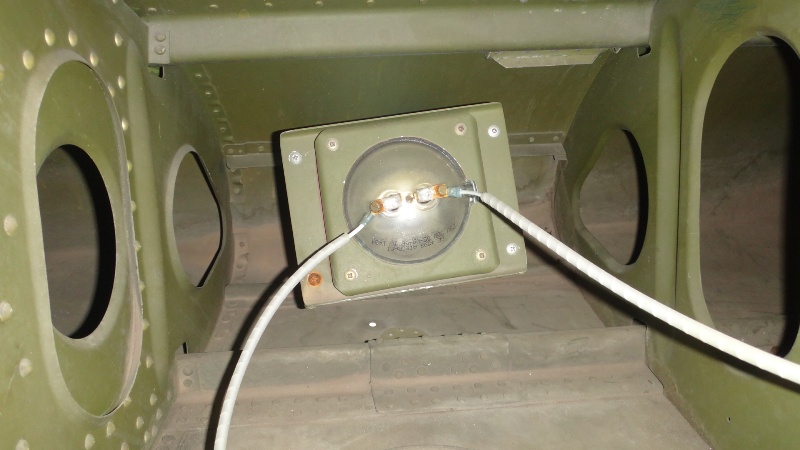 The interior of the wing looks decent with mostly factory zinc chromate paint visible and in good condition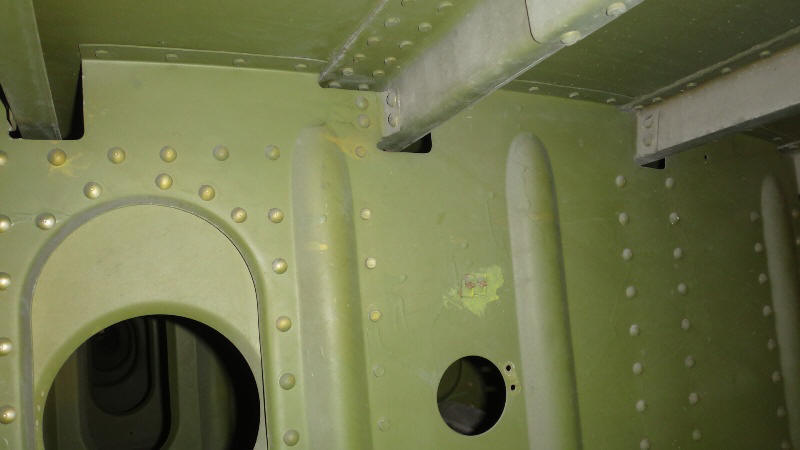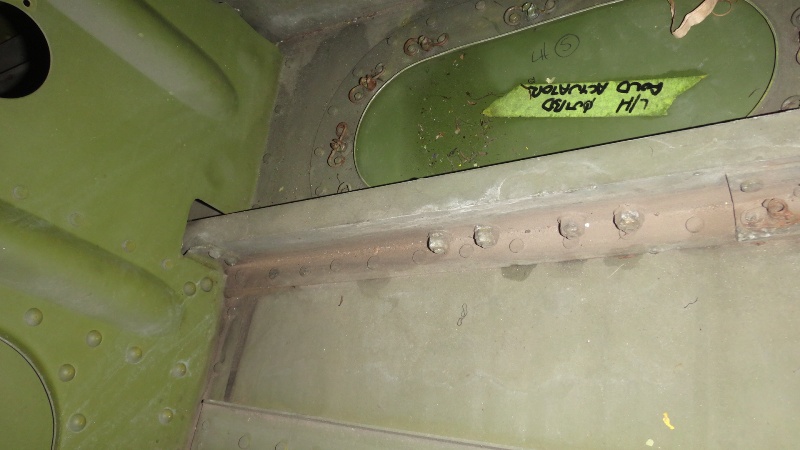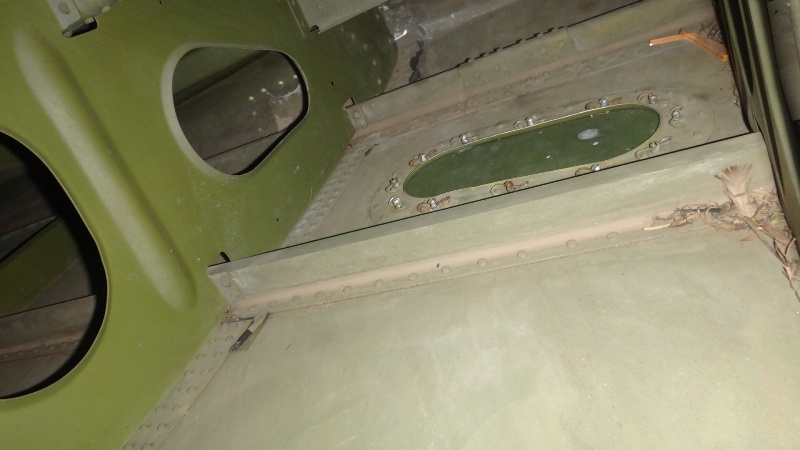 Debris that should be removed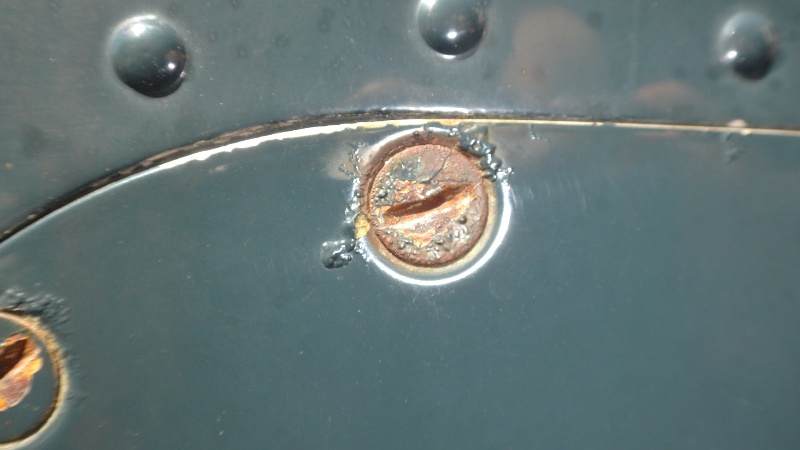 A common issue is worn Dzus fasteners like this one that will need to be changed. Corrosion can be seen around some of these fasteners
Internal structure and systems are in good condition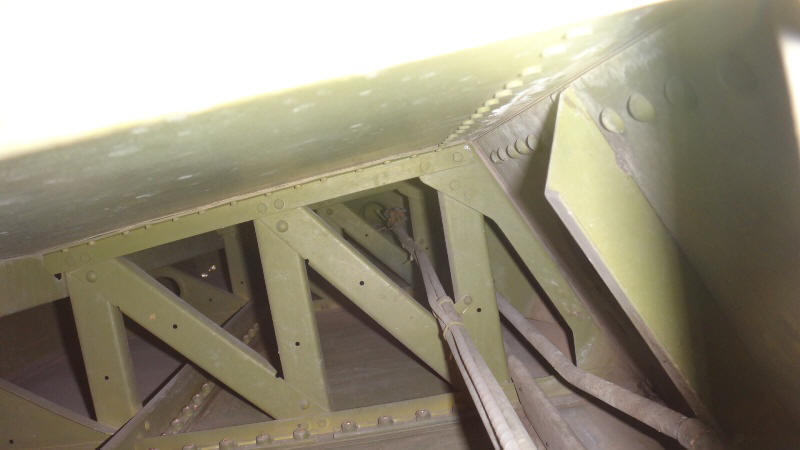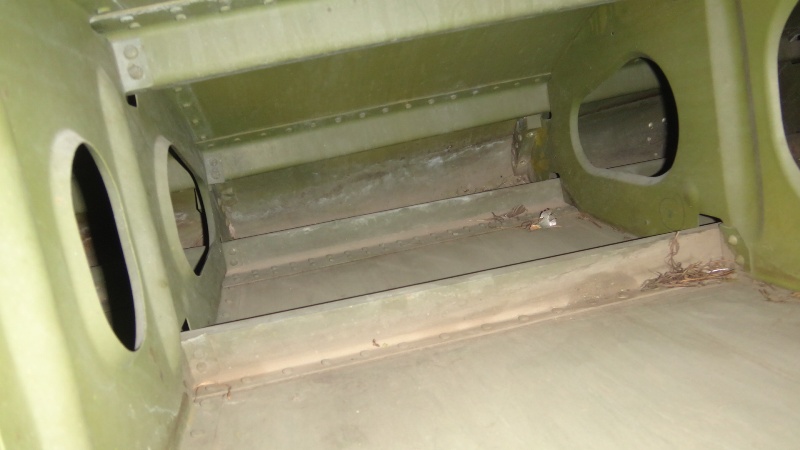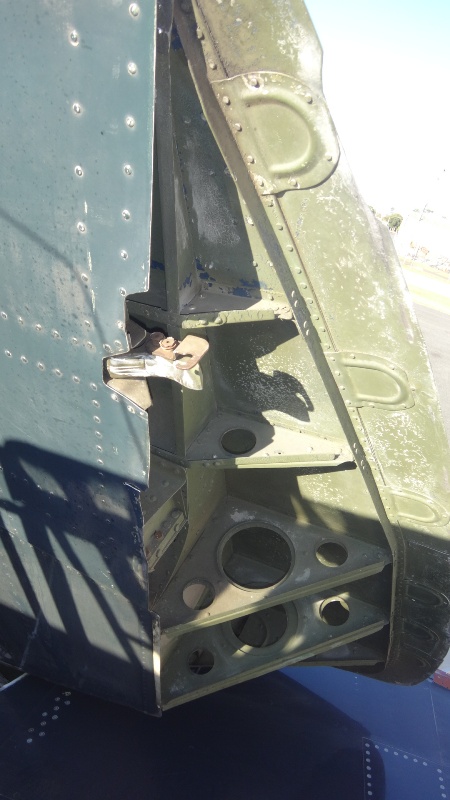 Some wing fold damage and older zinc surfaces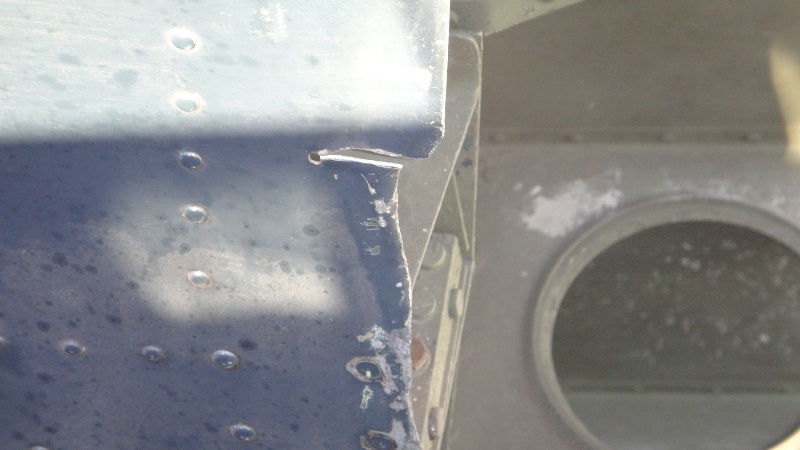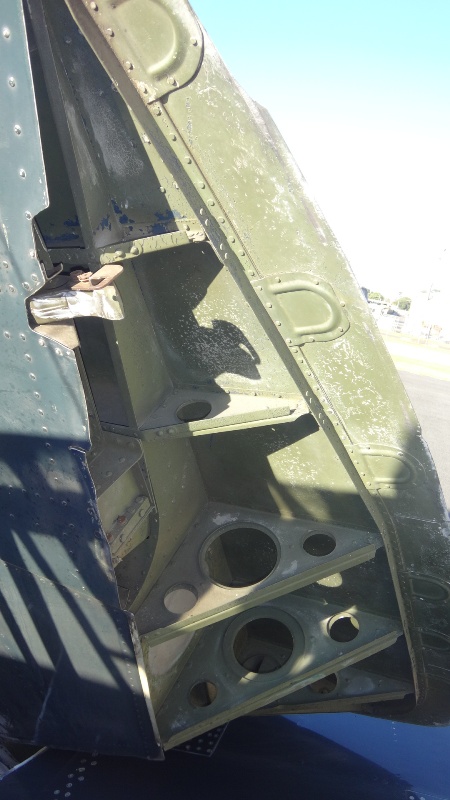 Gun bay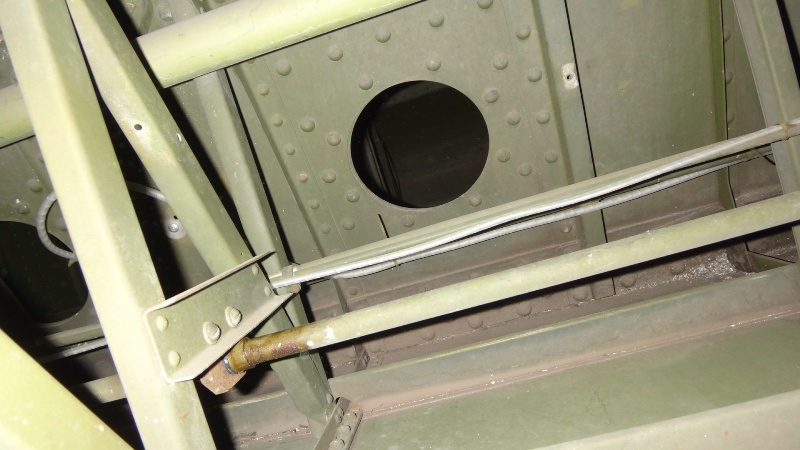 Internal structure is very nice with factory zinc chromate primer intact throughout.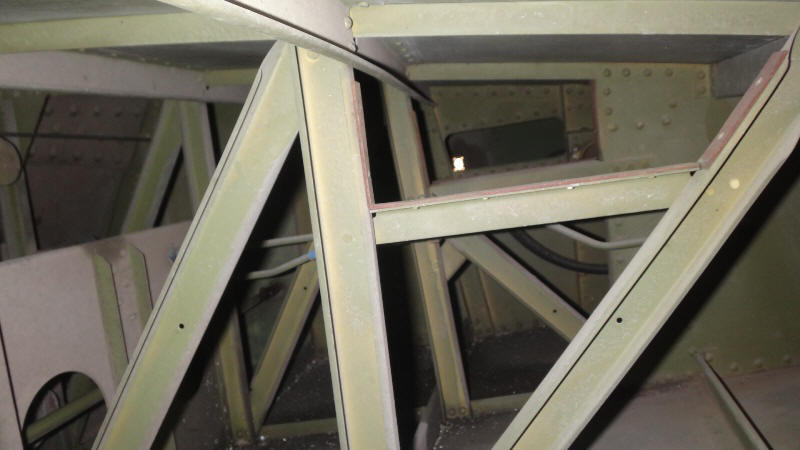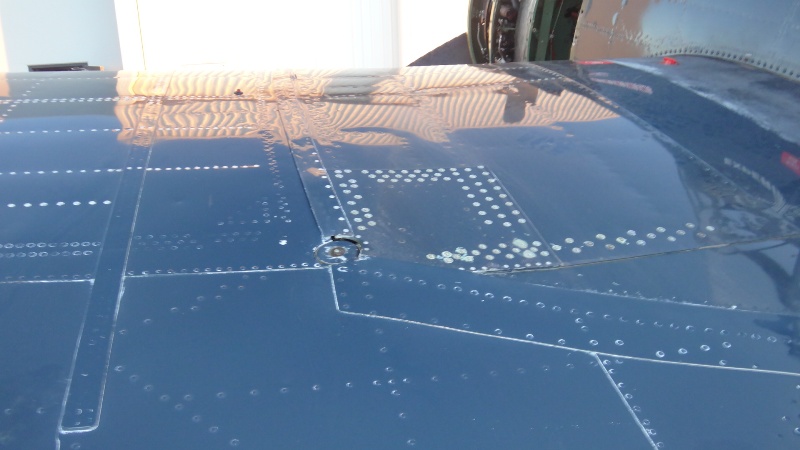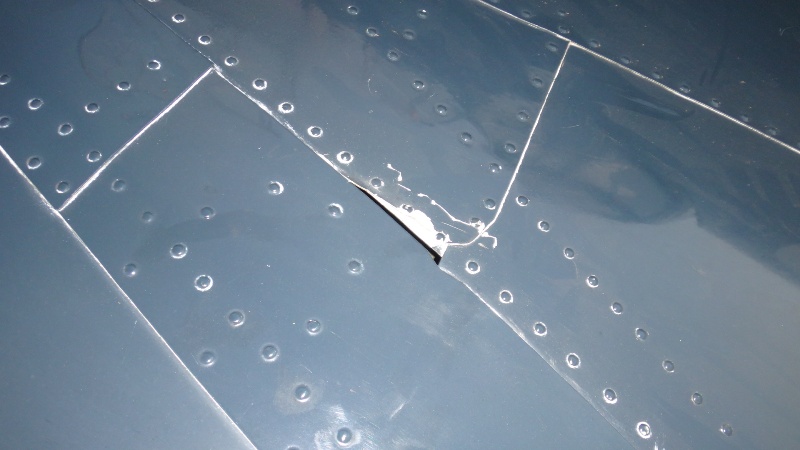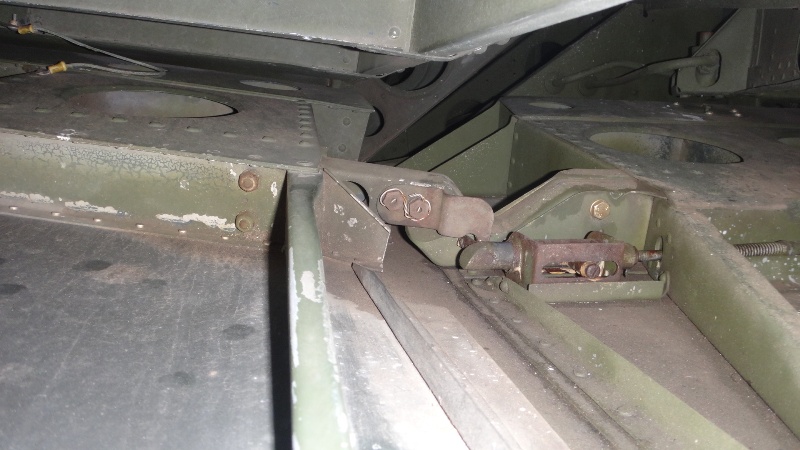 hook not fully engaged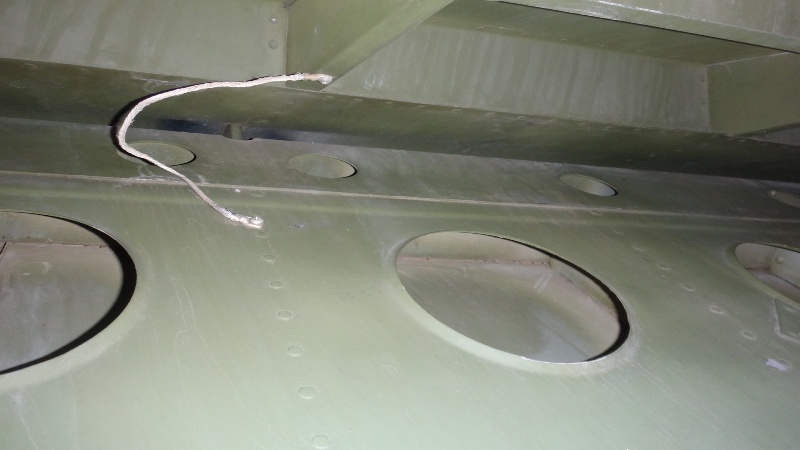 Pinched ground strap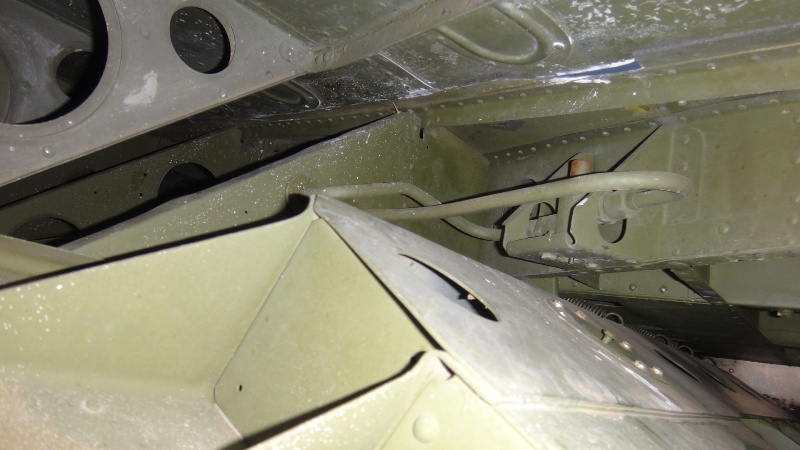 Click here to return to the main inspection page
TO ALL OF OUR COUNTRY'S VETERANS, WE HERE AT VINTAGE AIRCRAFT WOULD LIKE TO SAY:
THANK YOU FOR WHAT YOU DID FOR OUR COUNTRY!
HOME PAGE VINTAGE AIRCRAFT ANNOUNCEMENTS JOB OPPORTUNITIES WARBIRD-RIDES AIRCRAFT FOR SALE HOW THIS BEECH 18 MADNESS BEGAN THINKING ABOUT A TWIN BEECH PROJECT? BEECH 18 SPAR CONCERNS BEECH 18 SPAR STRAP KITS BEECH 18 GROUND TRANSPORTATION TWIN BEECH PHOTOS BEECHCRAFT RC-45J BEECH AT-11 KANSAN RESTORATION OF AT-11 41-27603 C-45H N314WN TECHNICAL MANUALS AND PUBLICATIONS STOCKTON FIELD AVIATION MUSEUM WWII WARBIRD GROUP NORDEN BOMB SIGHT WWII RADIO PAGE AIR SHOWS AND EVENTS VOLUNTEERS WAR STORIES B-25 OLD GLORY B-29 IT'S HAWG WILD B-29 42-65401 NOSE SECTION B-29 GUNNERY SYSTEM HUMOR SEARCH THIS WEB SITE CONTACT US
VINTAGE AIRCRAFT
7432 C.E. DIXON STREET
STOCKTON, CALIFORNIA USA 95206
(209) 982 0273
(209) 982 4832 FAX
KEEP 'EM FLYING...FOR HISTORY!