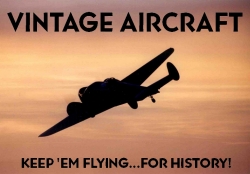 PRE PURCHASE INSPECTION GENERAL MOTORS TBM-3E AVENGER BuNo 53337 sn 3399. June 8th, 2017
---
FIREWALL FORWARD
Click here to return to the main inspection page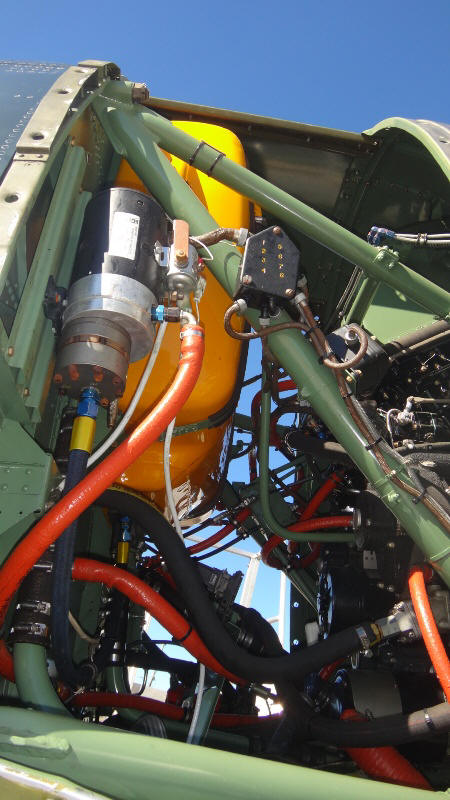 The pre oil pump mounted on the firewall. Very clean firewall forward or QEC (Quick Engine Change) showing extensive work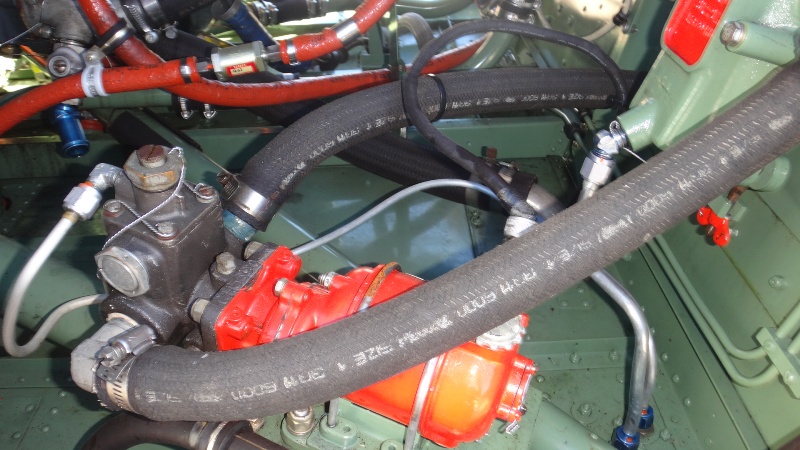 The fuel boost pump mounted on the mount tube. Most of the rubber hoses have a range of cure dates from 2010 through 2012. These main fuel Mil-H-6000 hoses are 3rd quarter of 2011. Hoses are generally good for 10 years from the cure date.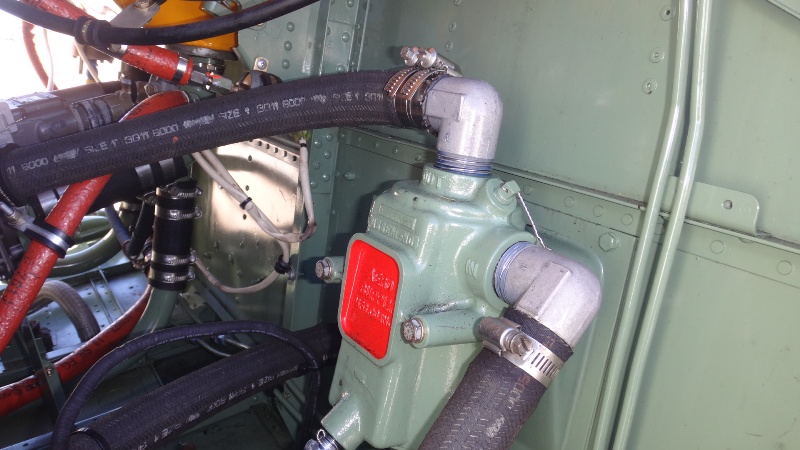 Firewall mounted fuel strainer. Some hoses are double clamped while others are single. All MIL-H-6000 hoses do not have Firesleeve protection.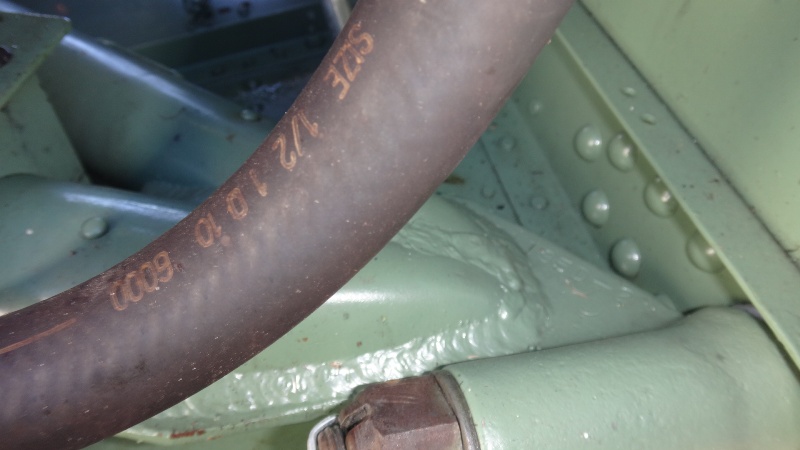 1st quarter 2010 cure dated hose. Engine mount tubes appear to be in excellent condition. Log entries and visible work verify the extensive effort put in to the QEC area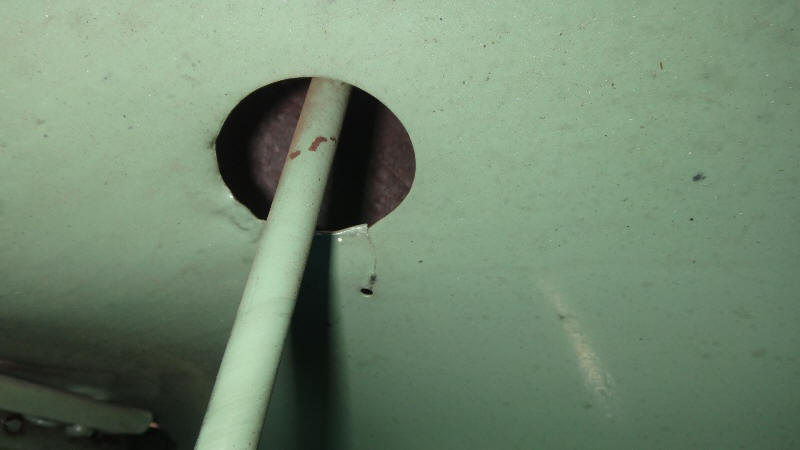 stop drilled crack on the dishpan. These large openings should be closed to prevent potential fire from the power section from accessing the accessory section.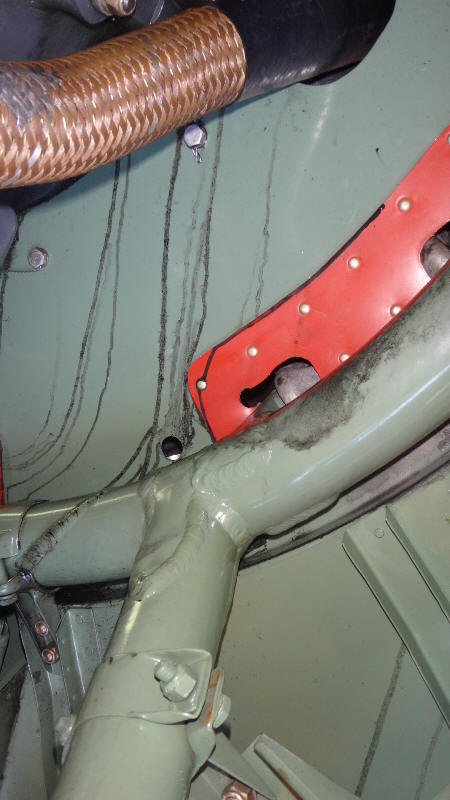 Rubber trim on the dishpan should have been cut closer to close the gaps for fire protection. This material should also be more fire resistant. Engine mount tubes and general condition of the dishpan is excellent. Small oil leaks are present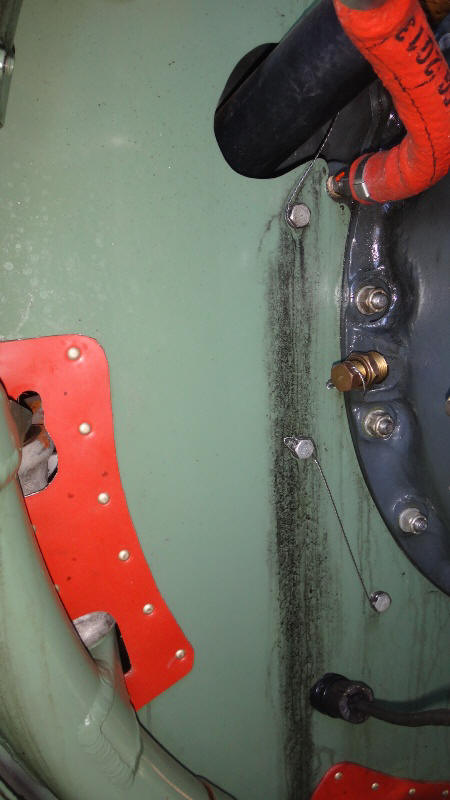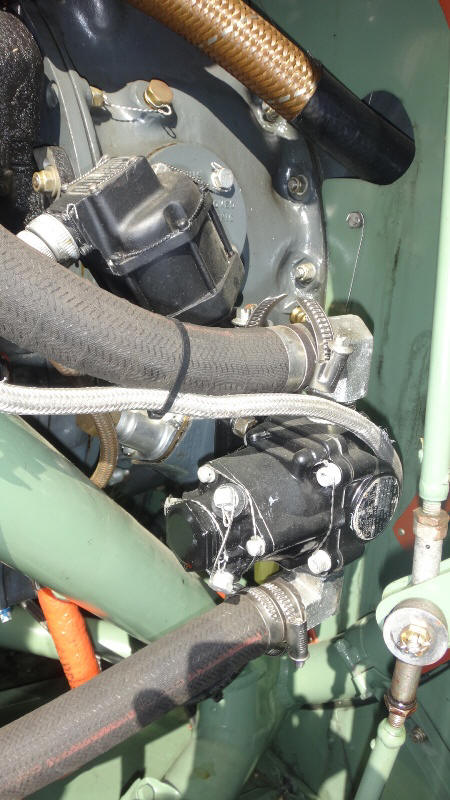 Fuel pump and tach generator. Log entries indicate that these two and many other accessories were cleaned up and have 140 hours or so remaining until overhaul is needed based on the Australian requirement of 2000 hours between overhauls. This will not be required as it will likely be "on condition" or as needed.
Magnetos (black wrinkle finish) were overhauled along with the engine and have less than 50 hours on them. The starter was also listed as having 140 hours remaining. Hydraulic pump is in the lower right of the frame. Great general condition throughout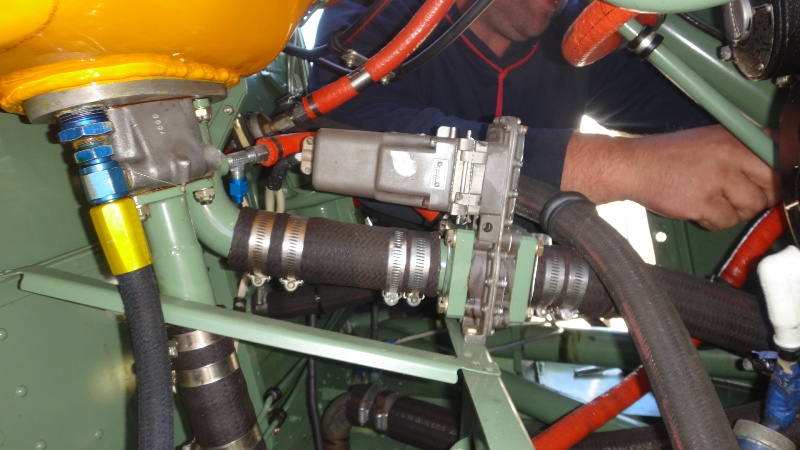 A clean kit has been installed that uses this oil shutoff valve and a pump to remove drain oil from the engine and return it to the oil tank (yellow, upper left)
The log entries state that the carburetor was overhauled by Vintage V-12's which is about the best shop available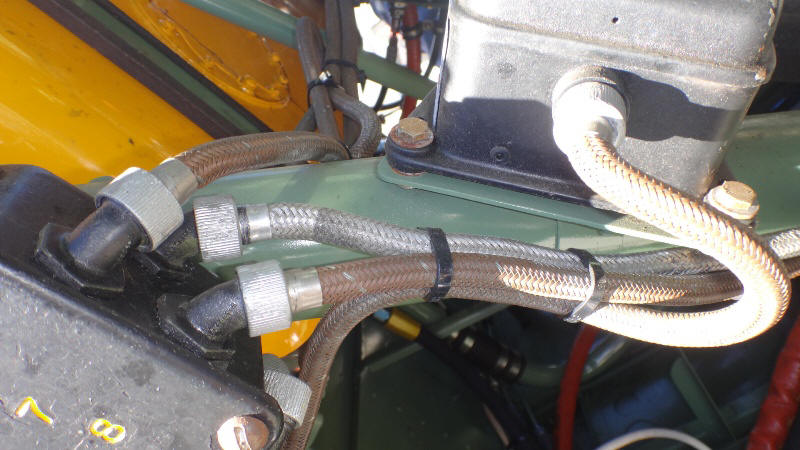 The induction vibrator is not connected to the engine. All conduit is tight and in very good shape except for...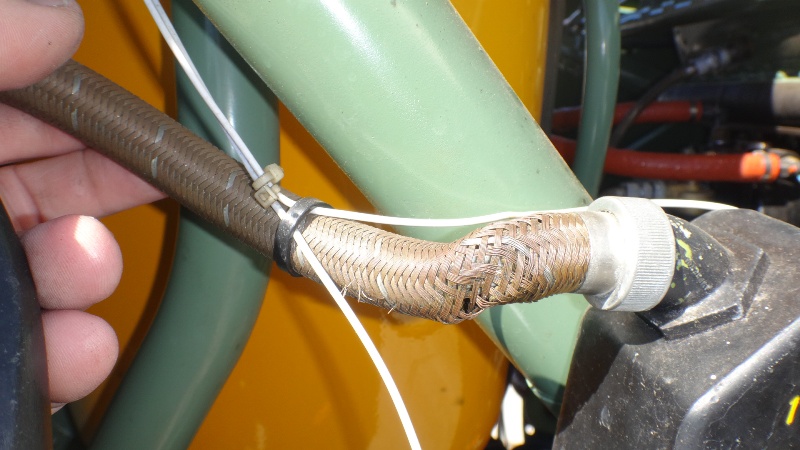 this broken conduit to the junction box near the induction vibrator.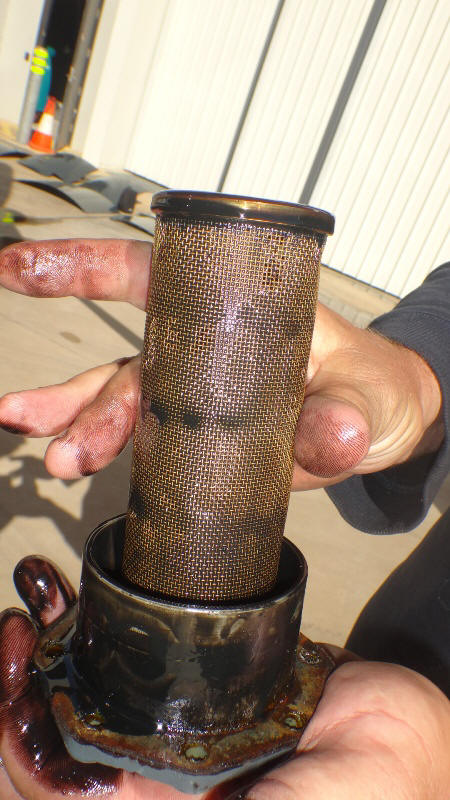 Cam removed the oil screen and no unusual material was seen. I recommend installing an Airwolf oil filter kit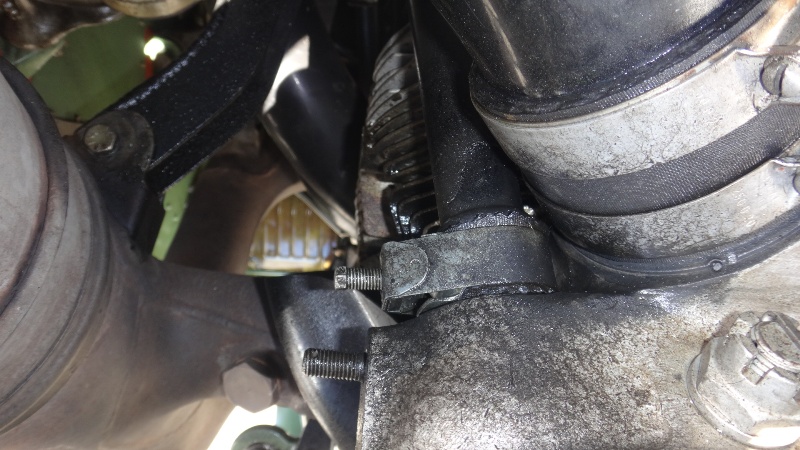 Pushrod tube leak at cylinder number 5. Pushrod tube leaks are the main maintenance item on R2600's and will keep your mechanic busy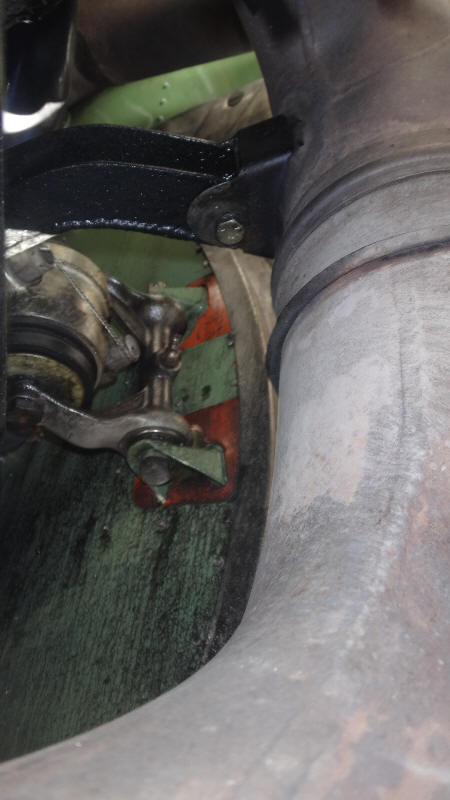 All Lord vibration mounts appear to be in very good condition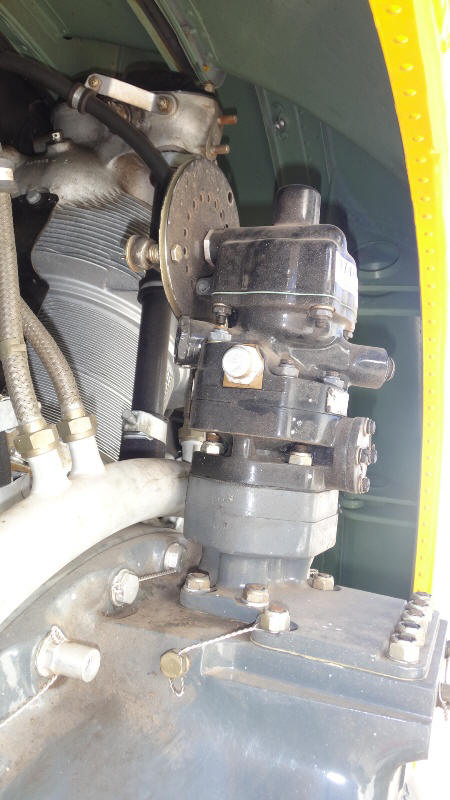 The propeller governor was overhauled at the time of the engine installation according to the log entries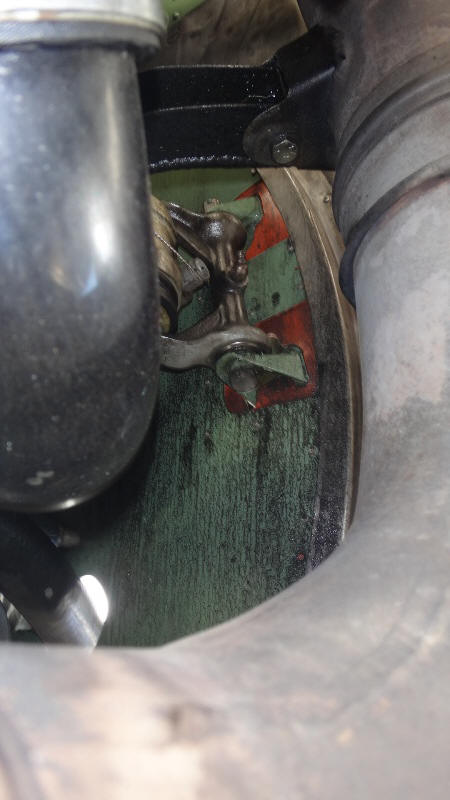 Good fitting rubber baffling. Oil leaks present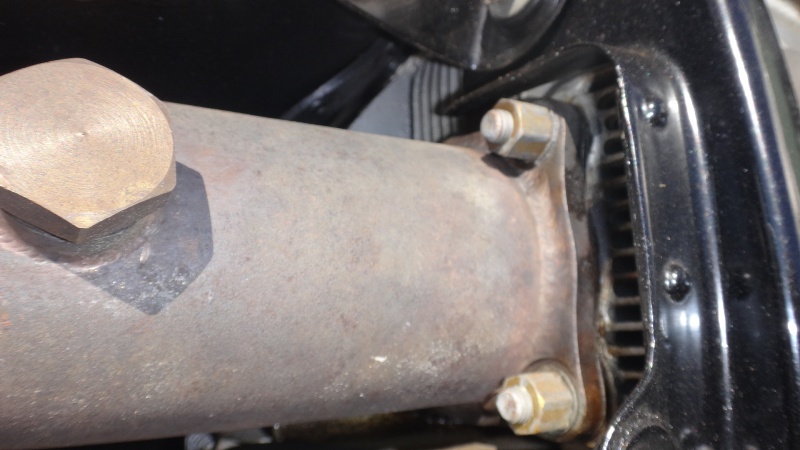 All exhaust stacks have had a boss and plug welded to them. I was told that this was for testing and troubleshooting of the previous engine. I wonder about the security of these plugs as no safety wire holes are present and if one came loose in service...
The power section of the case is nice and the cylinder base nuts looks good and secure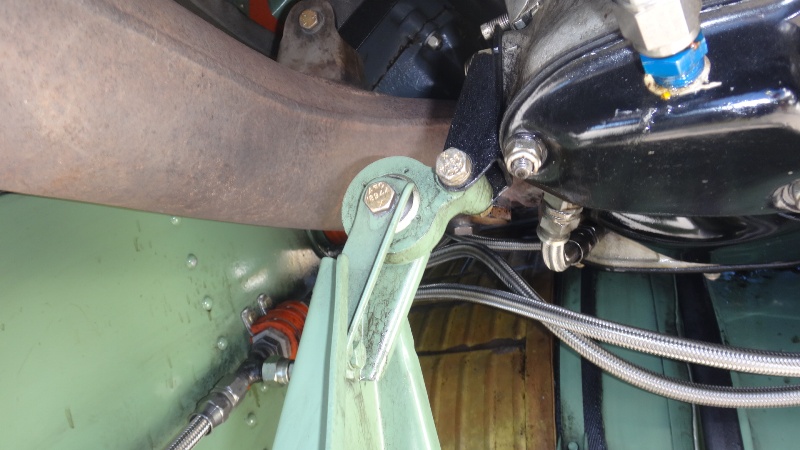 Cowling mounts are in good shape and were also reworked with the QEC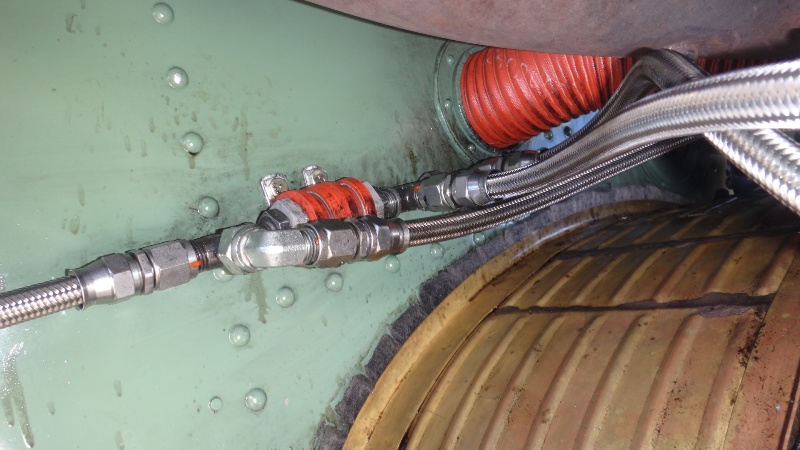 Oil cooler looked good with no deformation noted. Tubing is for the rocker oil drain kit system that has had holes tapped into the rocker covers and some cylinders. It is quite an extensive system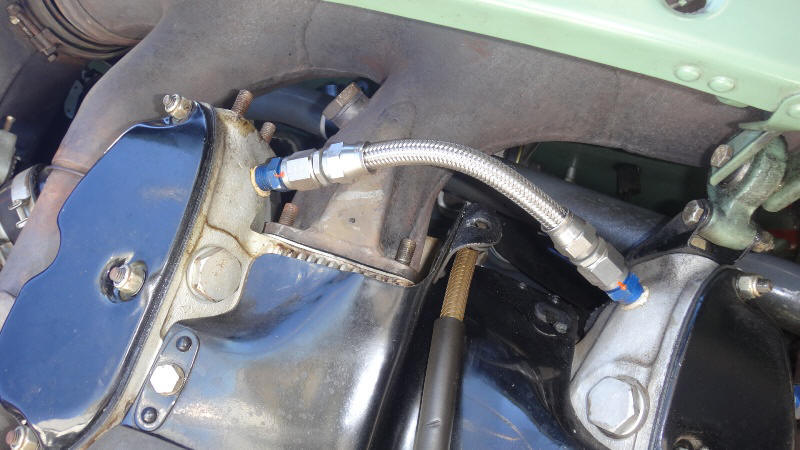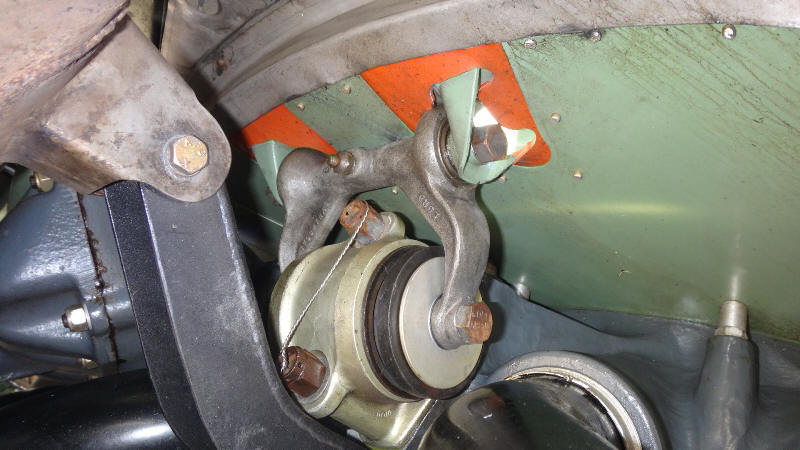 More Lord mounts that are in excellent shape. Large gaps in rubber baffling and the silicone material which is only good for 425 degrees F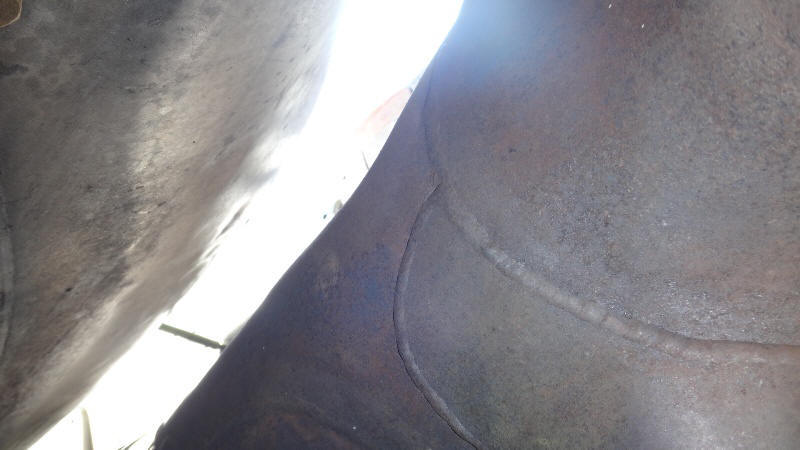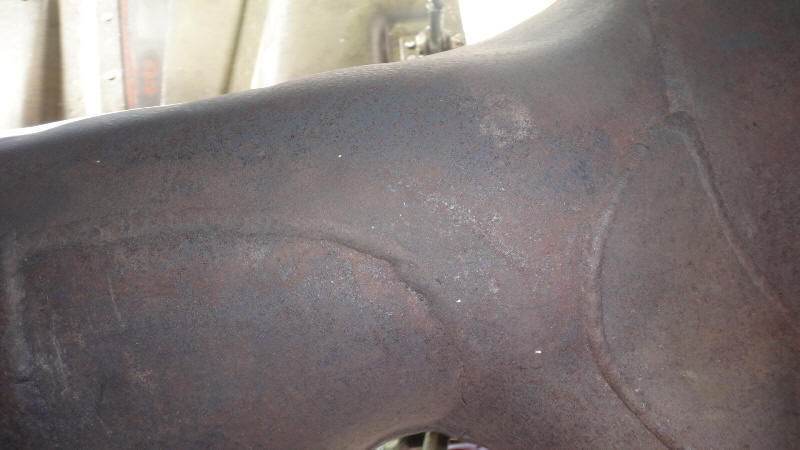 Possible crack in a weld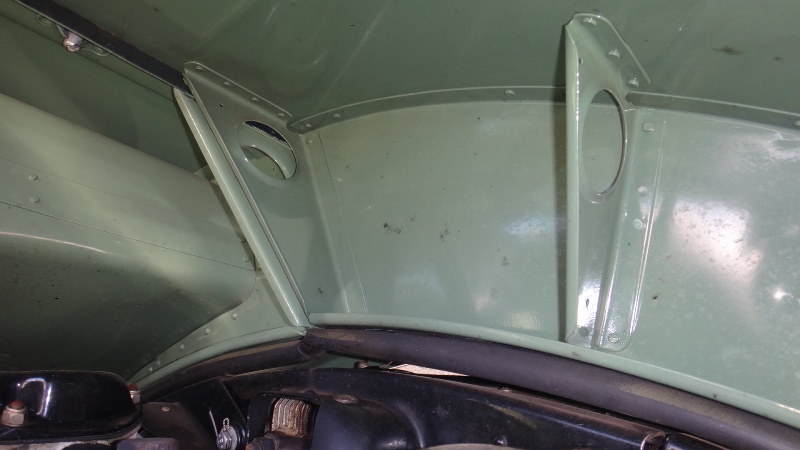 Clean cowling and fresh paint showing the extensive work in the area
Under the oil cooler induction trunk are some areas that were missed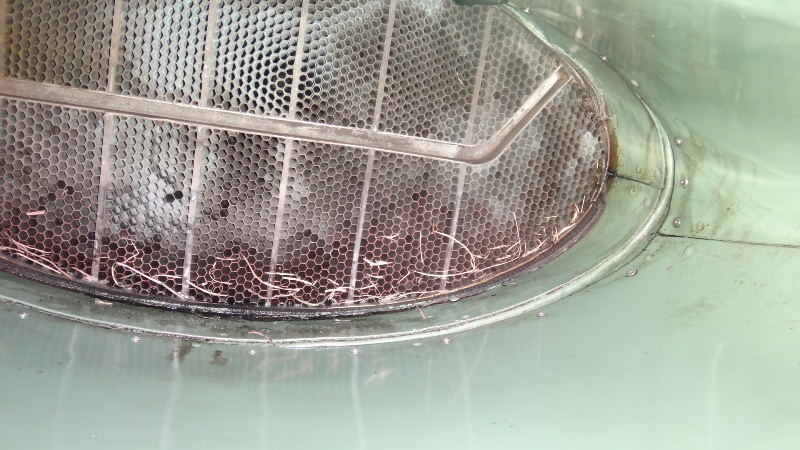 Oil cooler is susceptible to catching debris kicked up by the propeller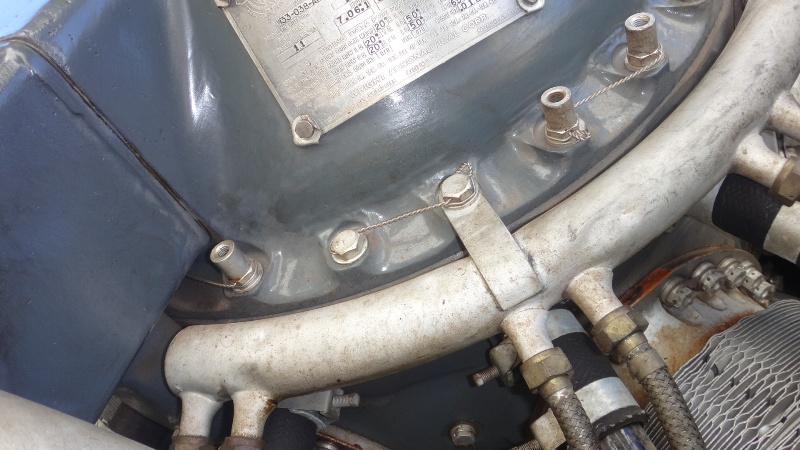 Original cadmium plating on the ignition manifold. Some hardware shows rust from having the cad finish removed
Original data plate stamped for an Army contract in WWII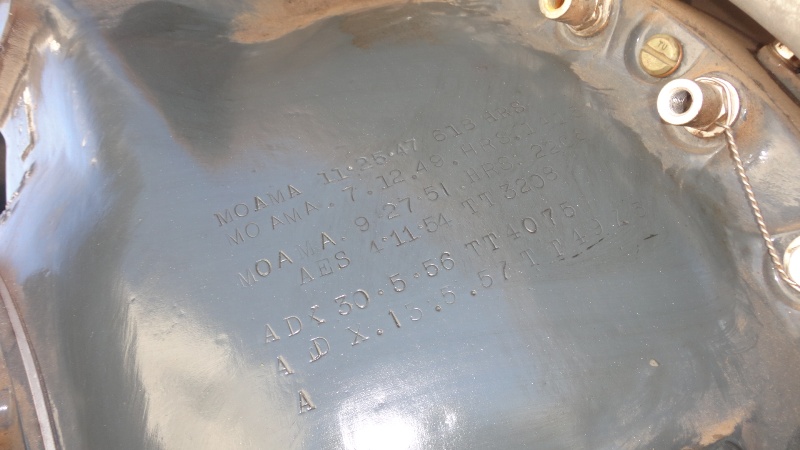 Stamping on the nose case is interesting from a historical perspective. These marks were made to keep track of the total time of the engine by stamping the overhauling facility, date and engine total time to date. MOAMA was for Mobile Air Material Area at Brookley Field in Mobile, Alabama. This was one of the largest material divisions in the Air Force. AES could be for the 603rd Air Engineering Squadron out of Roswell Air Field Roswell, NM. ADX could possibly be from Robbins Air Force base but I am not certain of this.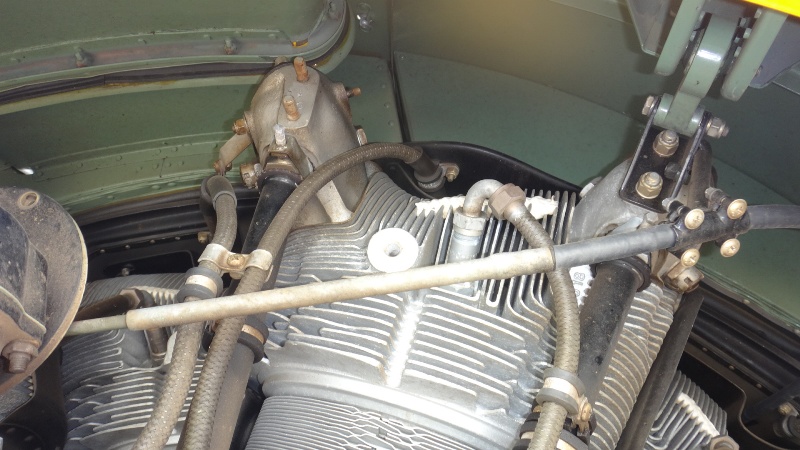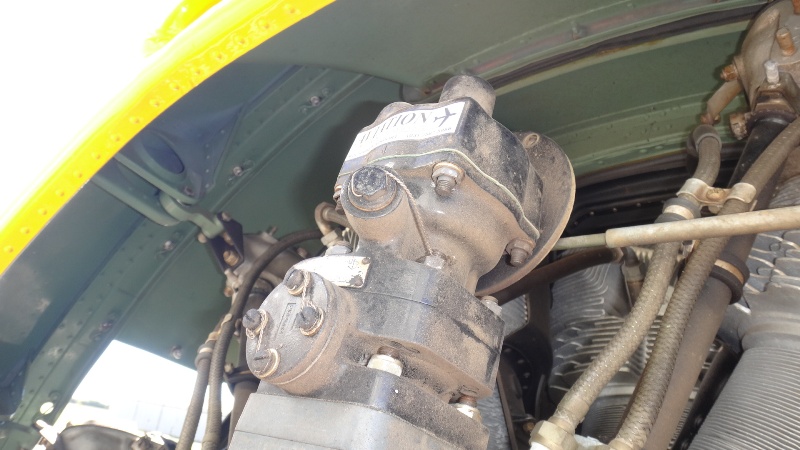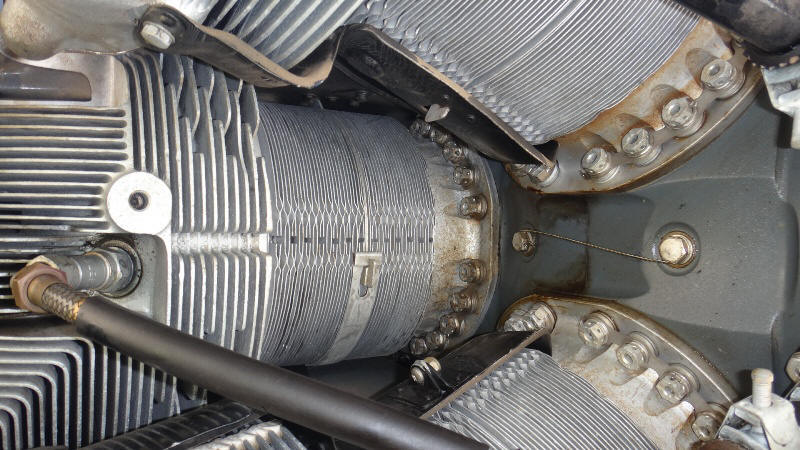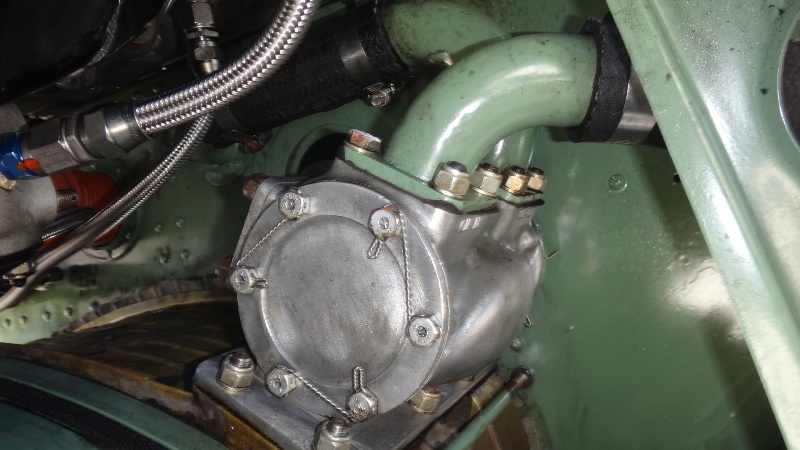 Oil temp regulator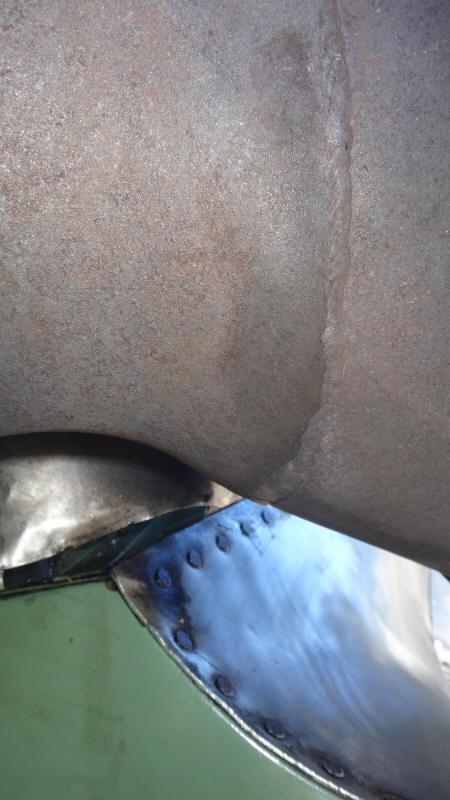 A long crack in the exhaust manifold which is a straight forward weld repair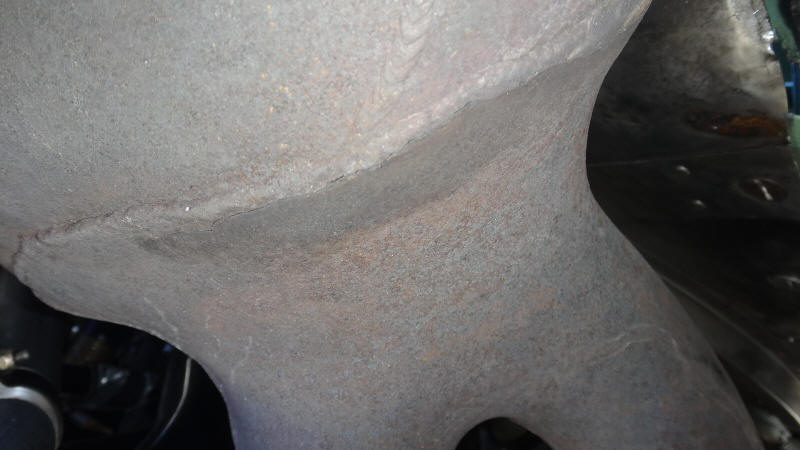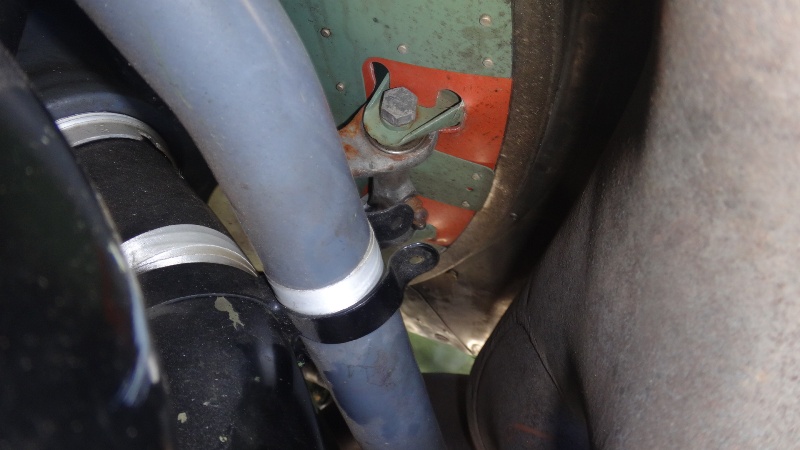 Clamp in need of a fastener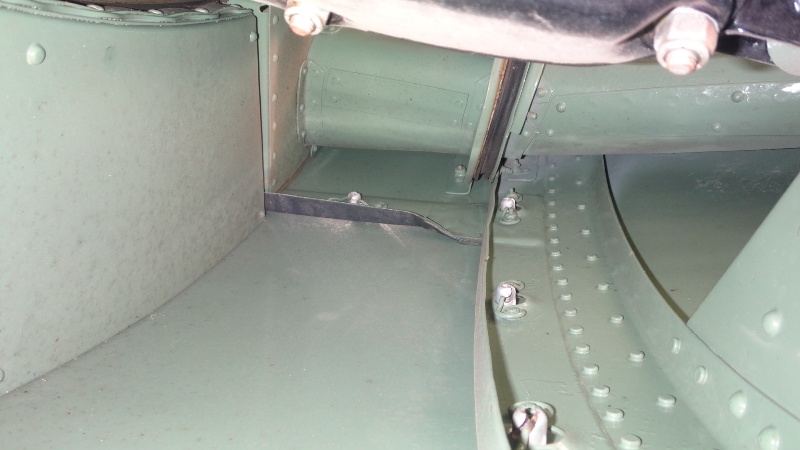 Very clean and nice work with baffling having been replaced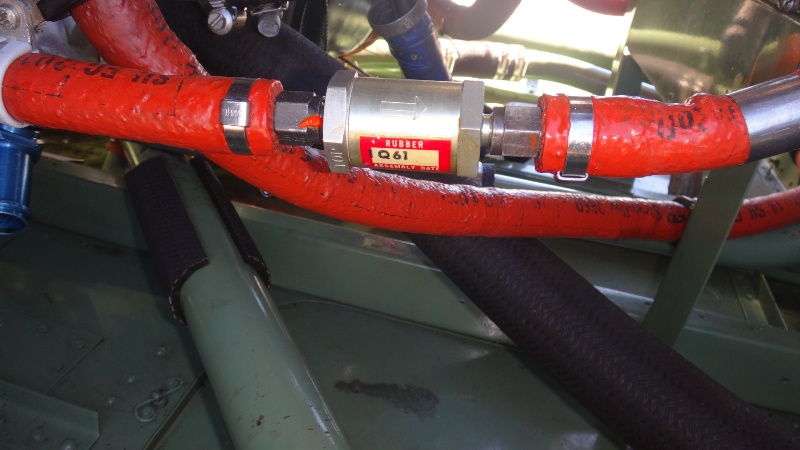 Old cure date (1961) on a check valve presumably from the pre oil system. Not a big issue
Oil drain valve to drain the oil from the oil tank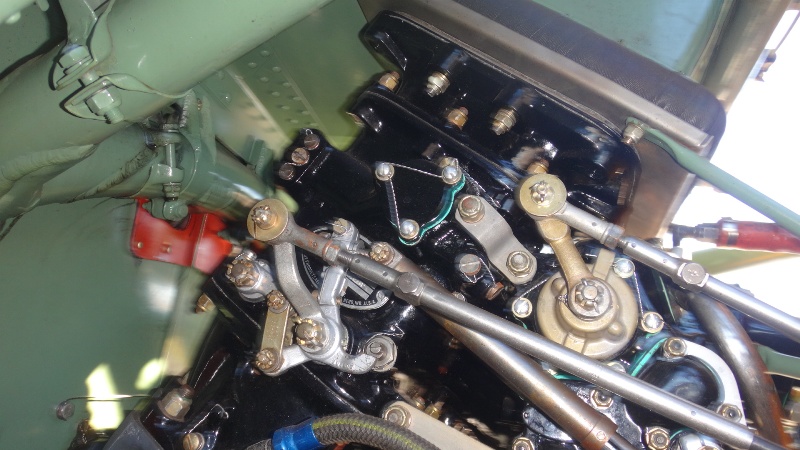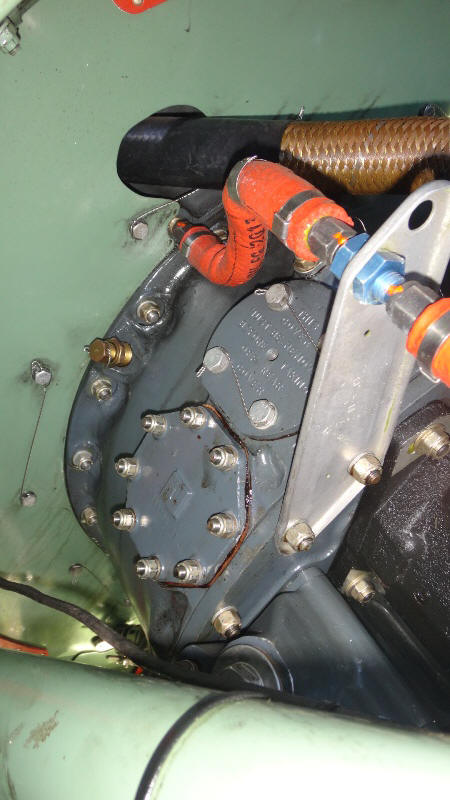 Gaps that should be closed with high temp material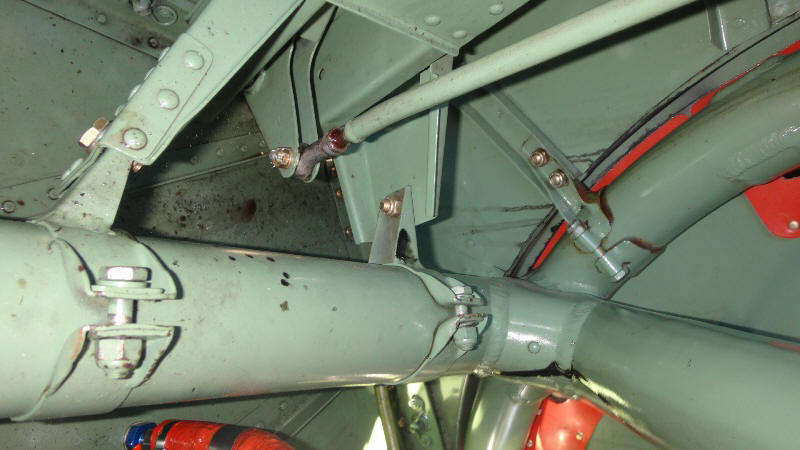 Nice work throughout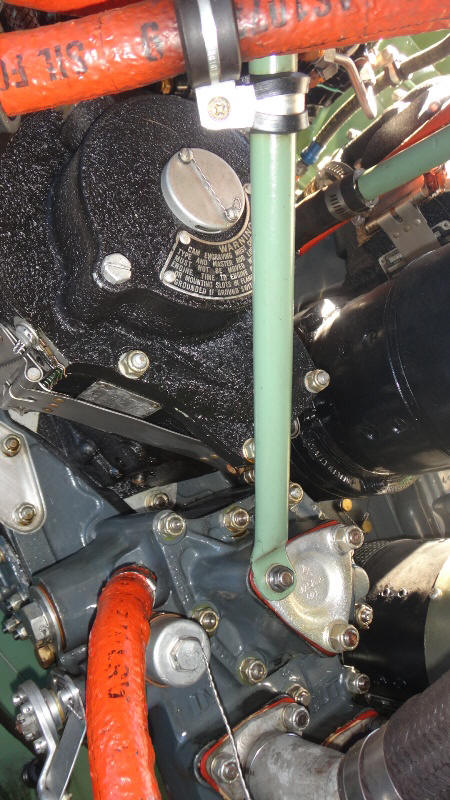 Engine mount hardware that had the cad finish removed and is now rusting. Preservative or paint needed.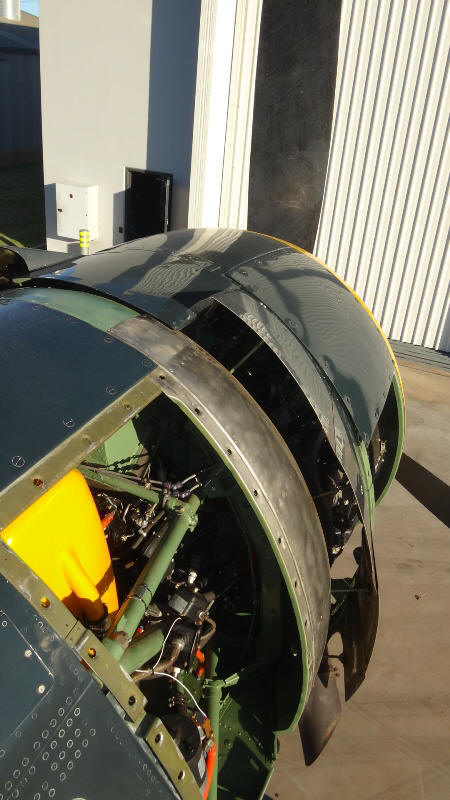 Nice dishpan and overall very good condition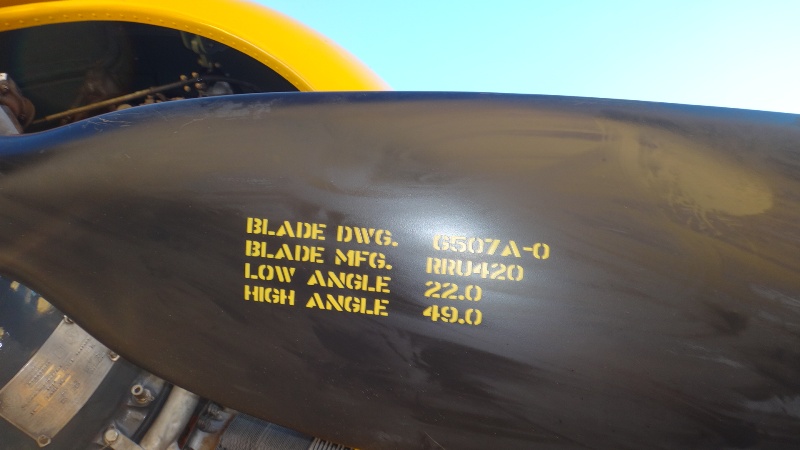 Propeller serial numbers are all the same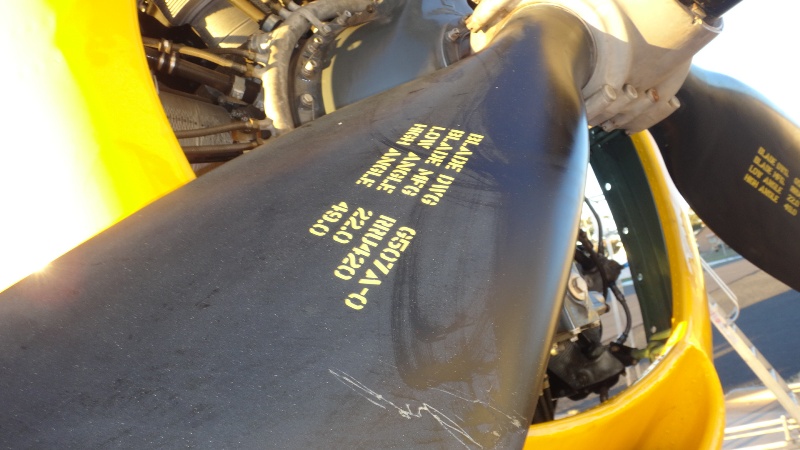 Click here to return to the main inspection page
TO ALL OF OUR COUNTRY'S VETERANS, WE HERE AT VINTAGE AIRCRAFT WOULD LIKE TO SAY:
THANK YOU FOR WHAT YOU DID FOR OUR COUNTRY!
HOME PAGE VINTAGE AIRCRAFT ANNOUNCEMENTS JOB OPPORTUNITIES WARBIRD-RIDES AIRCRAFT FOR SALE HOW THIS BEECH 18 MADNESS BEGAN THINKING ABOUT A TWIN BEECH PROJECT? BEECH 18 SPAR CONCERNS BEECH 18 SPAR STRAP KITS BEECH 18 GROUND TRANSPORTATION TWIN BEECH PHOTOS BEECHCRAFT RC-45J BEECH AT-11 KANSAN RESTORATION OF AT-11 41-27603 C-45H N314WN TECHNICAL MANUALS AND PUBLICATIONS STOCKTON FIELD AVIATION MUSEUM WWII WARBIRD GROUP NORDEN BOMB SIGHT WWII RADIO PAGE AIR SHOWS AND EVENTS VOLUNTEERS WAR STORIES B-25 OLD GLORY B-29 IT'S HAWG WILD B-29 42-65401 NOSE SECTION B-29 GUNNERY SYSTEM HUMOR SEARCH THIS WEB SITE CONTACT US
VINTAGE AIRCRAFT
7432 C.E. DIXON STREET
STOCKTON, CALIFORNIA USA 95206
(209) 982 0273
(209) 982 4832 FAX
KEEP 'EM FLYING...FOR HISTORY!