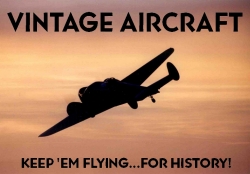 PRE PURCHASE INSPECTION GENERAL MOTORS TBM-3E AVENGER BuNo 53337 sn 3399. June 8th, 2017
---
COCKPIT
Click here to return to the main inspection page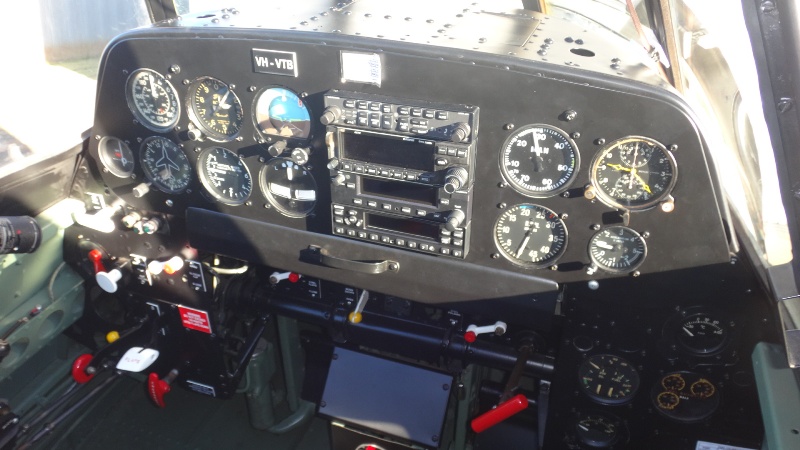 The instrument panel has been modified from the stock unit for a more modern configuration of instruments. Just for your information below is a photo of a stock panel complete with crash pad and autopilot gyros appropriate for a TBM-3E: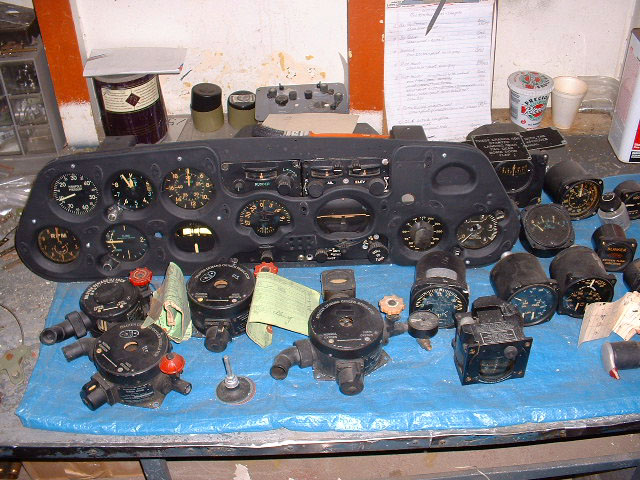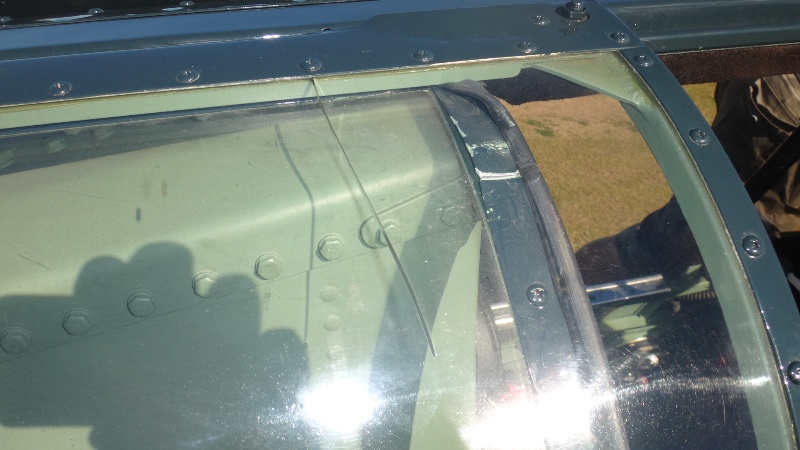 Crack in the upper plex panel of the right side sliding canopy. It can be glued carefully with capillary cement
Static pressure prior to run up of 28.5 inches MP. Field baro run up checks were spot on. Clock is not the correct WWII Waltham clock. Originals are available but expect to pay a high price.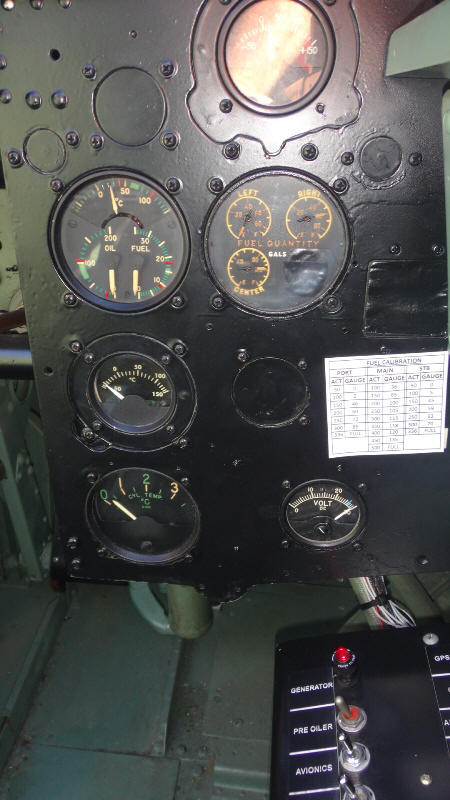 Two OAT instruments are present. One is inop. Upper OAT instrument above is mounted in the original location for the large 8 day clock. I wonder if the lower one was intended to be used for induction temp?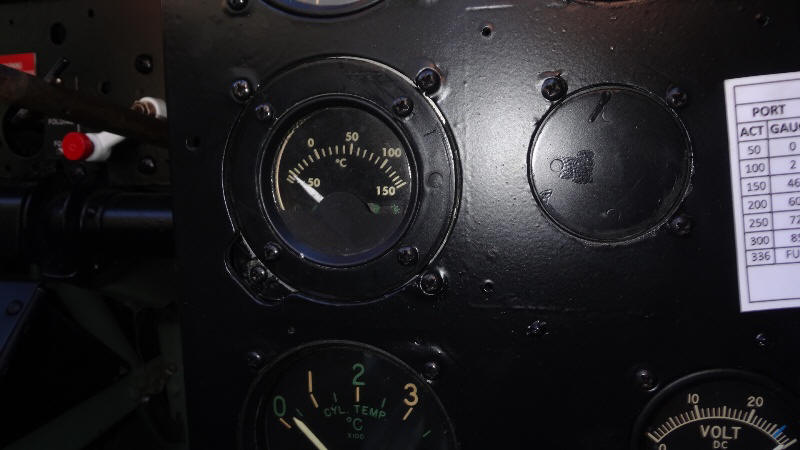 Lower OAT instrument is inop. CHT showing about 30 degrees static before engine start.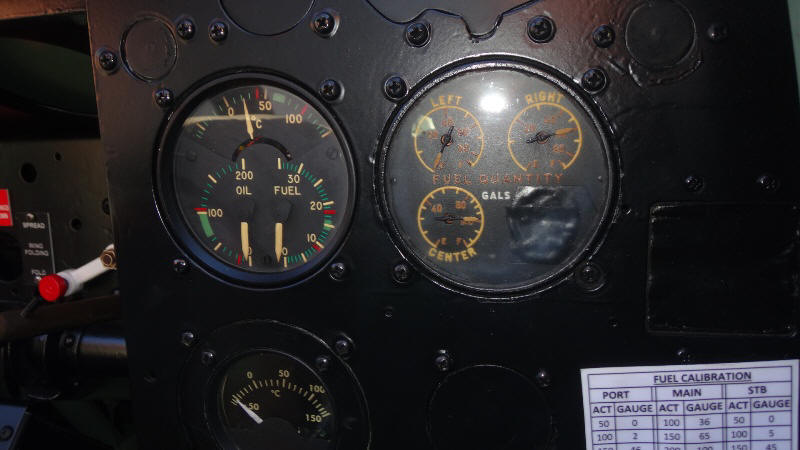 22 degrees of oil temp static before start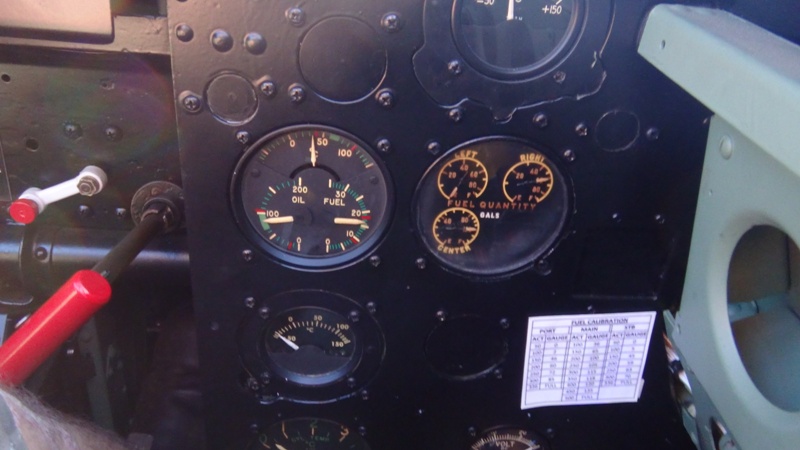 Engine running fuel and oil pressure and oil temp warming up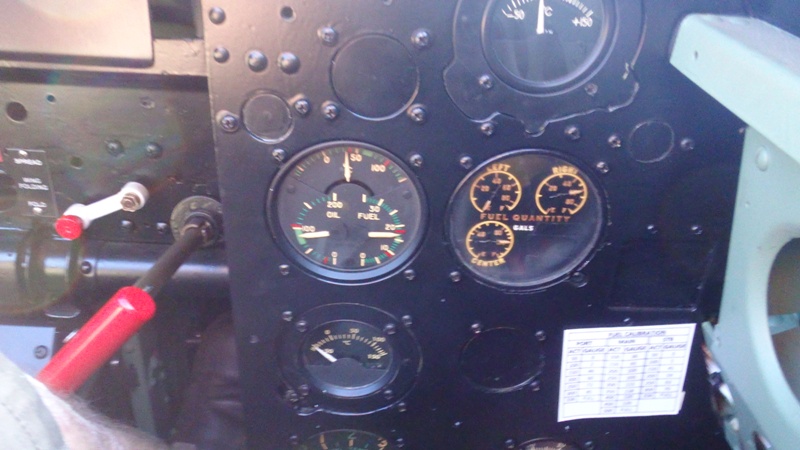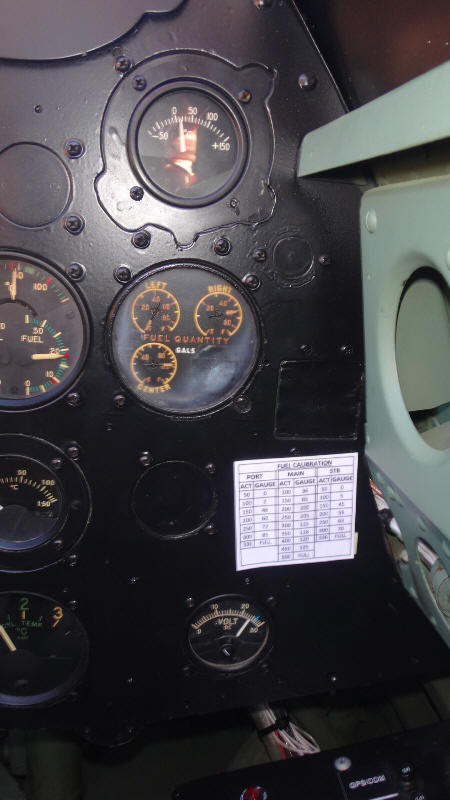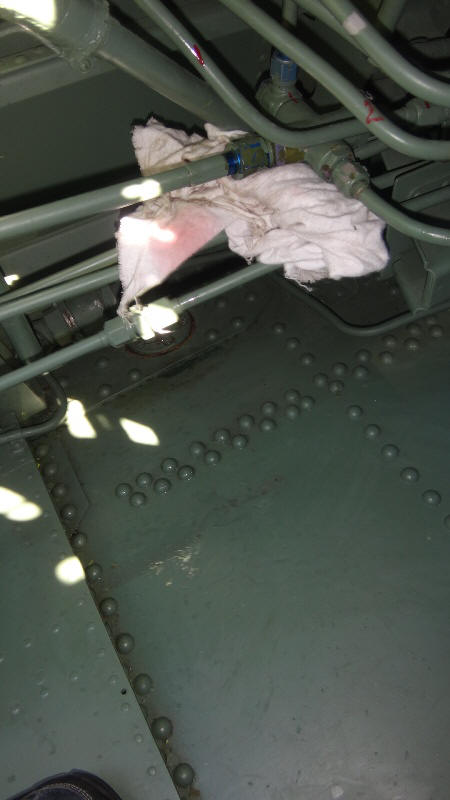 hydraulic leak aft of pilots seat port side. Looks like a simple fitting issue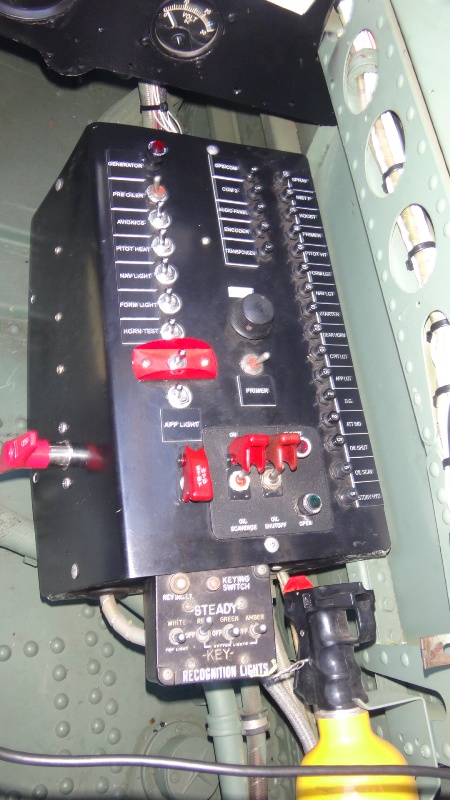 These photos are for you to use for cockpit familiarization if needed. I can send the higher res photos via email if you like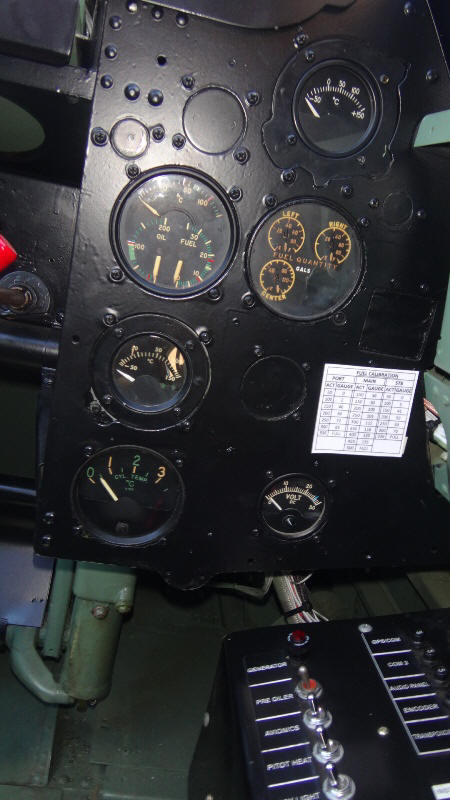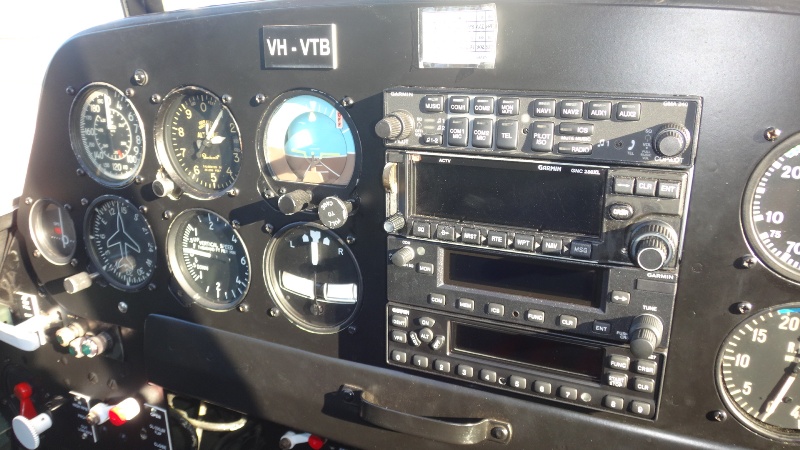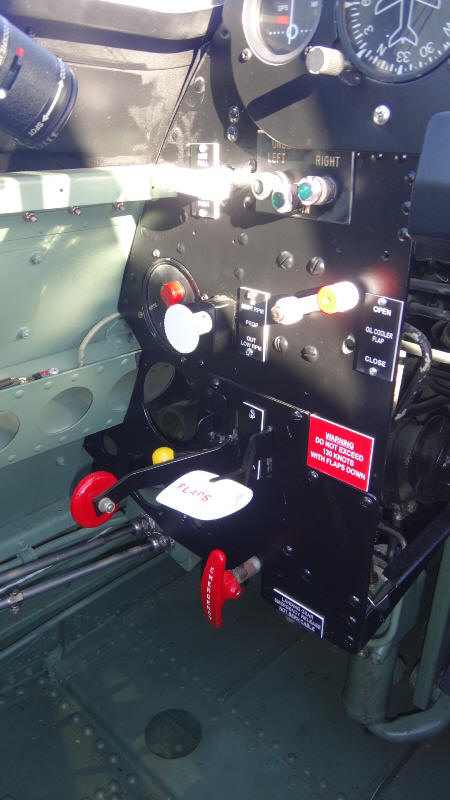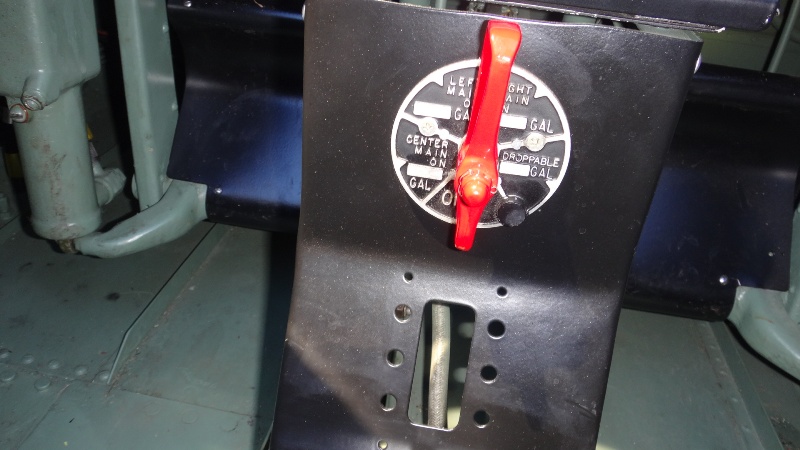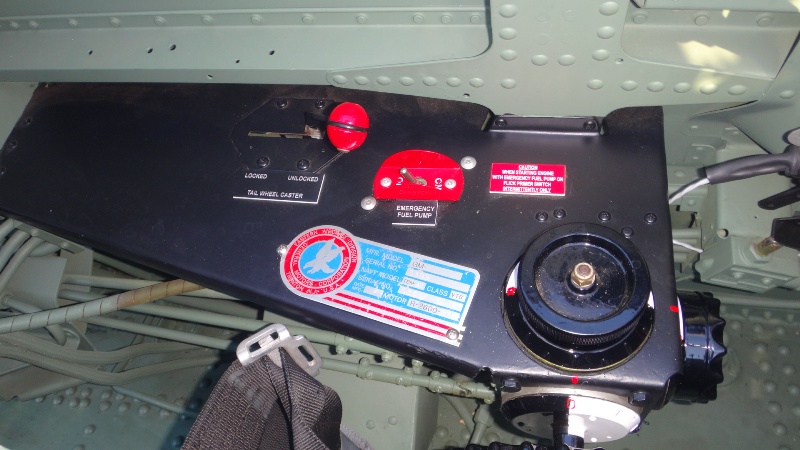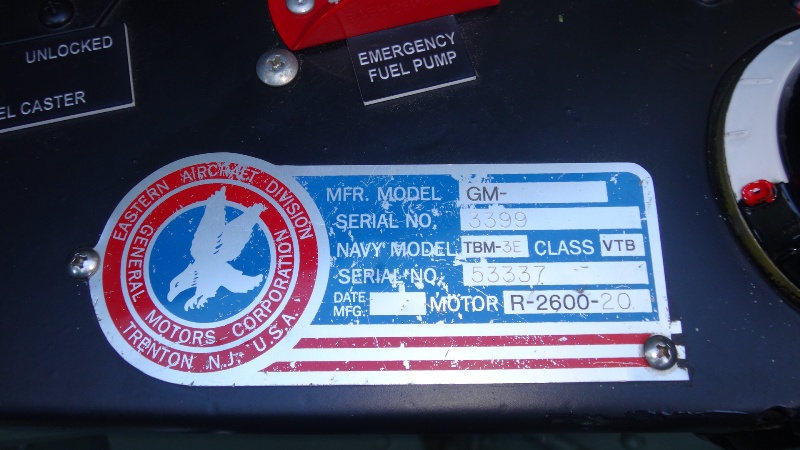 This is a reproduction data plate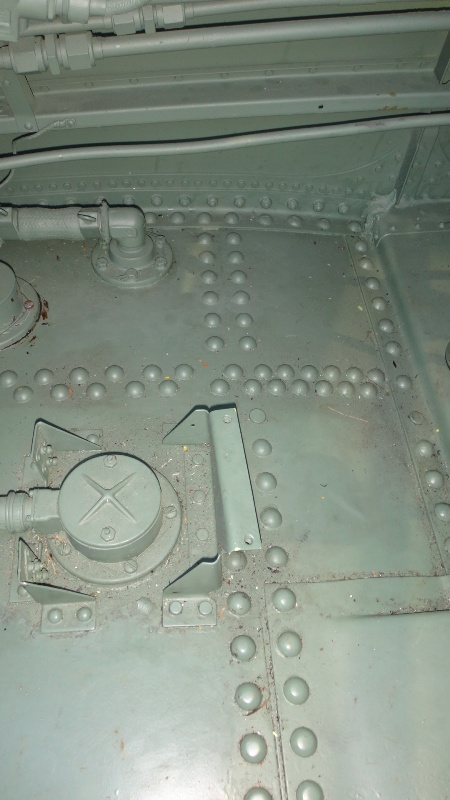 Fuel fittings and quantity transmitter found on the cockpit floor area. A proper guard should be fabricated so the transmitter is not stepped on and damaged.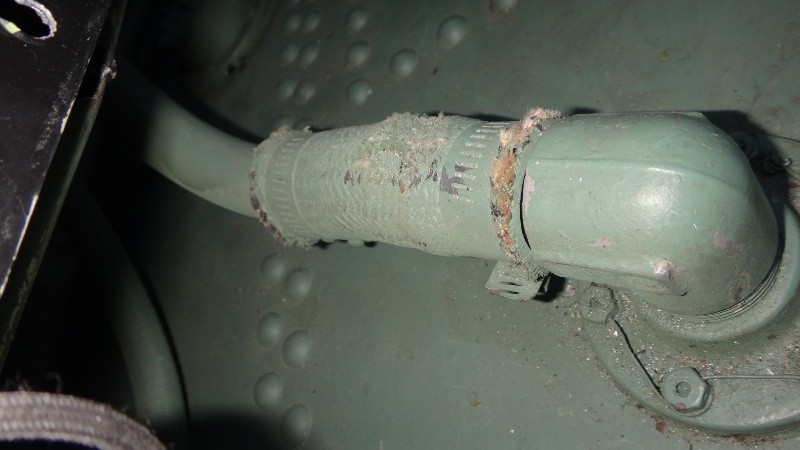 Old fuel hose couplings that need to be replaced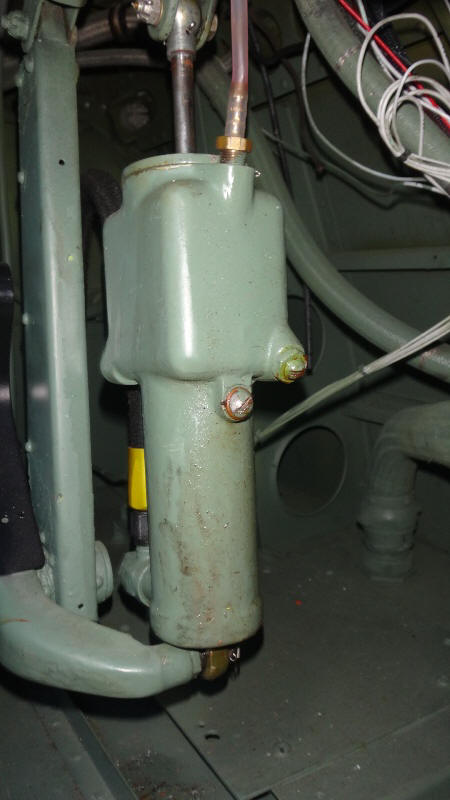 Brake master cylinder has fluid on the outside. This may be from filling or weeping from the screw plug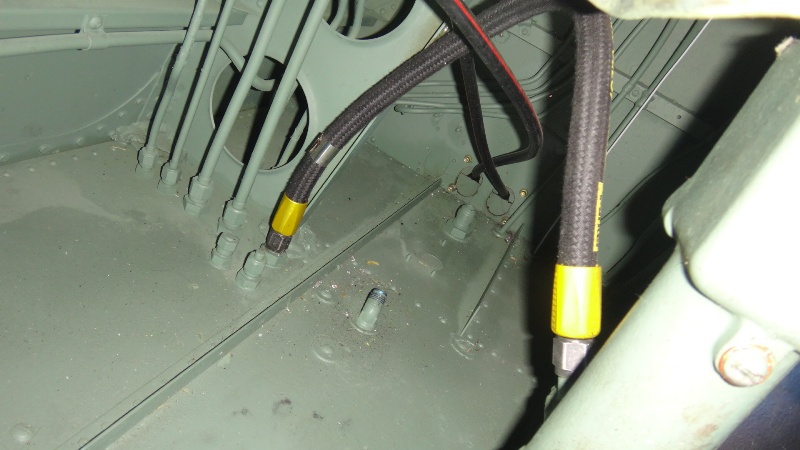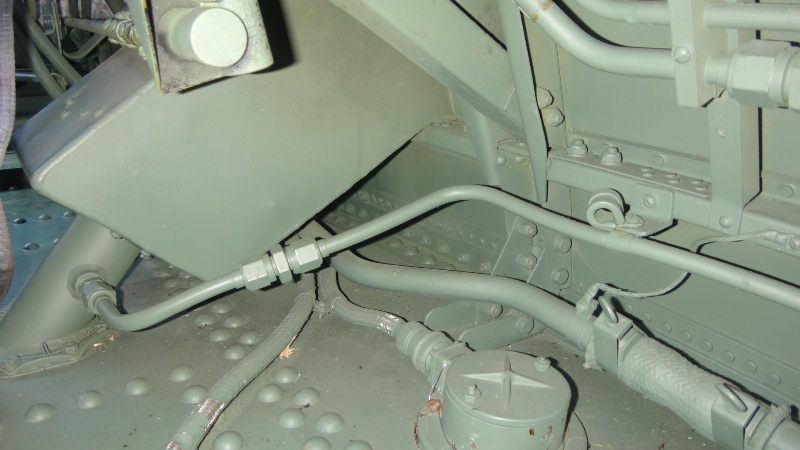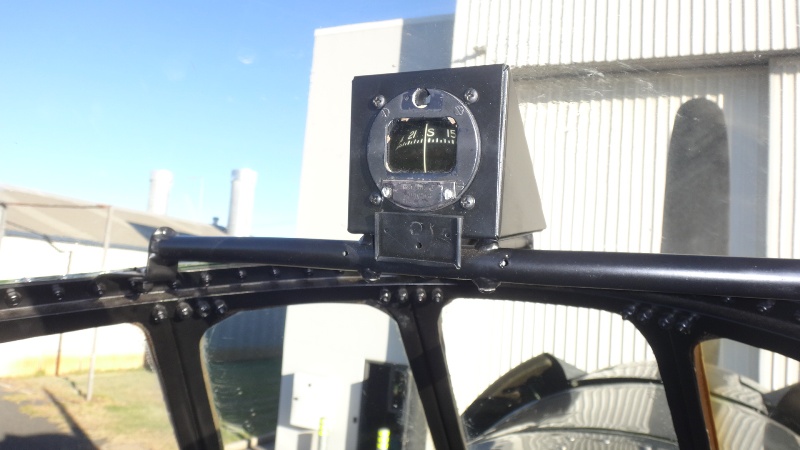 Modern small compass installed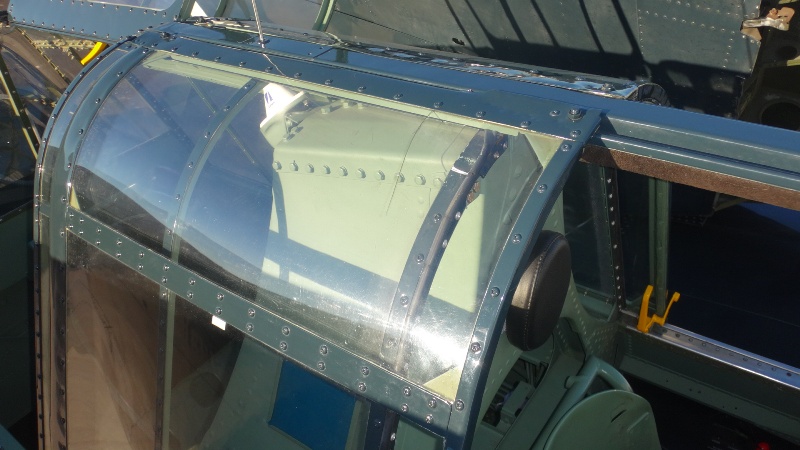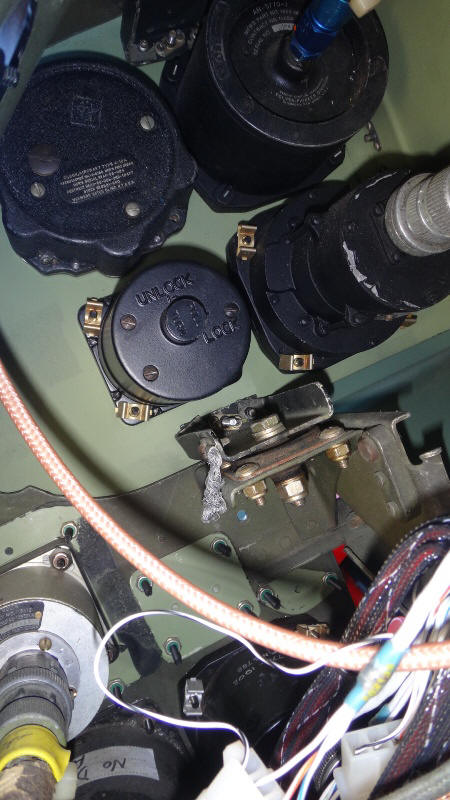 Aft side of the instrument panel. Shock mounts appear to be in very good condition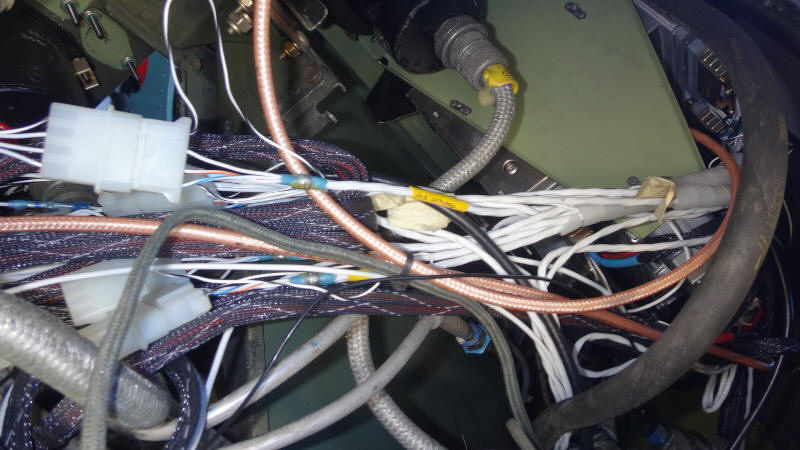 Wiring is a bit of a mess and could be secured and tied up better. Easily fixed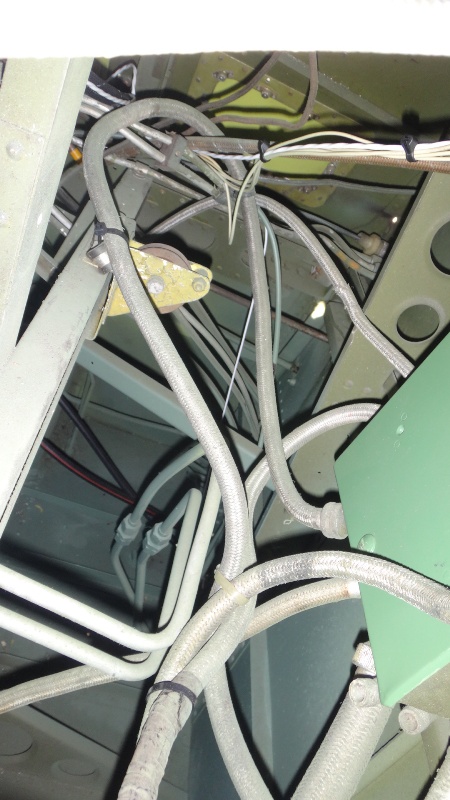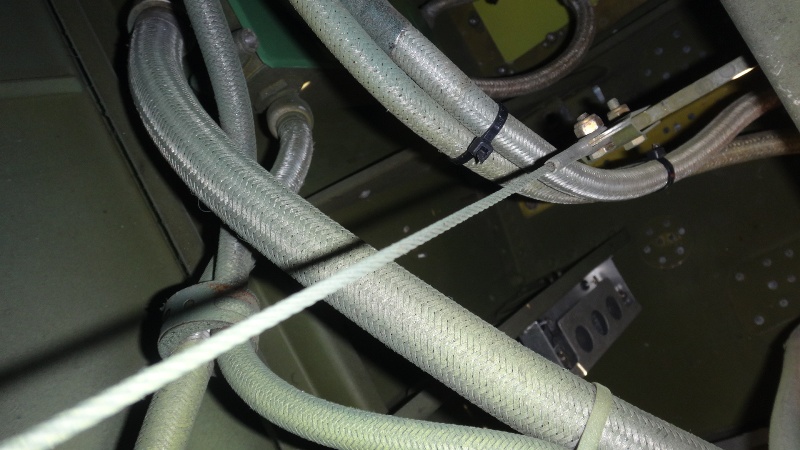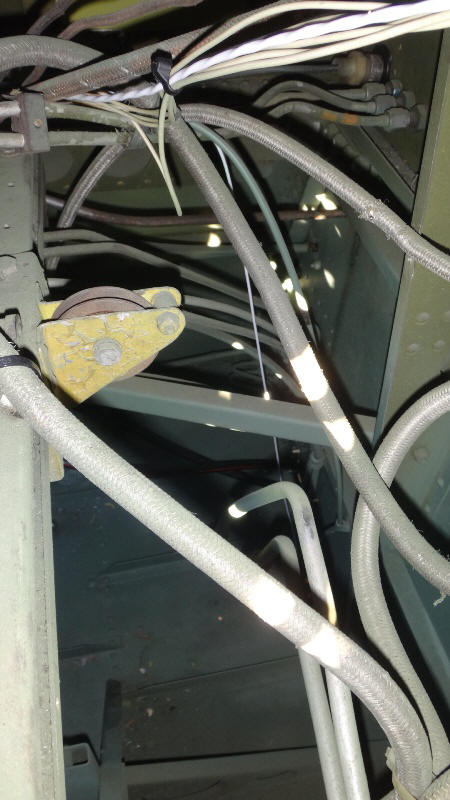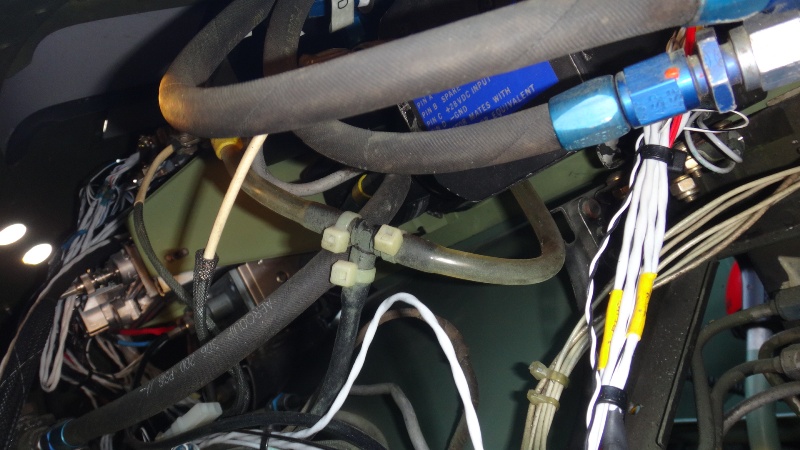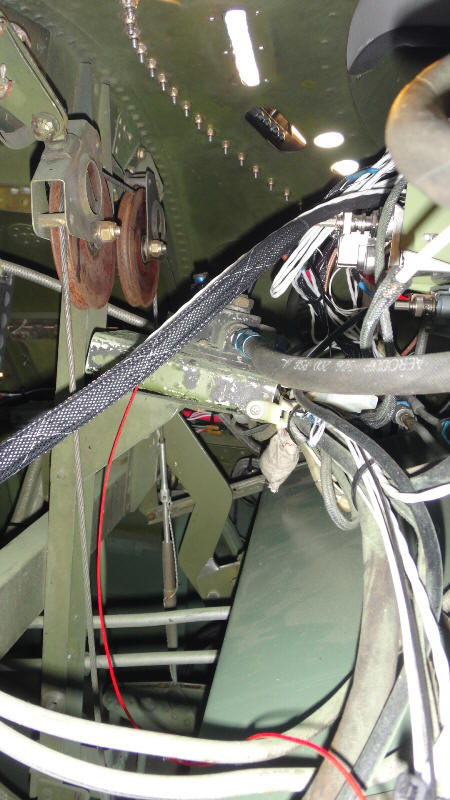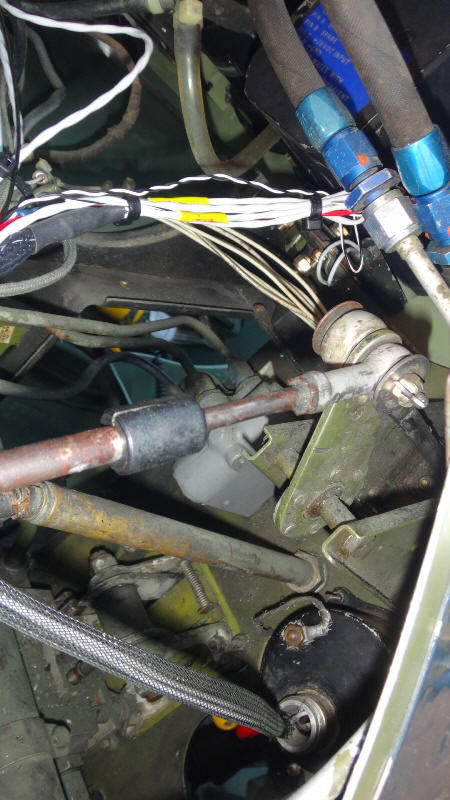 Click here to return to the main inspection page
TO ALL OF OUR COUNTRY'S VETERANS, WE HERE AT VINTAGE AIRCRAFT WOULD LIKE TO SAY:
THANK YOU FOR WHAT YOU DID FOR OUR COUNTRY!
HOME PAGE VINTAGE AIRCRAFT ANNOUNCEMENTS JOB OPPORTUNITIES WARBIRD-RIDES AIRCRAFT FOR SALE HOW THIS BEECH 18 MADNESS BEGAN THINKING ABOUT A TWIN BEECH PROJECT? BEECH 18 SPAR CONCERNS BEECH 18 SPAR STRAP KITS BEECH 18 GROUND TRANSPORTATION TWIN BEECH PHOTOS BEECHCRAFT RC-45J BEECH AT-11 KANSAN RESTORATION OF AT-11 41-27603 C-45H N314WN TECHNICAL MANUALS AND PUBLICATIONS STOCKTON FIELD AVIATION MUSEUM WWII WARBIRD GROUP NORDEN BOMB SIGHT WWII RADIO PAGE AIR SHOWS AND EVENTS VOLUNTEERS WAR STORIES B-25 OLD GLORY B-29 IT'S HAWG WILD B-29 42-65401 NOSE SECTION B-29 GUNNERY SYSTEM HUMOR SEARCH THIS WEB SITE CONTACT US
VINTAGE AIRCRAFT
7432 C.E. DIXON STREET
STOCKTON, CALIFORNIA USA 95206
(209) 982 0273
(209) 982 4832 FAX
KEEP 'EM FLYING...FOR HISTORY!