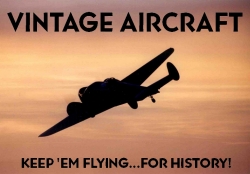 PRE PURCHASE INSPECTION GENERAL MOTORS TBM-3E AVENGER BuNo 53337 sn 3399. June 8th, 2017
---
BOMB BAY
Click here to return to the main inspection page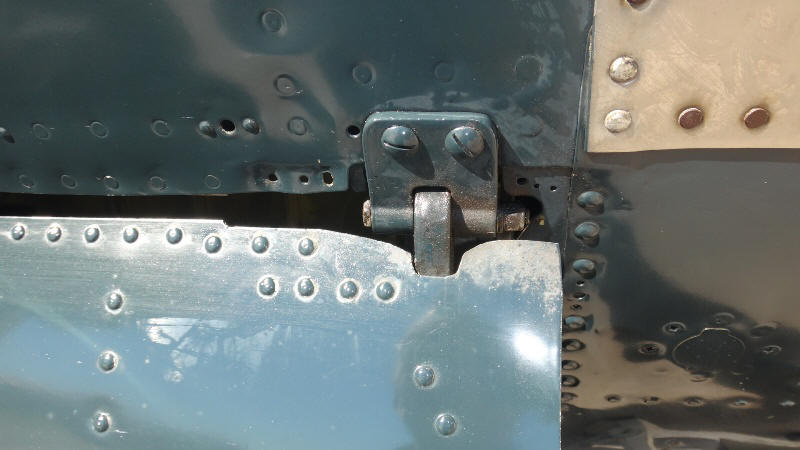 The bomb bay doors are in very good condition. The surrounding structure is also decent with areas like this that show the previous mountings and holes for the retardant tank from the fire fighting days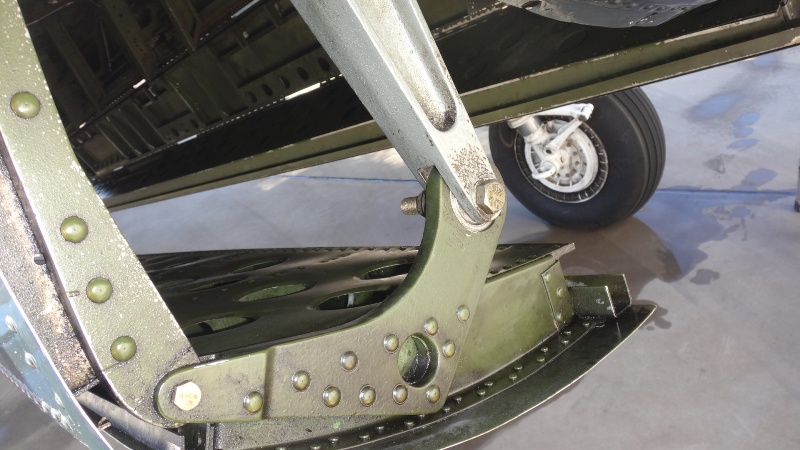 The bomb bay door mechanism in present and functions well but it was installed with non aircraft hardware throughout.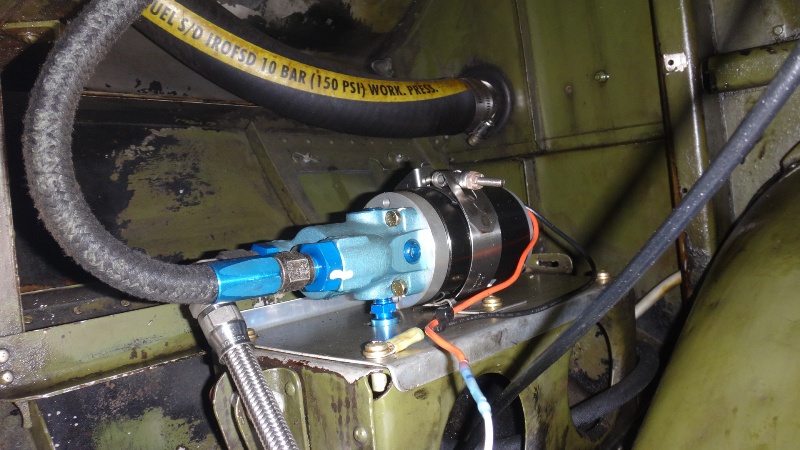 Clean kit pump installed in the forward left side of the bomb bay where the batteries normally mount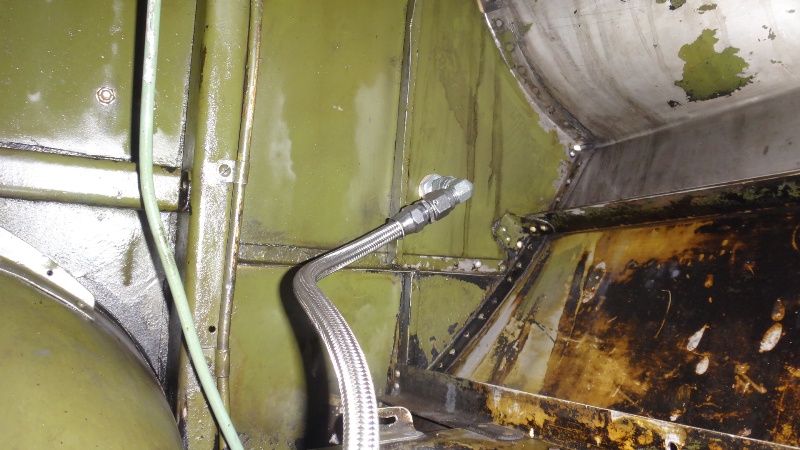 Clean kit pump plumbing.
Oil cooler door hydraulic actuator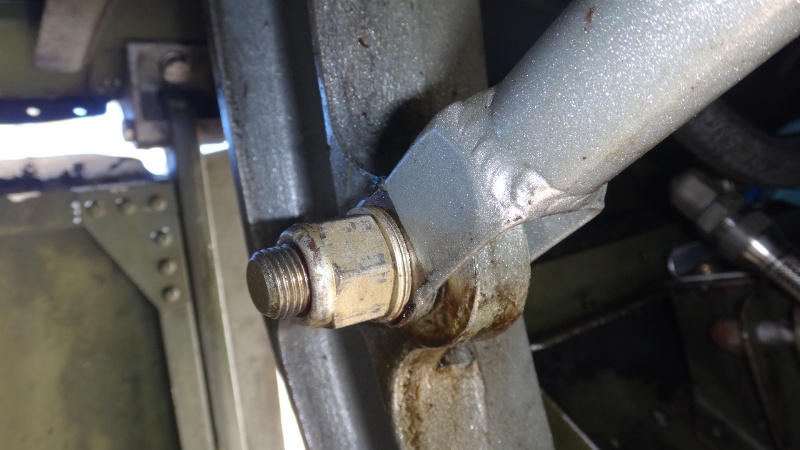 One example of the grade 8 industrial bolts used in the bomb bay door system. I recommend the proper hardware be installed with castle nuts and cotter pins as per the factory installation.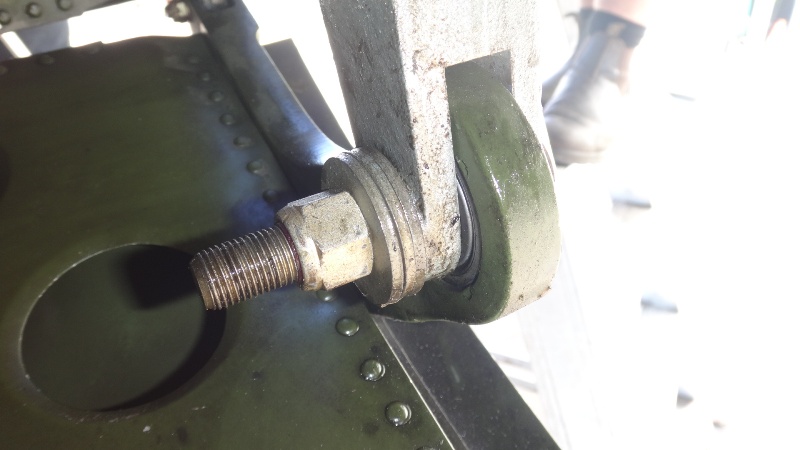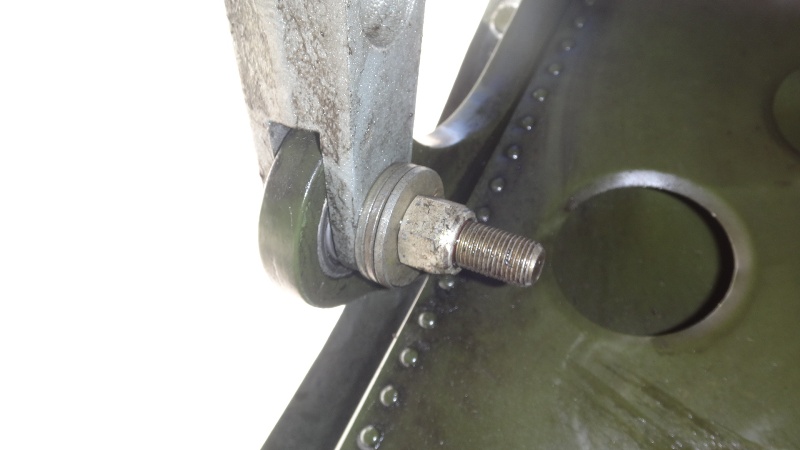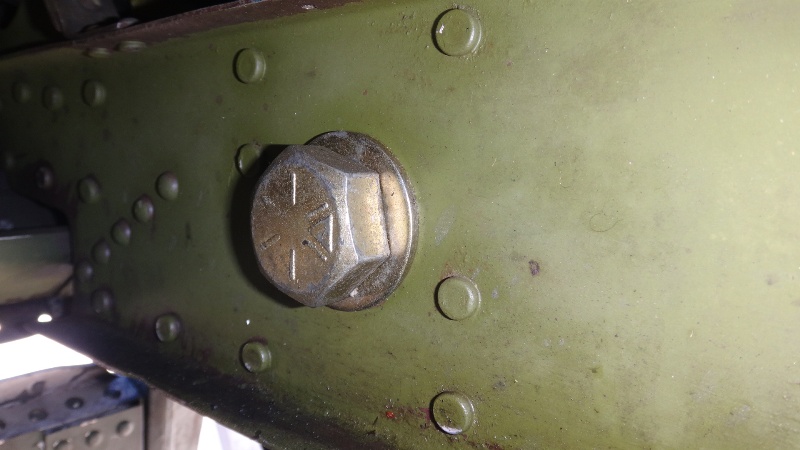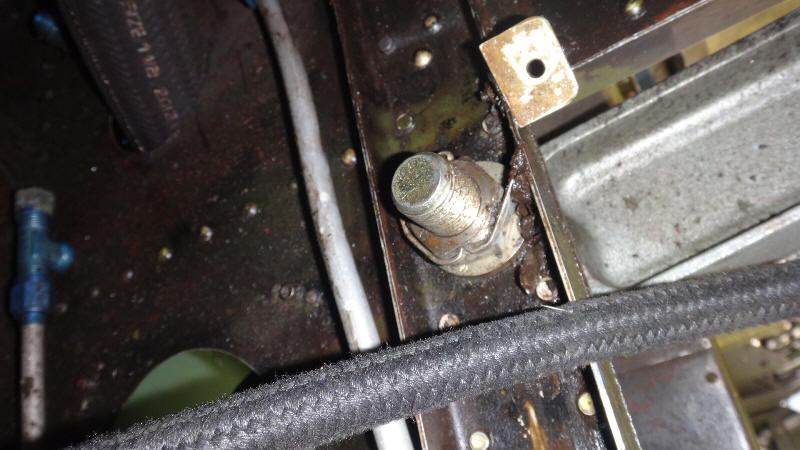 Interesting use of a plain nut that was drilled for a cotter pin.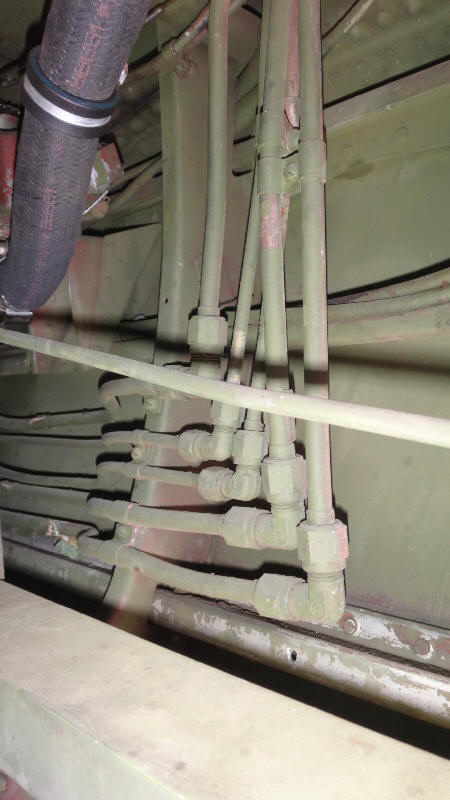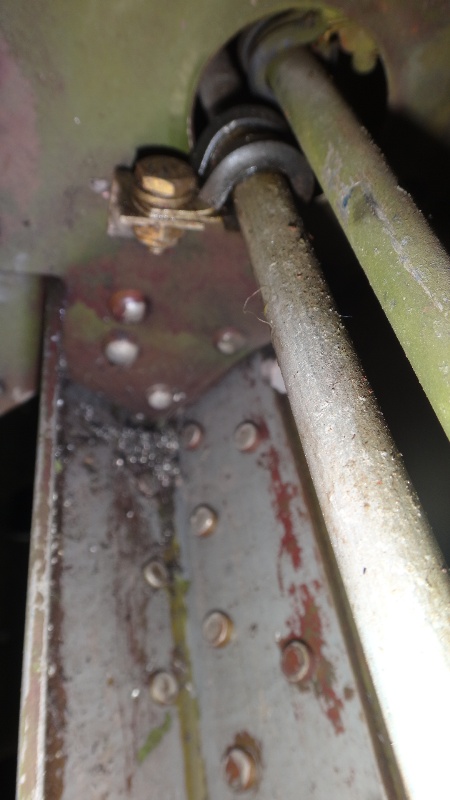 Debris in the lower channels of the bomb bay that needs to be cleaned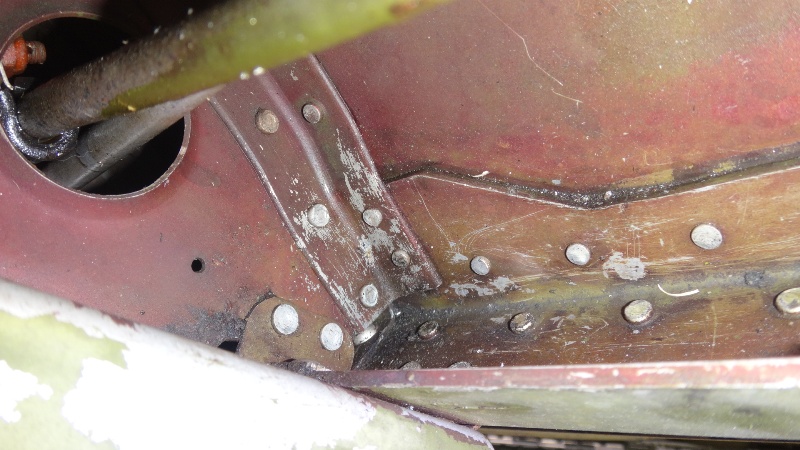 Red color is from the dye used in the fire fighting retardant.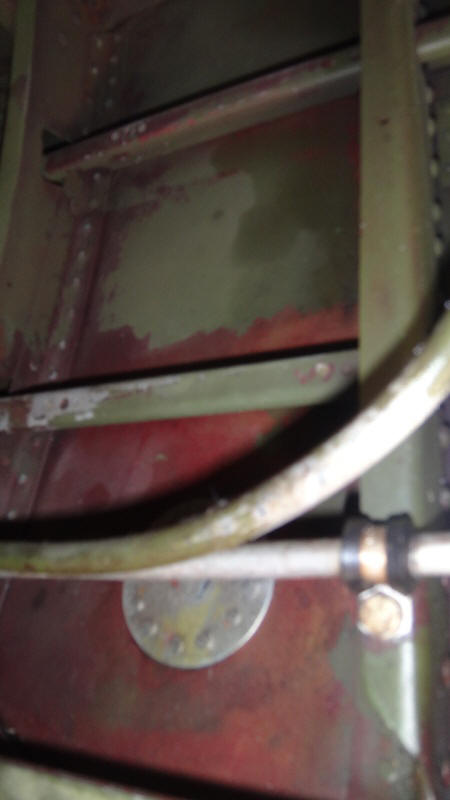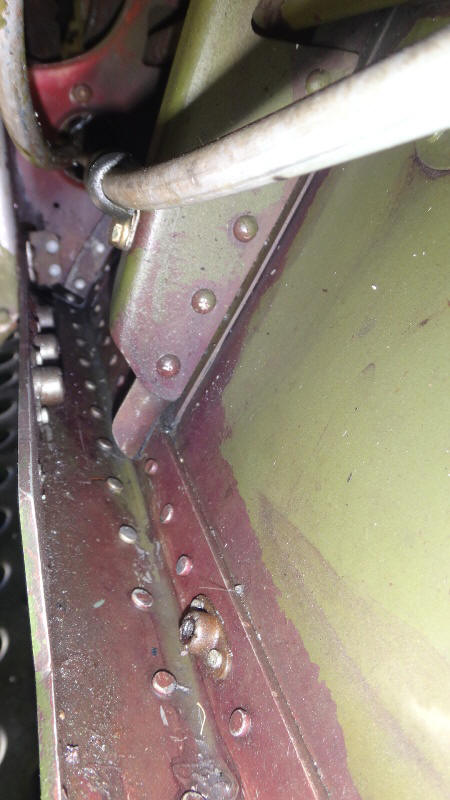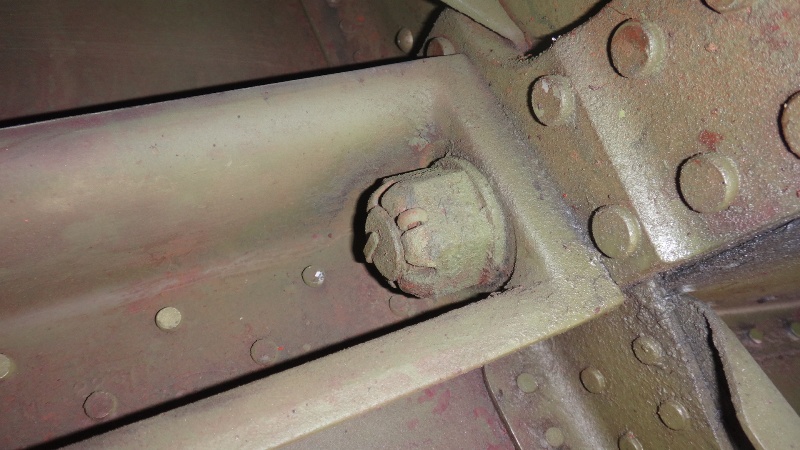 Original hardware from the factory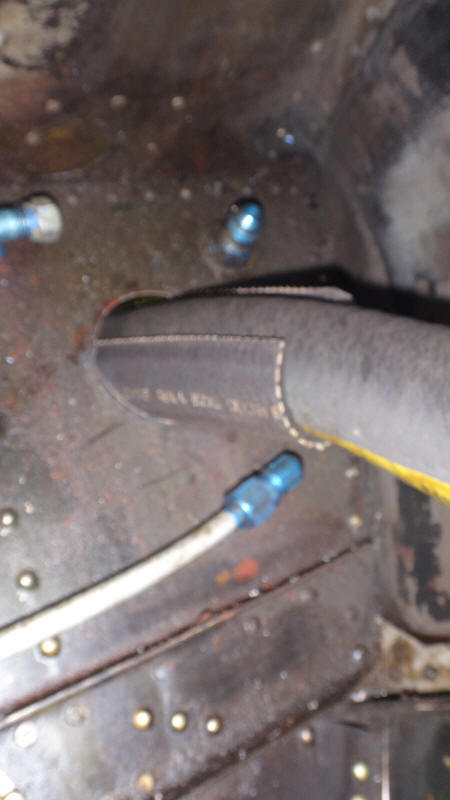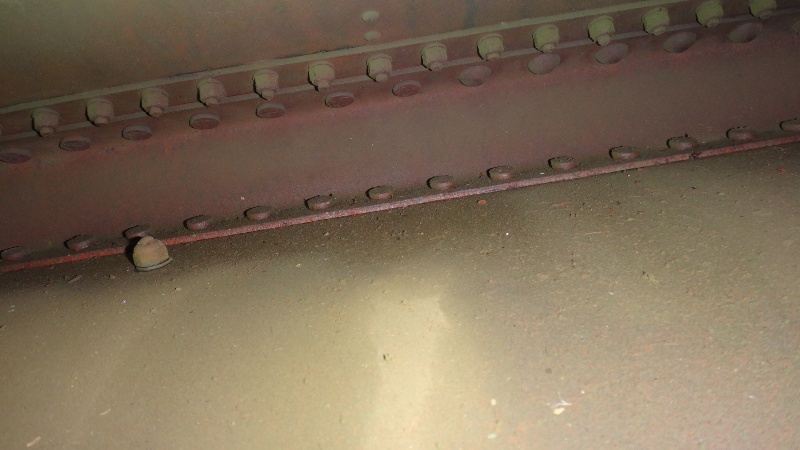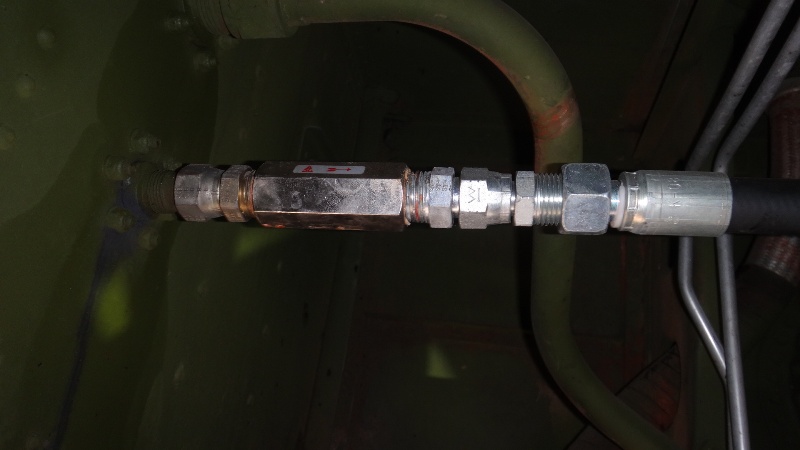 Industrial check valve and hose used instead of aircraft or mil spec material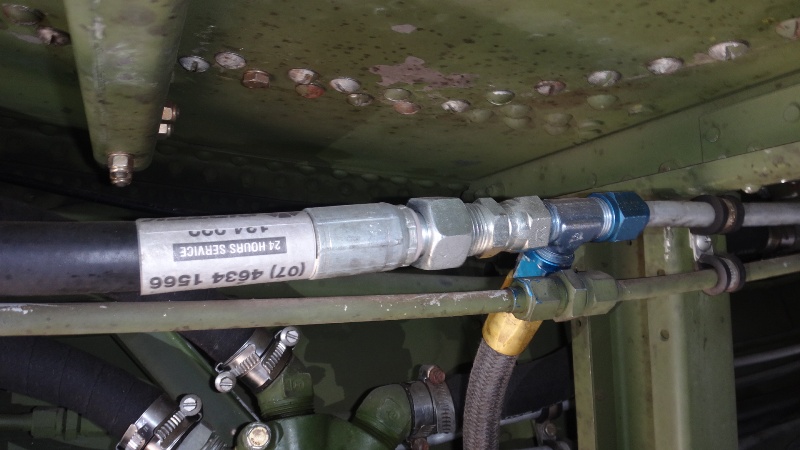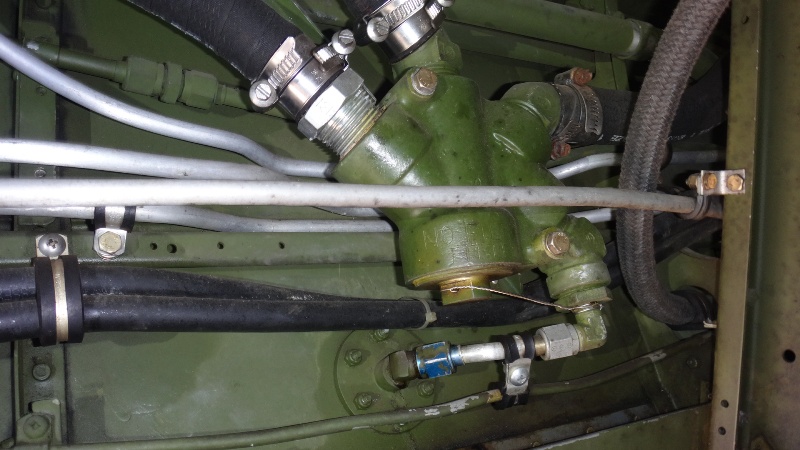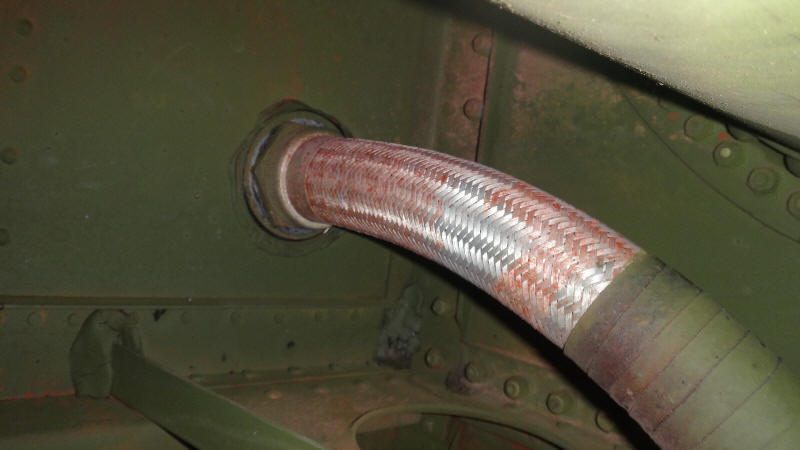 More red coloring from the fire retardant. which should be removed as it can be corrosive. This is the electrical conduit
Main fuel selector valve left side of the bomb bay. Brown coloring is sealant used for the flange gaskets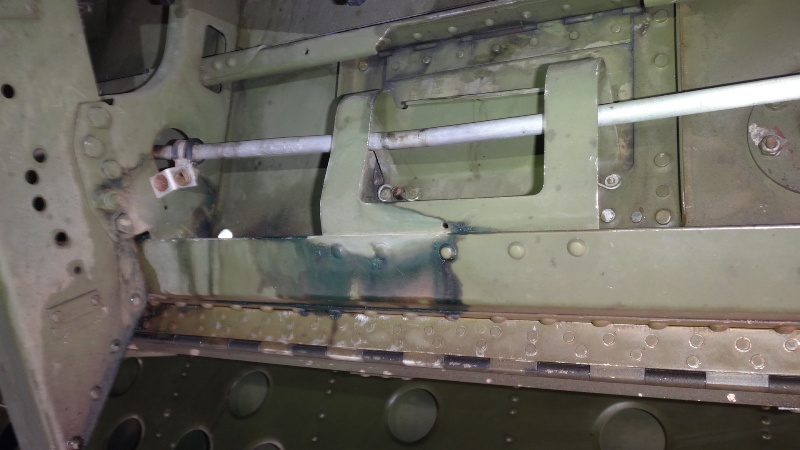 Significant fuel leak from the left outboard fuel tank sump fitting. This needs to be fixed and should be a simple repair.
the hook on the left side of the photo below is part of the torpedo support system which is nice to see still installed.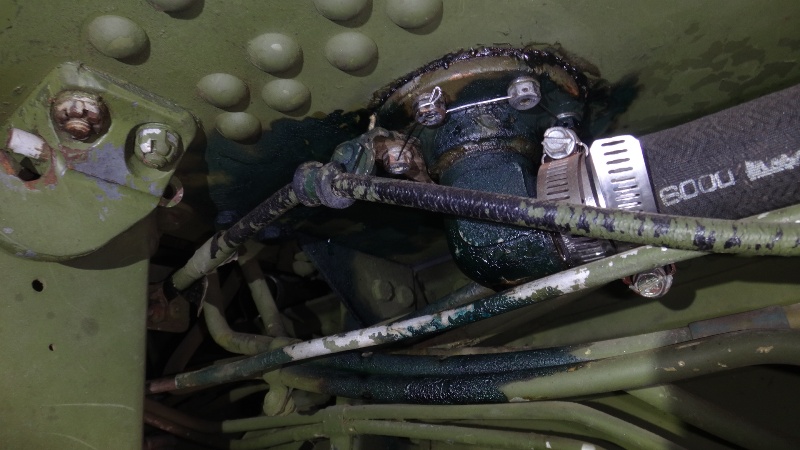 One of the bomb rack rails all of which are still present. Fuel leak visible too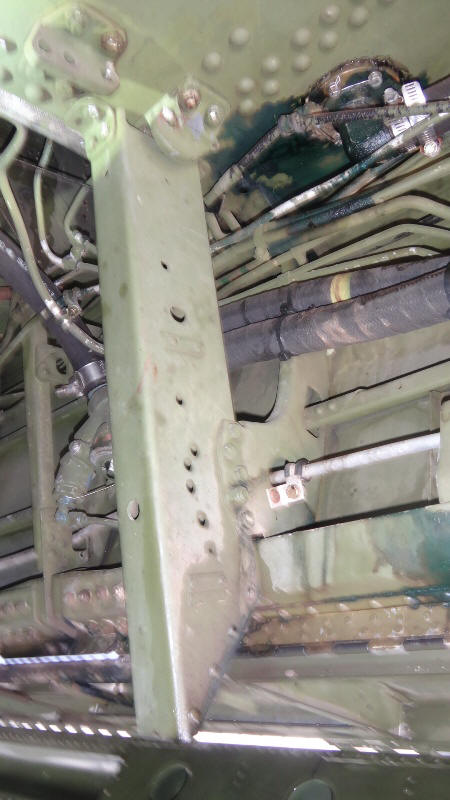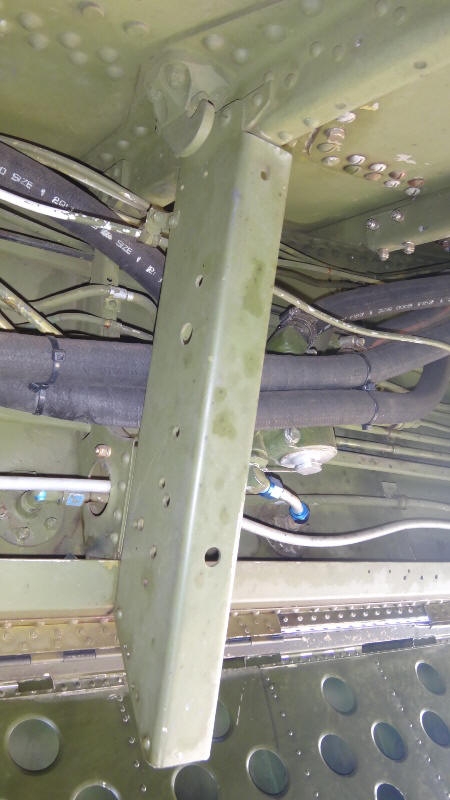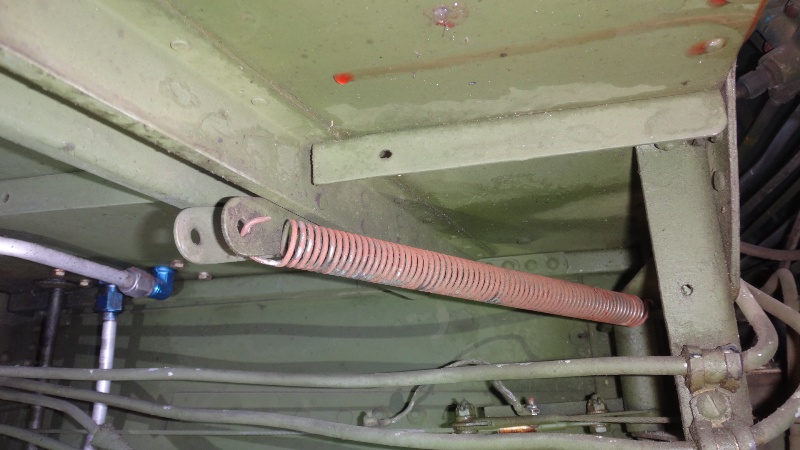 Hydraulic leak from just aft of the pilots seat above weeping into the bomb bay. Rusted springs should be cleaned and preserved/painted/plated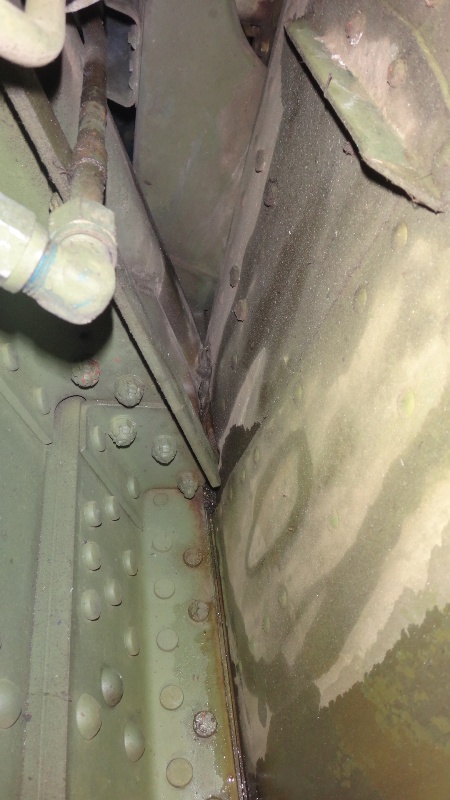 Overall sound structure with little corrosion seen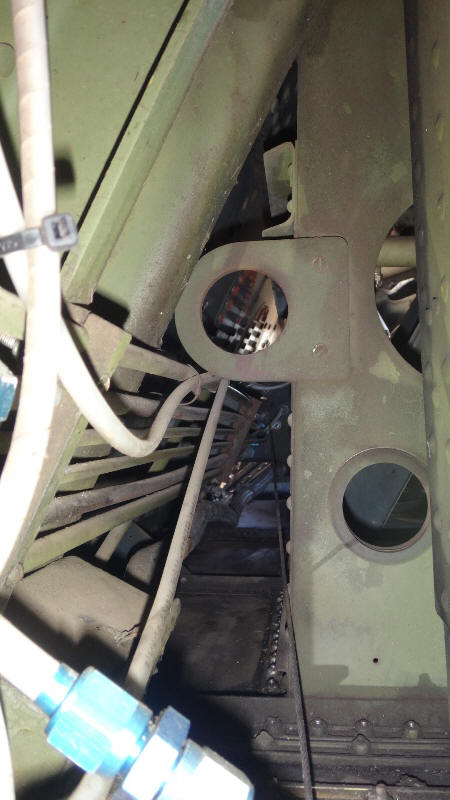 Dirty areas that will need cleaning and preservation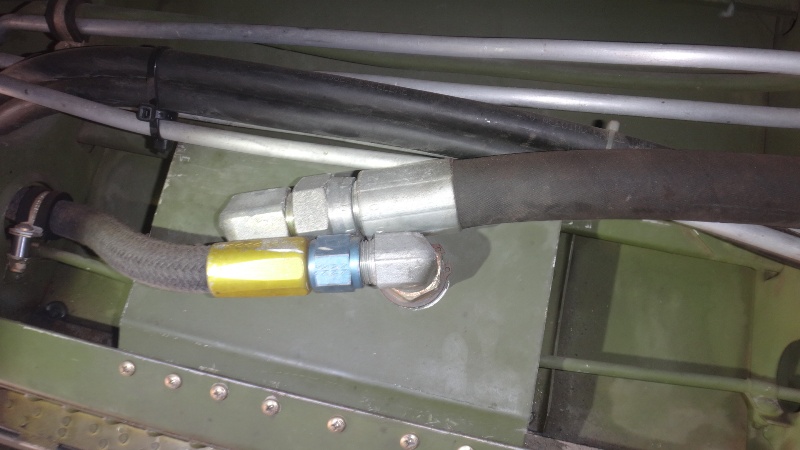 Upper hose and the one below are also non aircraft industrial type hose. The primary concern is if the rubber is compatible with 5606 hydraulic fluid. Industrial hydraulic oil is not the same and is not compatible with 5606 and causes the rubber seals to swell to twice their size or more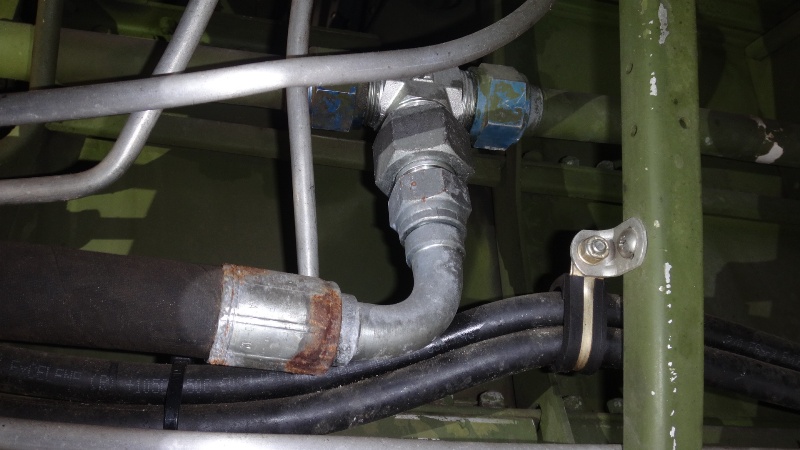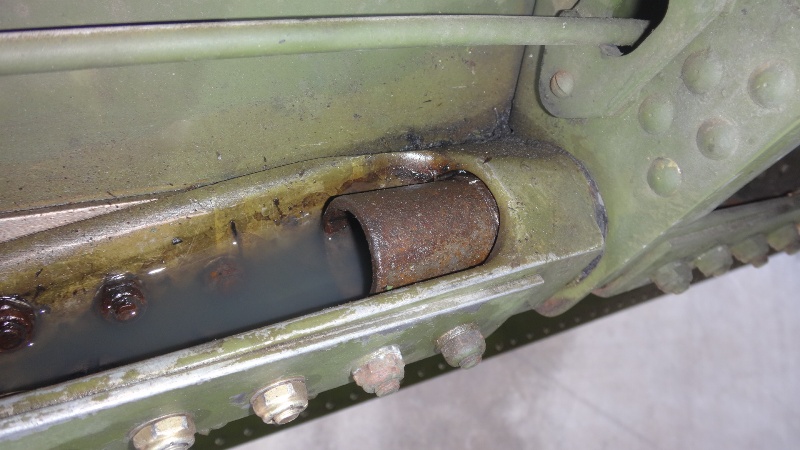 Water from the recent wash job in the bath tub fittings. Cleaning and preservation needed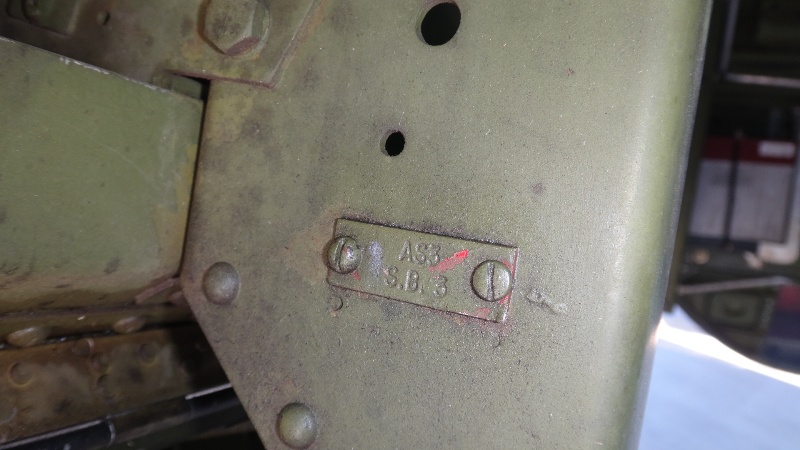 Some of the original bomb station ID plates are still present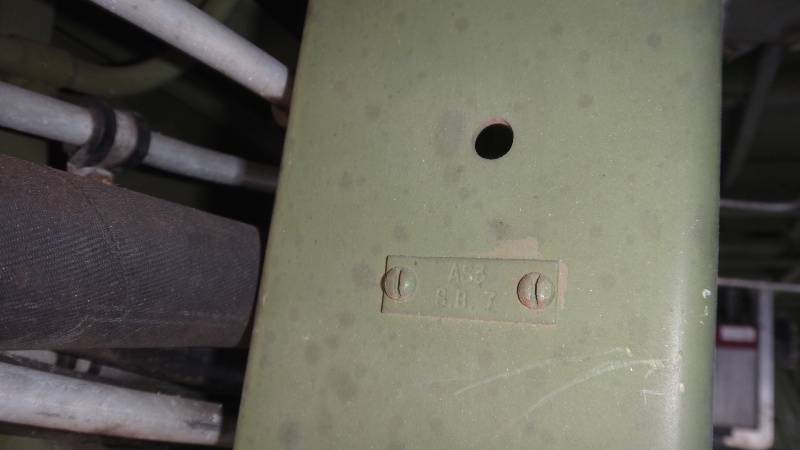 Cleaning and preservation needed in the channels and extrusions where debris accumilates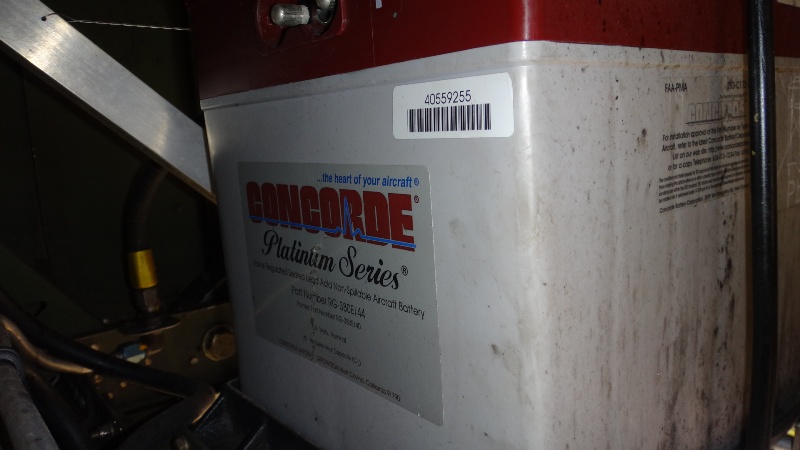 The battery was located in the aft starboard corner of the bomb bay. It is not the factory location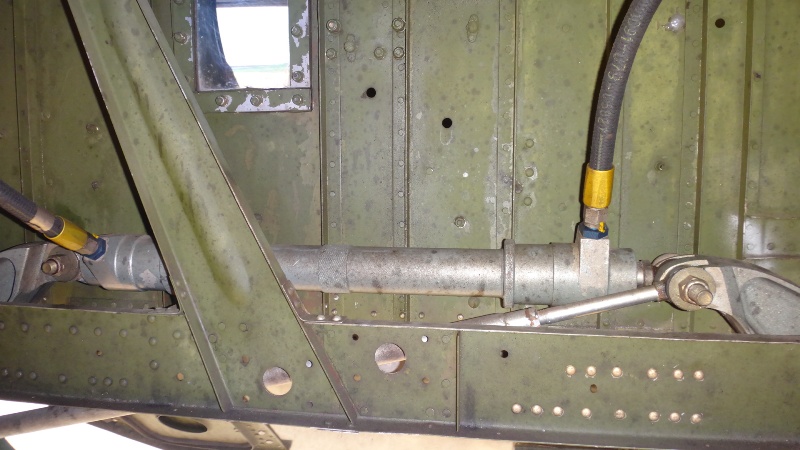 Bomb bay door actuating cylinder with improper, non aircraft hardware on the pivot points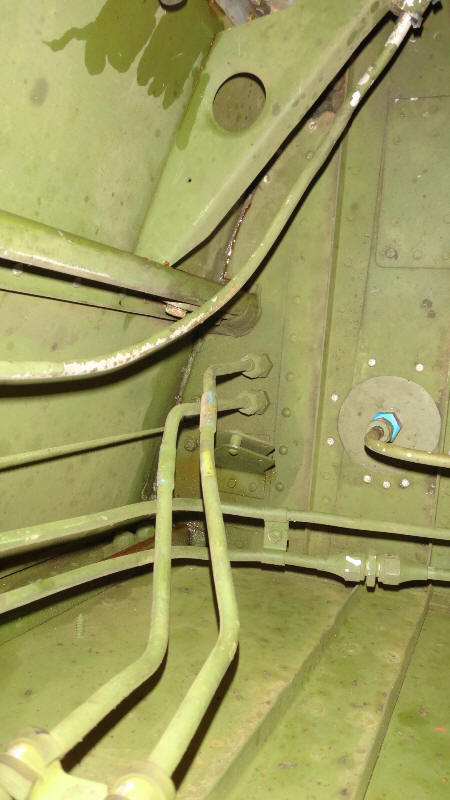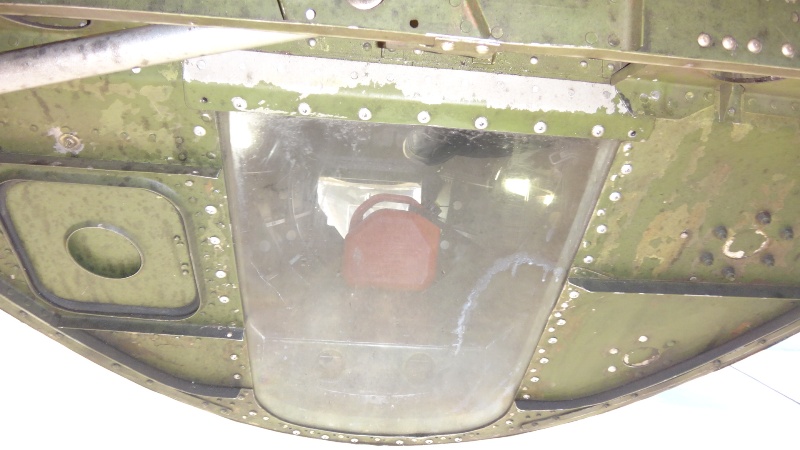 Bombsight window in the aft bulkhead of the bomb bay. Small door is to reach through to clean off the glass for the bombsight. This would have been optical glass instead of plastic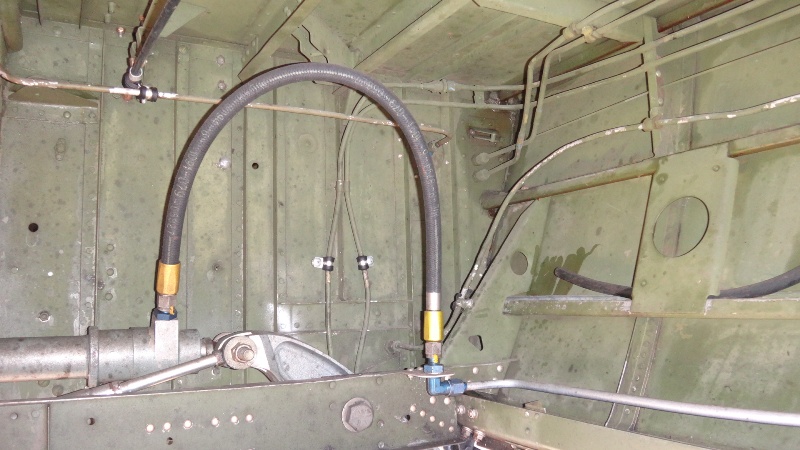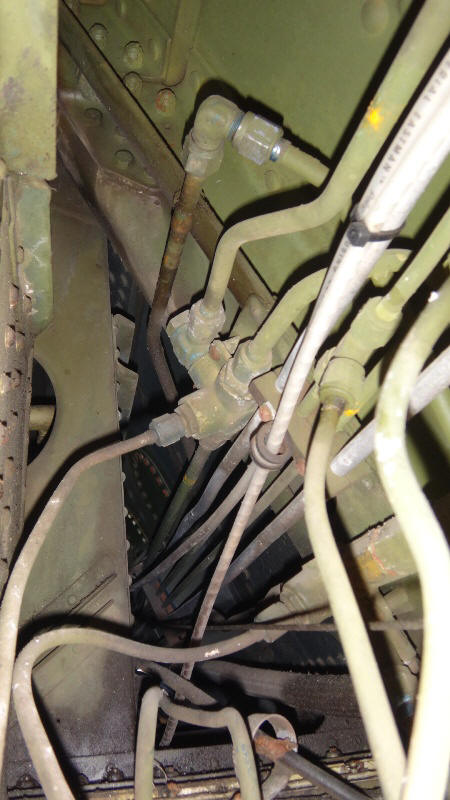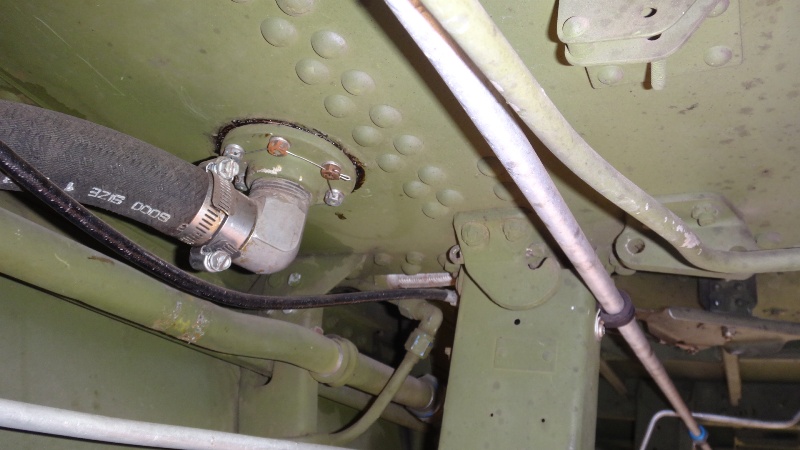 You need to be aware that the fuel tanks are made of rubber and were self sealing. These tanks are likely 70+years old. There are no decent replacements should they start to leak. You will have to have them made from scratch and this is quite expensive. Besides the fuel leaking at the flange I have not seen any evidence of tank leaking or other problems but having to replace these tanks is an issue facing all of the combat warbirds that had self sealing tanks.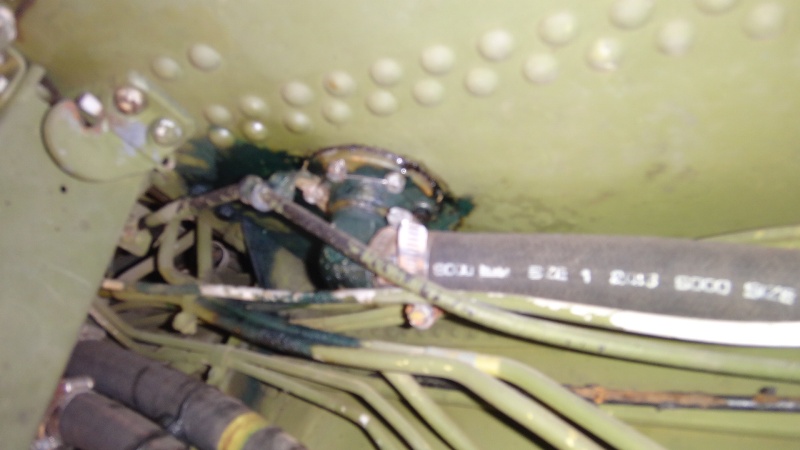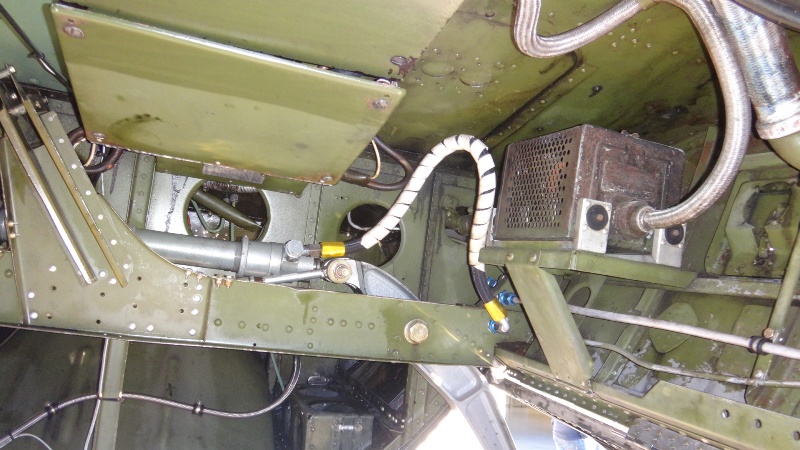 Original WWII Navy style of generator voltage regulator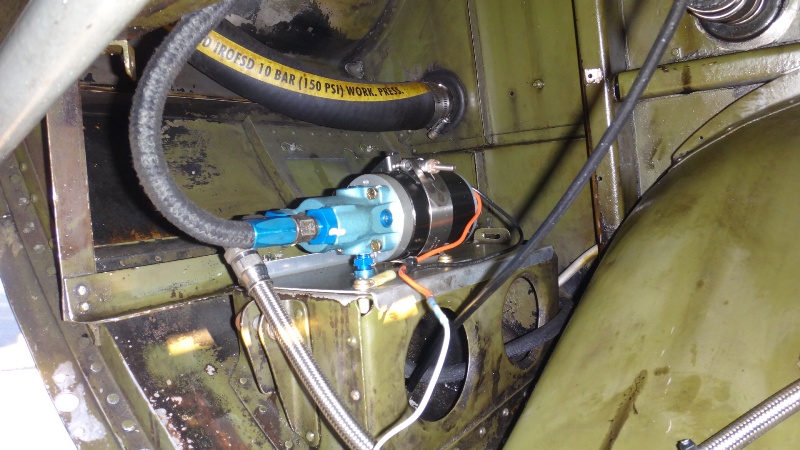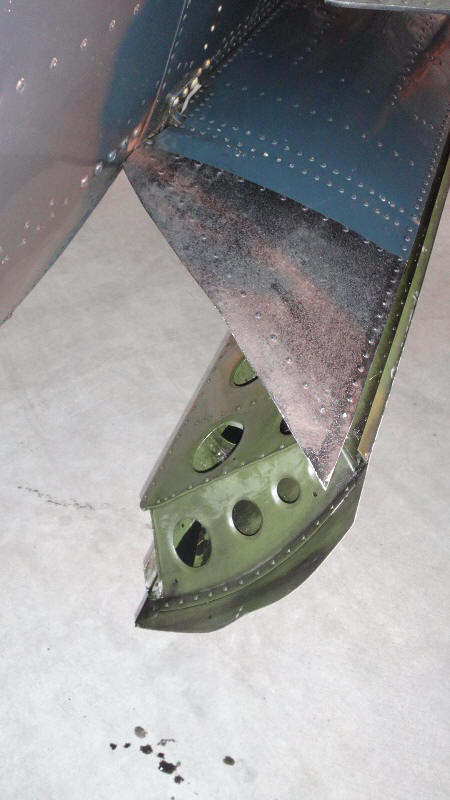 Even though there is black wing walk painted on the bomb bay doors you should not step on this area. The doors are too rare!
Click here to return to the main inspection page
TO ALL OF OUR COUNTRY'S VETERANS, WE HERE AT VINTAGE AIRCRAFT WOULD LIKE TO SAY:
THANK YOU FOR WHAT YOU DID FOR OUR COUNTRY!
HOME PAGE VINTAGE AIRCRAFT ANNOUNCEMENTS JOB OPPORTUNITIES WARBIRD-RIDES AIRCRAFT FOR SALE HOW THIS BEECH 18 MADNESS BEGAN THINKING ABOUT A TWIN BEECH PROJECT? BEECH 18 SPAR CONCERNS BEECH 18 SPAR STRAP KITS BEECH 18 GROUND TRANSPORTATION TWIN BEECH PHOTOS BEECHCRAFT RC-45J BEECH AT-11 KANSAN RESTORATION OF AT-11 41-27603 C-45H N314WN TECHNICAL MANUALS AND PUBLICATIONS STOCKTON FIELD AVIATION MUSEUM WWII WARBIRD GROUP NORDEN BOMB SIGHT WWII RADIO PAGE AIR SHOWS AND EVENTS VOLUNTEERS WAR STORIES B-25 OLD GLORY B-29 IT'S HAWG WILD B-29 42-65401 NOSE SECTION B-29 GUNNERY SYSTEM HUMOR SEARCH THIS WEB SITE CONTACT US
VINTAGE AIRCRAFT
7432 C.E. DIXON STREET
STOCKTON, CALIFORNIA USA 95206
(209) 982 0273
(209) 982 4832 FAX
KEEP 'EM FLYING...FOR HISTORY!