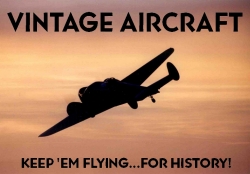 PRE PURCHASE INSPECTION GENERAL MOTORS TBM-3E AVENGER BuNo 53337 sn 3399. June 8th, 2017
---
AFT FUSELAGE
Click here to return to the main inspection page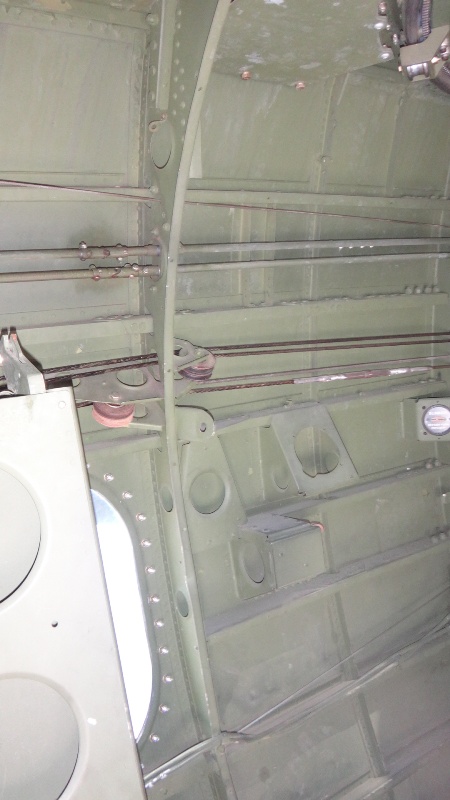 It is nice to see some of the original bombardiers brackets and fittings. These are often discarded when the aircraft is stripped for tanker or spray use. The next four images are of another TBM-3E that has some of the missing equipment so you can see what some of the brackets are for.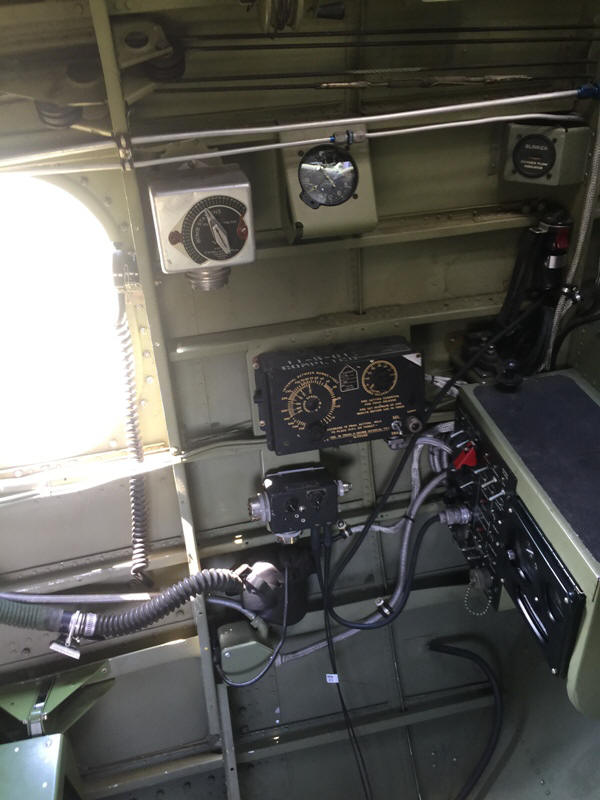 Bomb intervalometer, station box and radio components can be obtained. I can help with this if needed.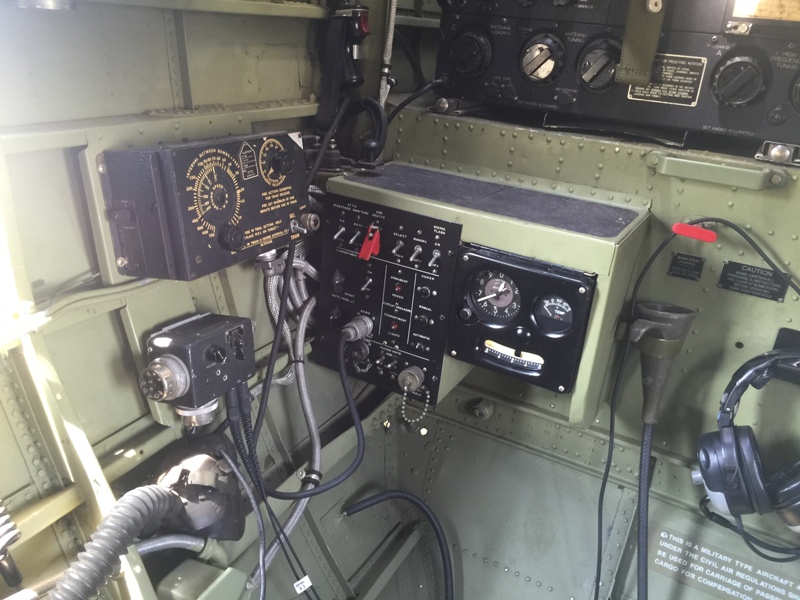 Bombardiers control panel and instruments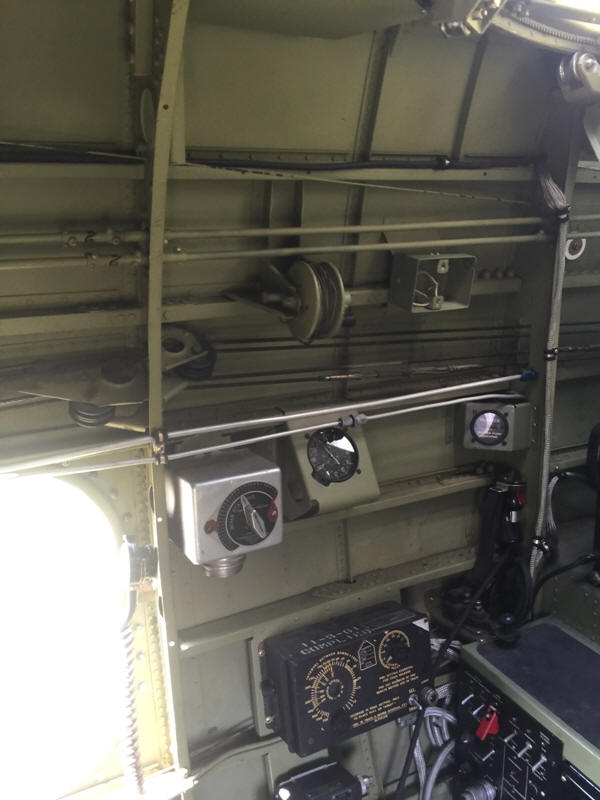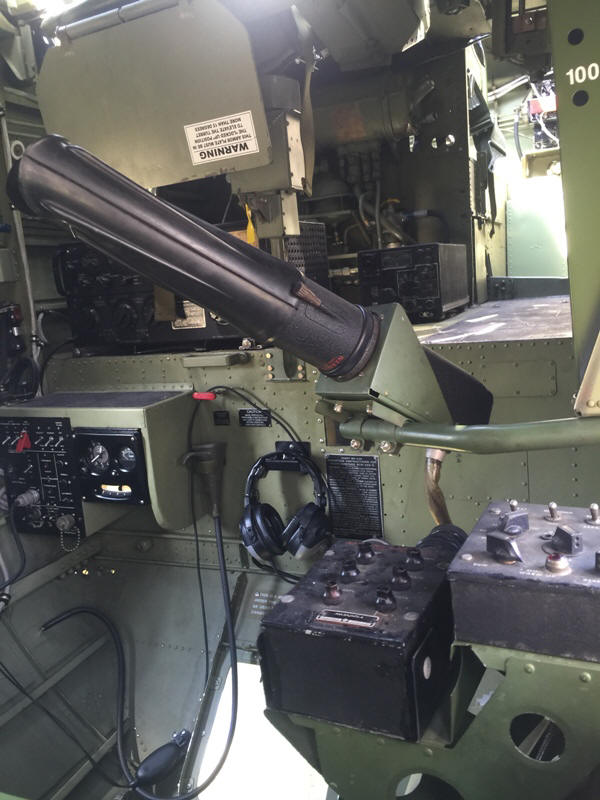 APS-4 radar controls and scope
Back to your aircraft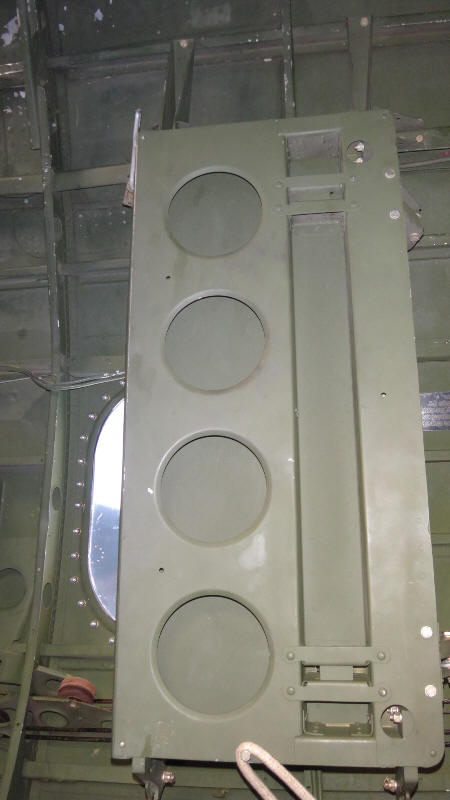 I believe that this bombardiers seat is a reproduction but it is very nice.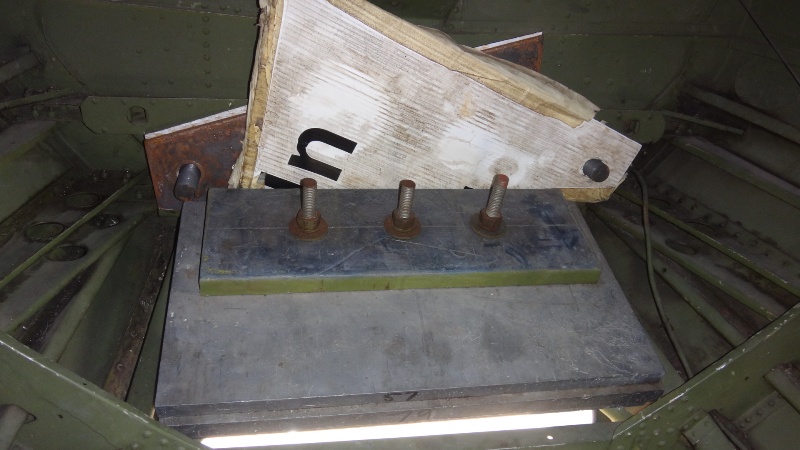 Jack pads stowed near the ballast weights in the aft fuselage above the tunnel gun window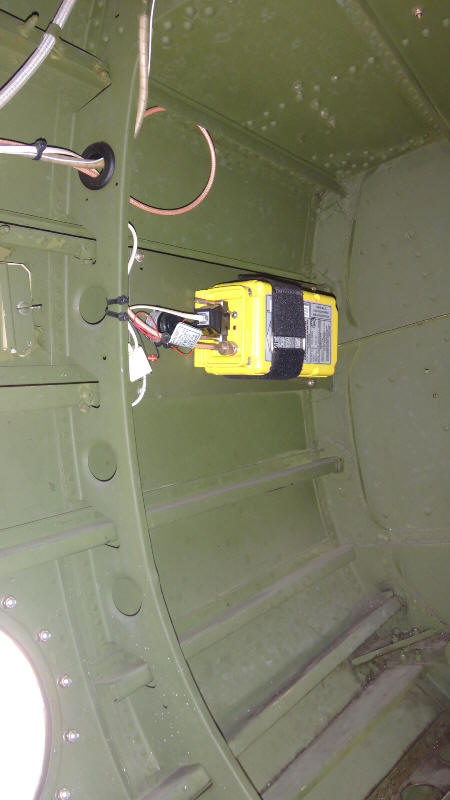 ELT installed upper starboard side of the aft fuselage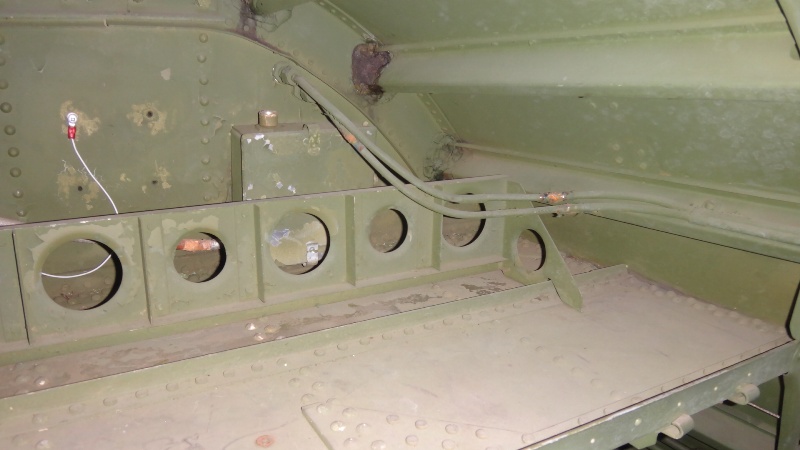 Float flare storage shelf area above tunnel gun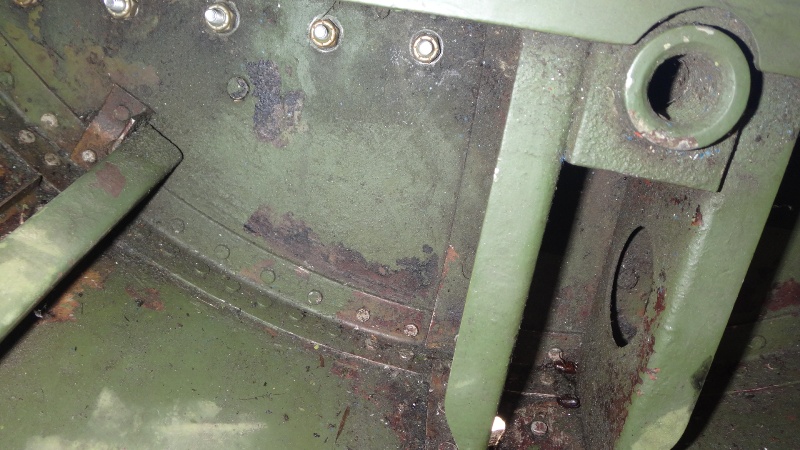 Cleaning and preservation needed in the longeron area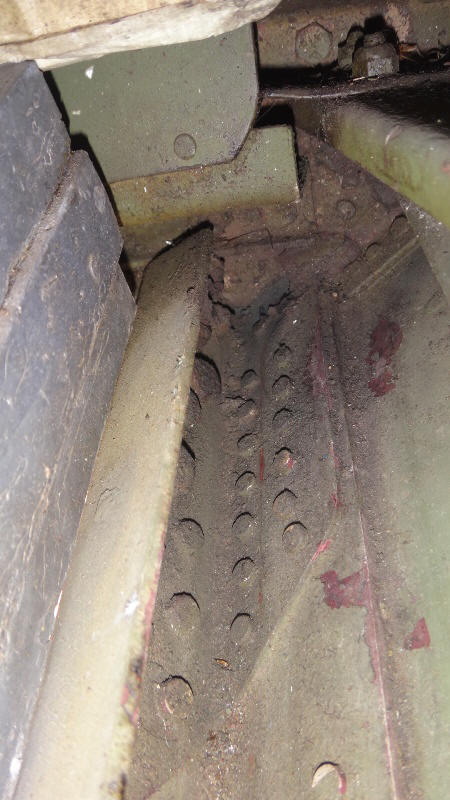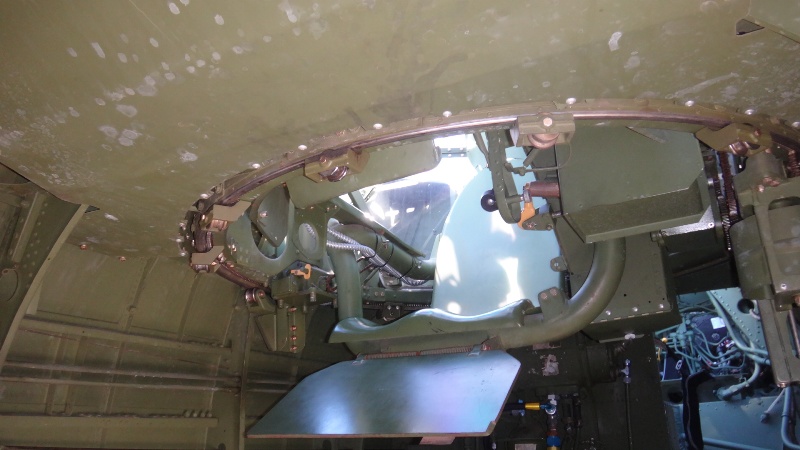 the gun turret is nearly complete and in very good condition. It can easily be made to operate electrically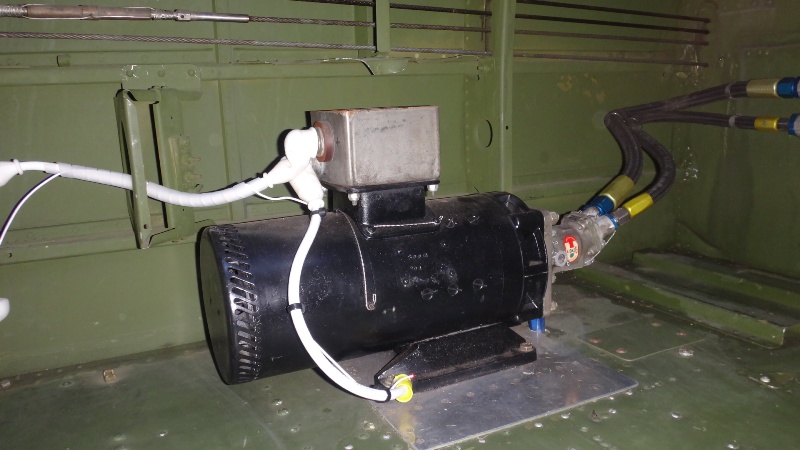 Auxiliary hydraulic pump installed below the turret. This is a modification that does the same as the hand pump
power relay for the aux hyd pump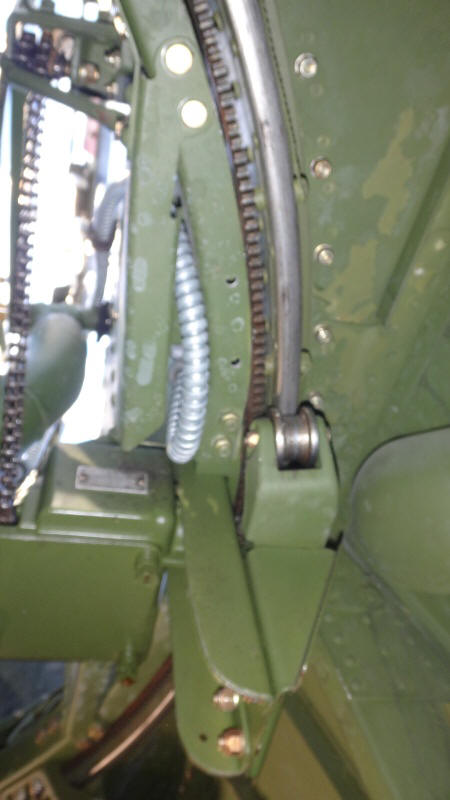 turret ring and rollers are very nice. Conduit is household quality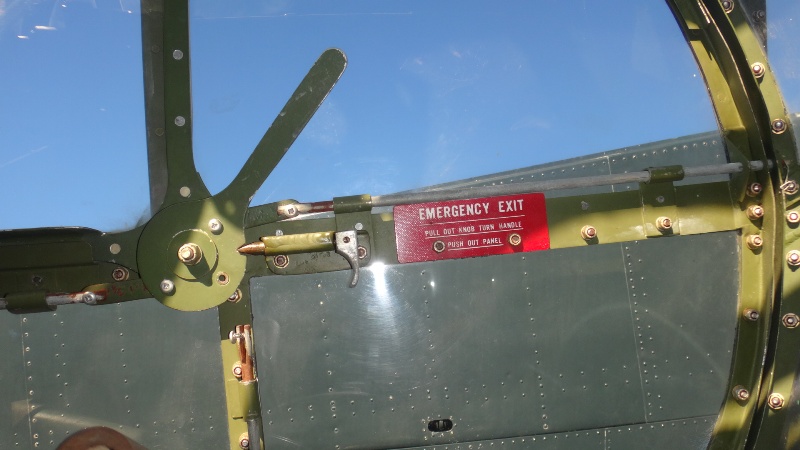 Emergency escape hatch is in great shape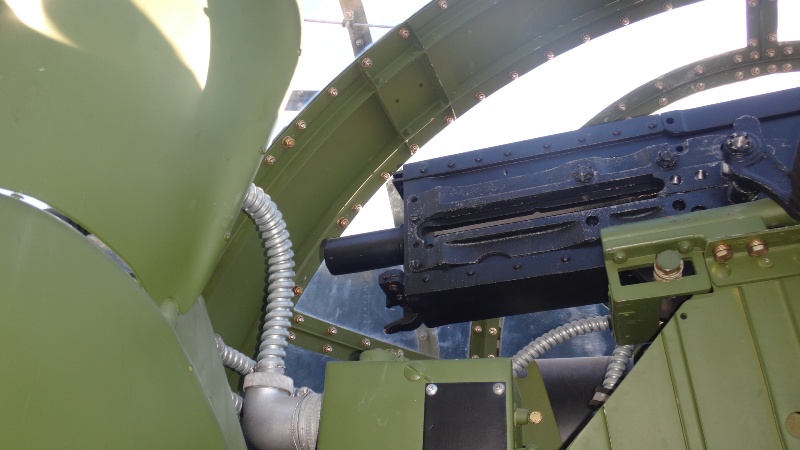 Aluminum cast replica 50 cal gun. Household conduit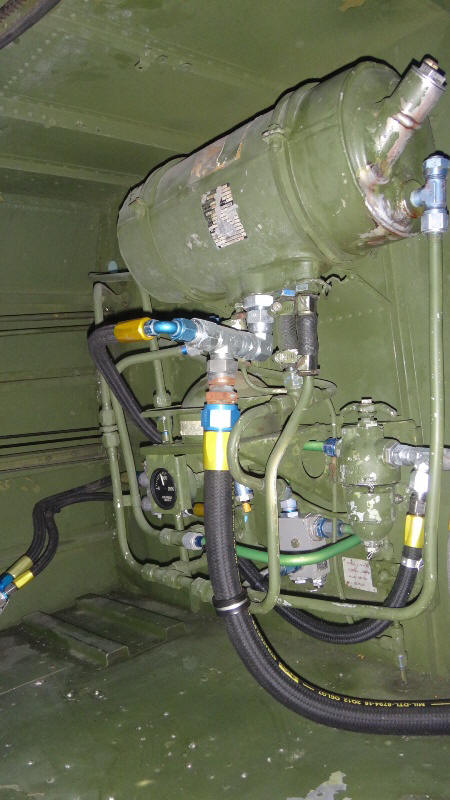 Main hydraulic panel with the reservoir on top, filter, accumulator and relief valve.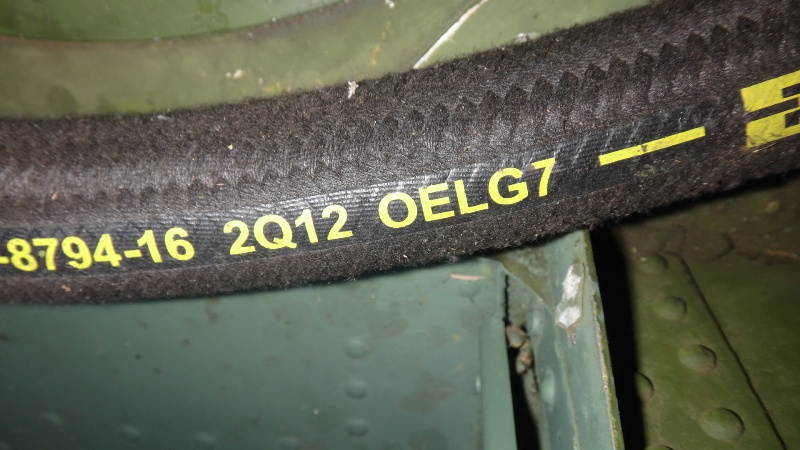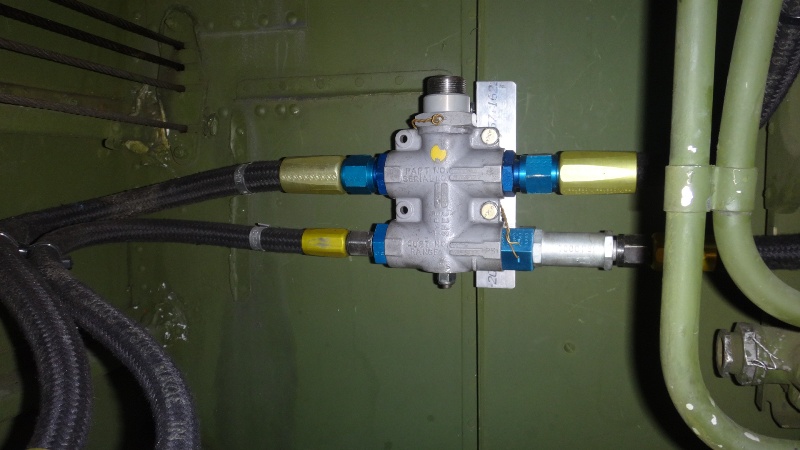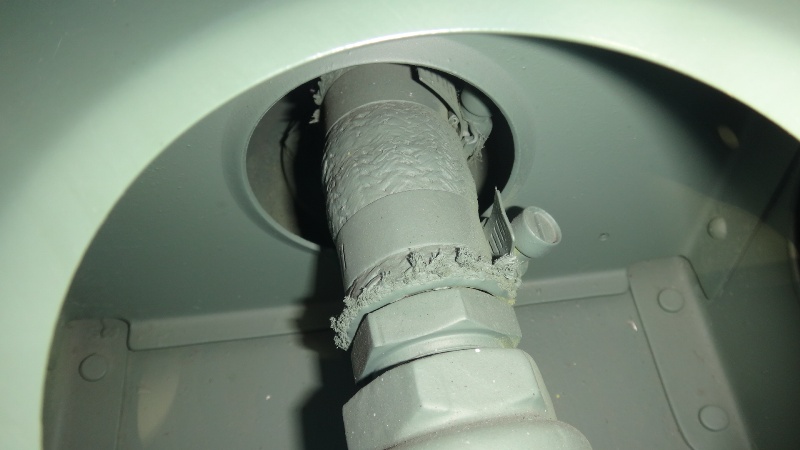 Vacuum system for the original gyros has been made inoperative. No vacuum pump is installed on the engine. Old hose couplings for this inop system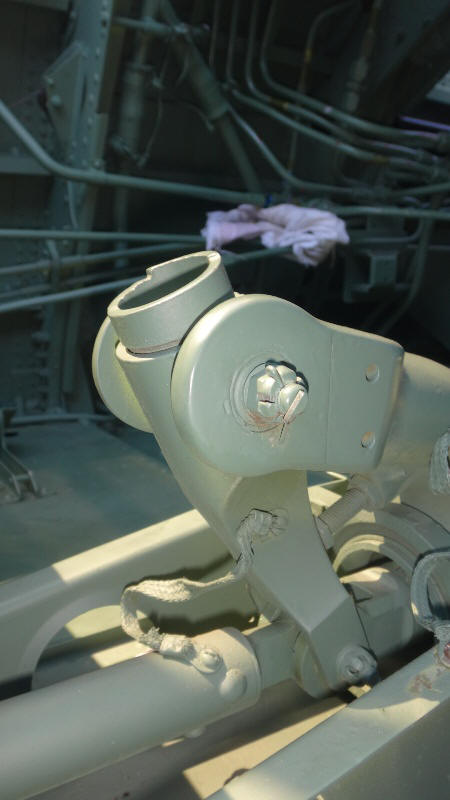 Aft control quadrant. Looks like the stick tube had been sawed off at some point.
Box area under the aft seat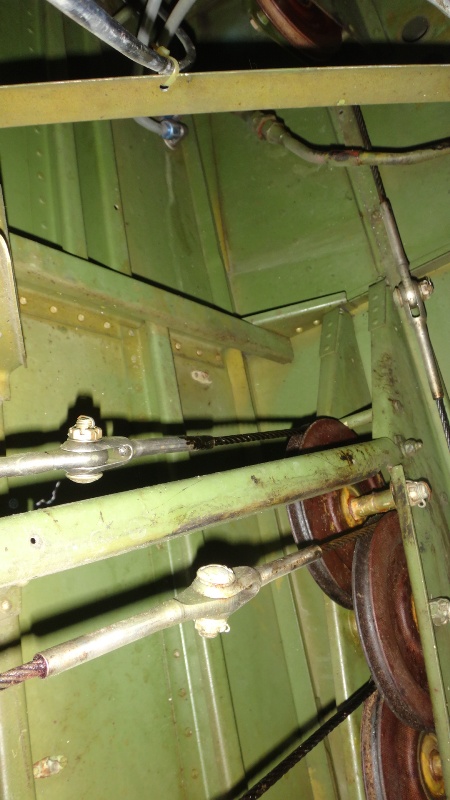 Pulleys and cables look good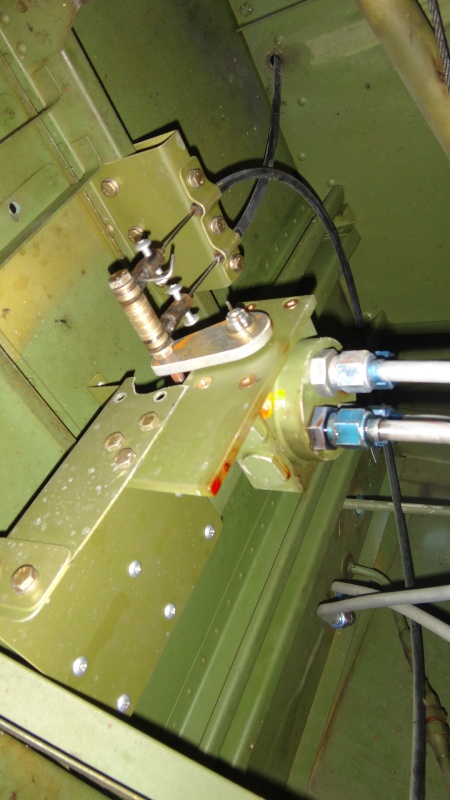 Small hydraulic leak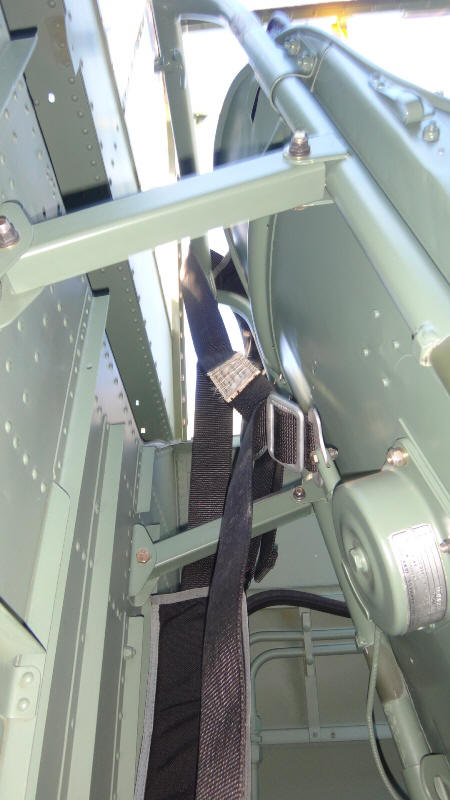 Mounting for the aft seat are rudementary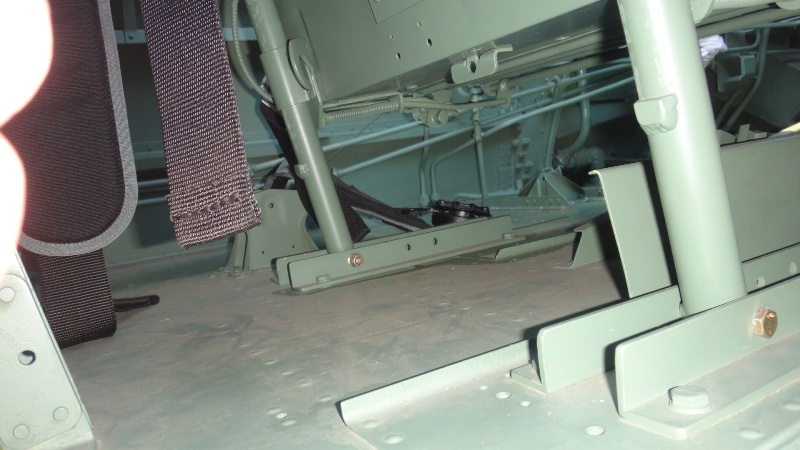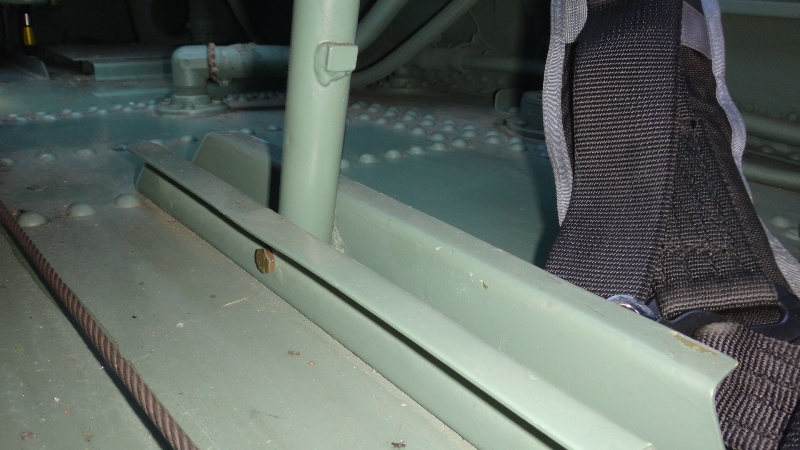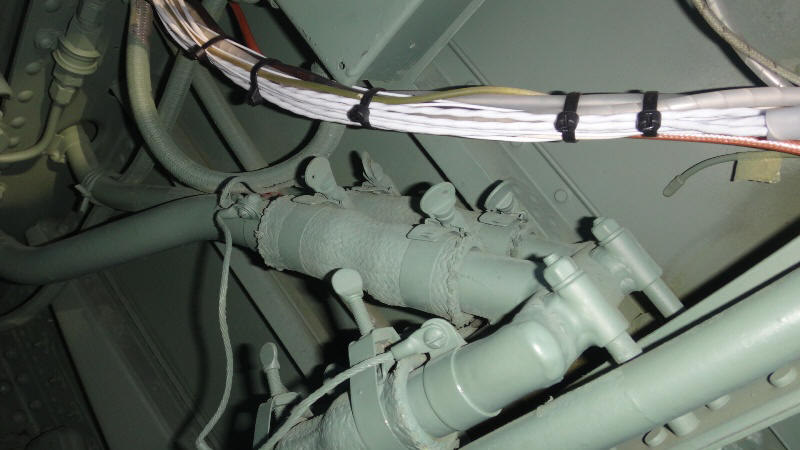 more vacuum system fittings and plumbing
evidence of a past fuel leak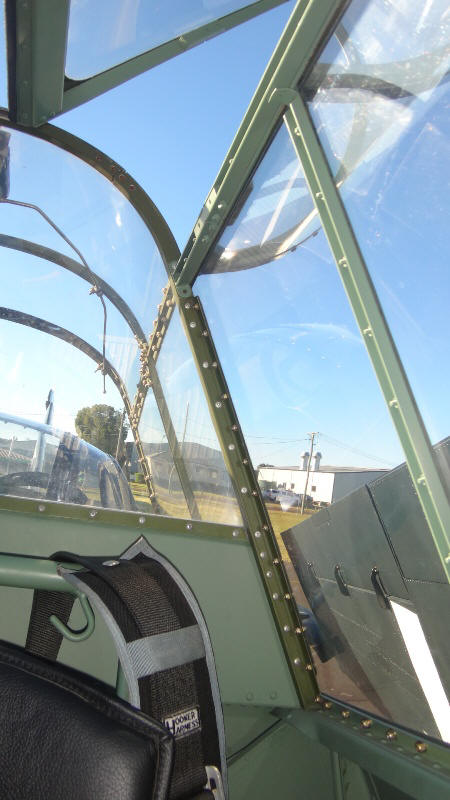 Glass and plexiglas is in very good condition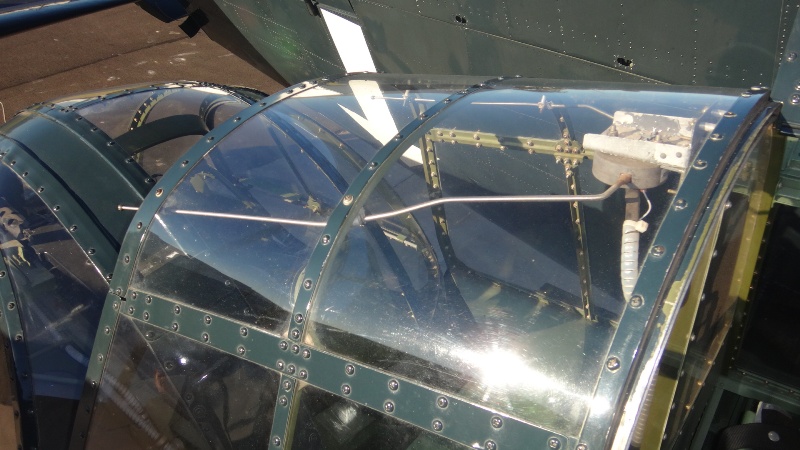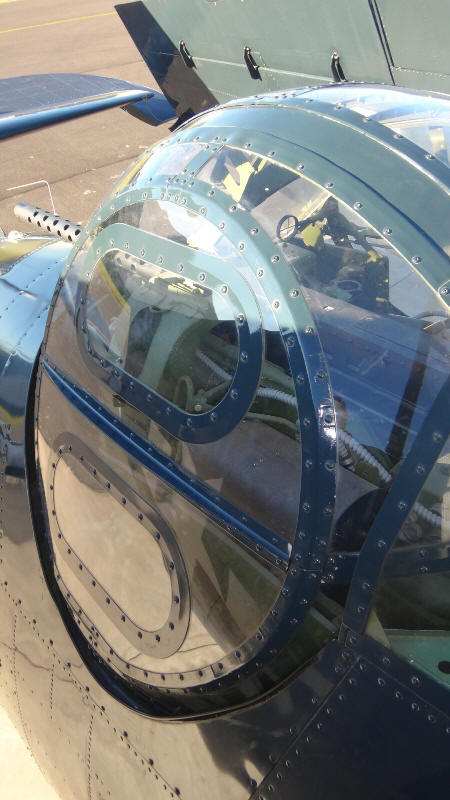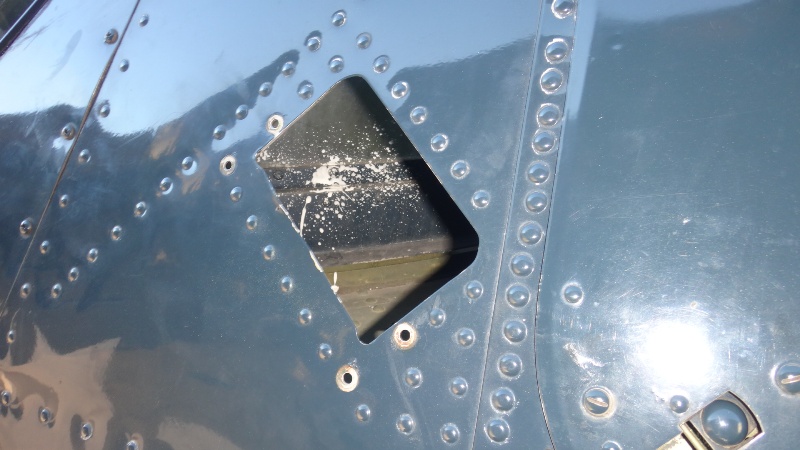 Missing entry grab handle was reported to be with the spare parts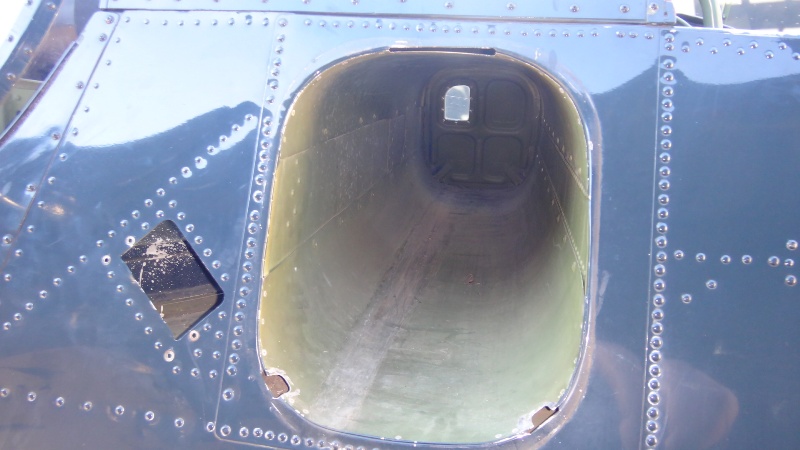 Life raft compartment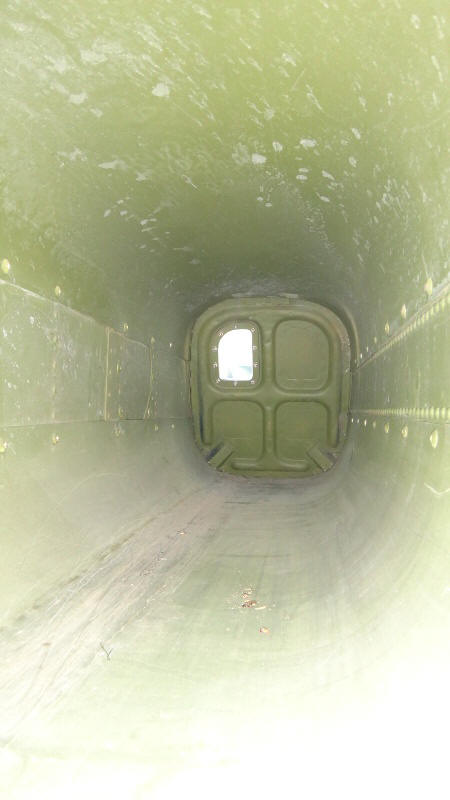 Click here to return to the main inspection page
TO ALL OF OUR COUNTRY'S VETERANS, WE HERE AT VINTAGE AIRCRAFT WOULD LIKE TO SAY:
THANK YOU FOR WHAT YOU DID FOR OUR COUNTRY!
HOME PAGE VINTAGE AIRCRAFT ANNOUNCEMENTS JOB OPPORTUNITIES WARBIRD-RIDES AIRCRAFT FOR SALE HOW THIS BEECH 18 MADNESS BEGAN THINKING ABOUT A TWIN BEECH PROJECT? BEECH 18 SPAR CONCERNS BEECH 18 SPAR STRAP KITS BEECH 18 GROUND TRANSPORTATION TWIN BEECH PHOTOS BEECHCRAFT RC-45J BEECH AT-11 KANSAN RESTORATION OF AT-11 41-27603 C-45H N314WN TECHNICAL MANUALS AND PUBLICATIONS STOCKTON FIELD AVIATION MUSEUM WWII WARBIRD GROUP NORDEN BOMB SIGHT WWII RADIO PAGE AIR SHOWS AND EVENTS VOLUNTEERS WAR STORIES B-25 OLD GLORY B-29 IT'S HAWG WILD B-29 42-65401 NOSE SECTION B-29 GUNNERY SYSTEM HUMOR SEARCH THIS WEB SITE CONTACT US
VINTAGE AIRCRAFT
7432 C.E. DIXON STREET
STOCKTON, CALIFORNIA USA 95206
(209) 982 0273
(209) 982 4832 FAX
KEEP 'EM FLYING...FOR HISTORY!