This is a post that I made on Beech Talk on March 25th, 2010, and I decided to copy it here:
Steve, one of my awesome mechanics, and I are here in Switzerland changing two engines and doing an inspection on a Beech 3NM (Canadian or ex RCAF Beech 18) for one of our favorite customers.
I thought I would post some photos of the trip so far:
We arrived last Monday morning and the owner wanted me to do some flight training with a new pilot. I thought it would be a lot better to do it with the old engines instead of the new ones so off we went. We did all the usual air work along with some full feather cycles on both engines, okay not at the same time, and a bunch of single engine work in the pattern. He did great, and no wonder as he is a test pilot, instructor, formation check airman here who has been flying everything in the Swiss Air Force for several decades now. A great guy who is real down to earth especially for a jet jock and he was a lot of fun to fly with.
After ringing out the Beech pretty hard we put her in the hangar and began pulling the engines off of the firewalls.
By Monday night we had both engines disconnected and one on the floor. Not bad for starting after lunch.
With the old engines off and the new ones uncrated we began the preparations to hang the QEC's.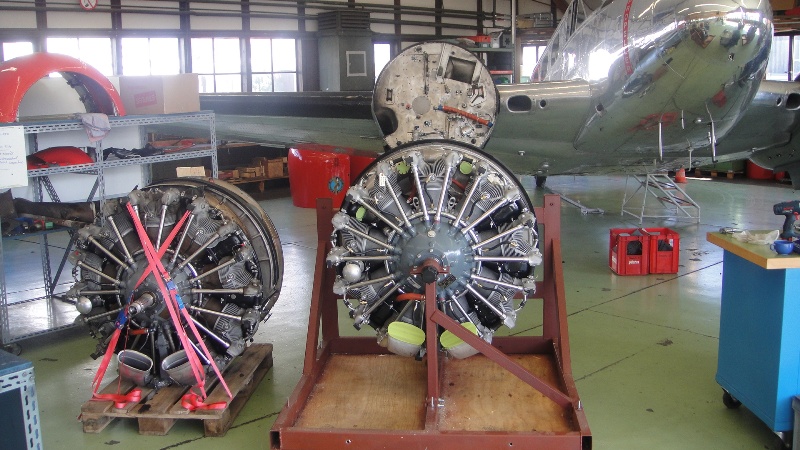 QEC's are Quick Engine Change kits that we built up back at our shop in Stockton, CA. Instead of having to swap all of the components from one engine to another we built up two "new engines" and all of the accessories, mounts dishpans ducting etc. The owner wanted all new parts so we supplied just that.
The firewalls were pretty rough and needed a lot of cleaning so the preparation work began.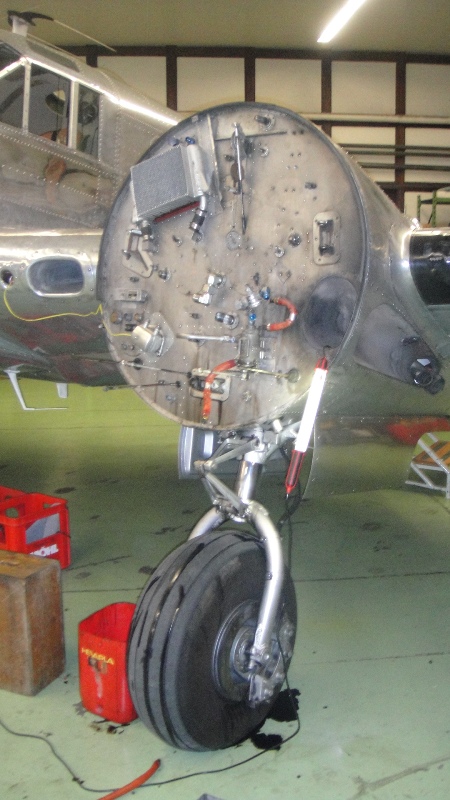 Hugo, the owner, loves to work on his Beech and here he is removing the old oil cooler so we can install the freshly overhauled unit.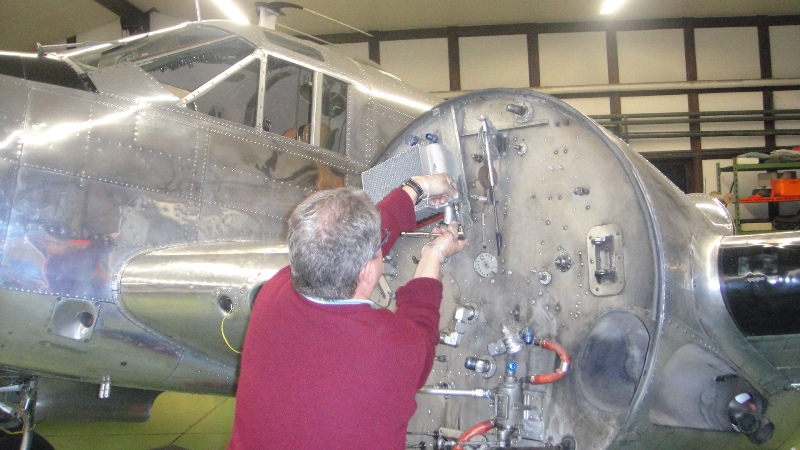 Here is Rene cleaning the firewalls and he did a great job as they turned out beautiful.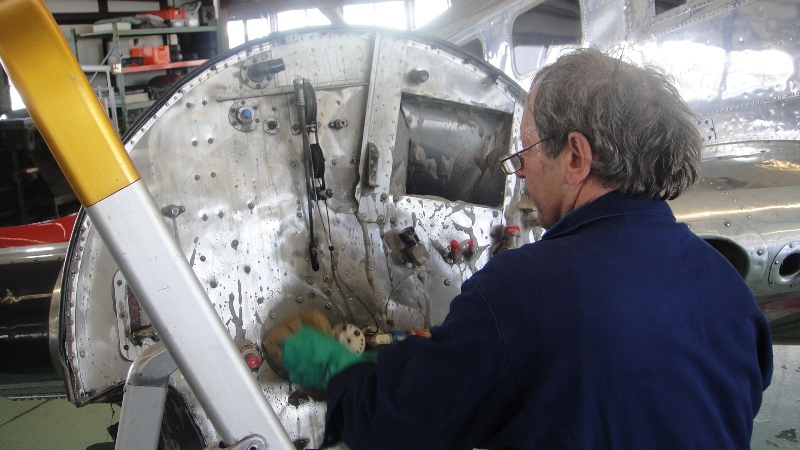 Fritz prepped, primed and painted the engine and oil cooler mountings.
After the oil coolers were mounted the firewalls were ready to receive the QEC's.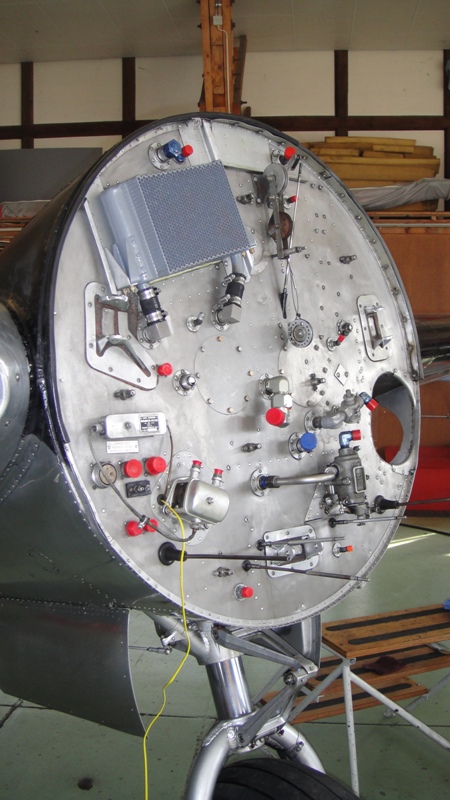 Hey Steve, which line connects the C-2 strainer to the fuel pump?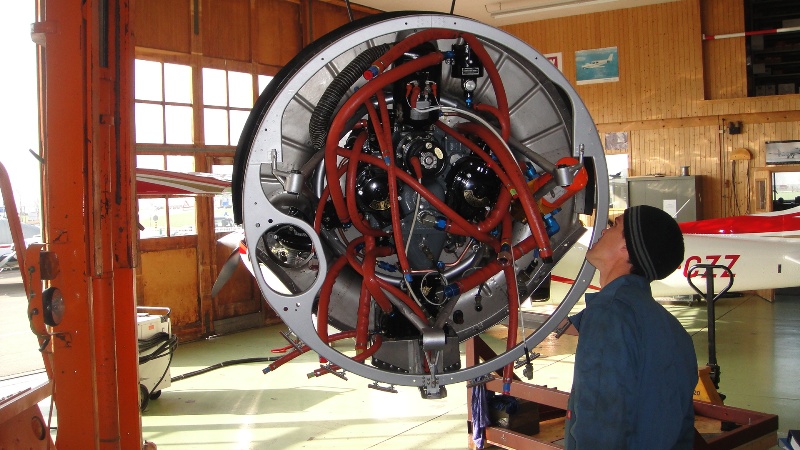 It's the orange one of course...Jeez!!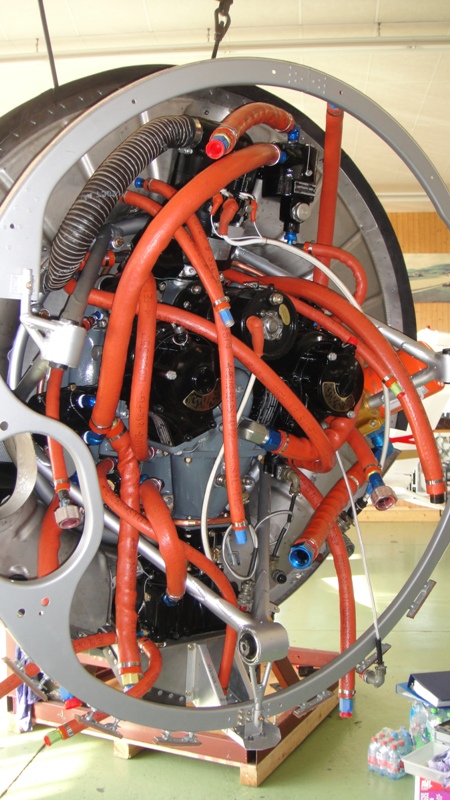 Since the fork lift broke down we had to resort to man power to hang the engine. Here is Hugo bringing the engine to the firewall: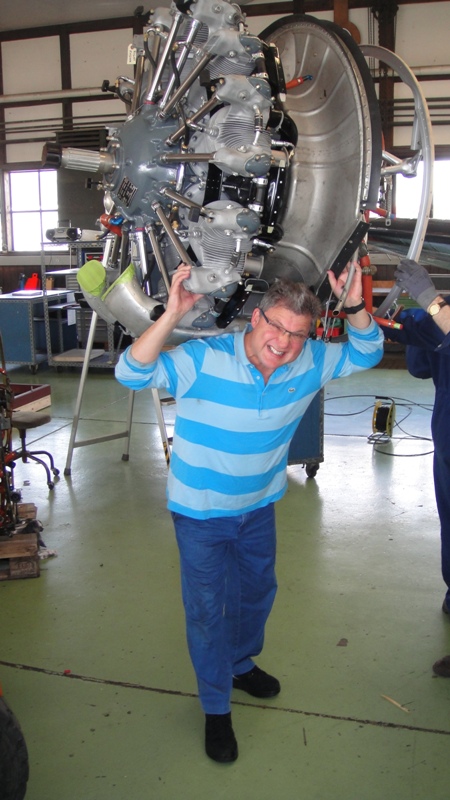 And everyone else had to get into the act namely: Fritz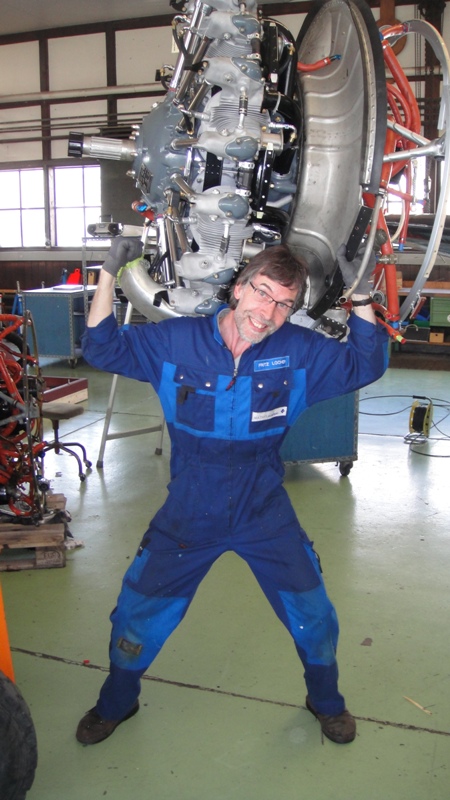 Rene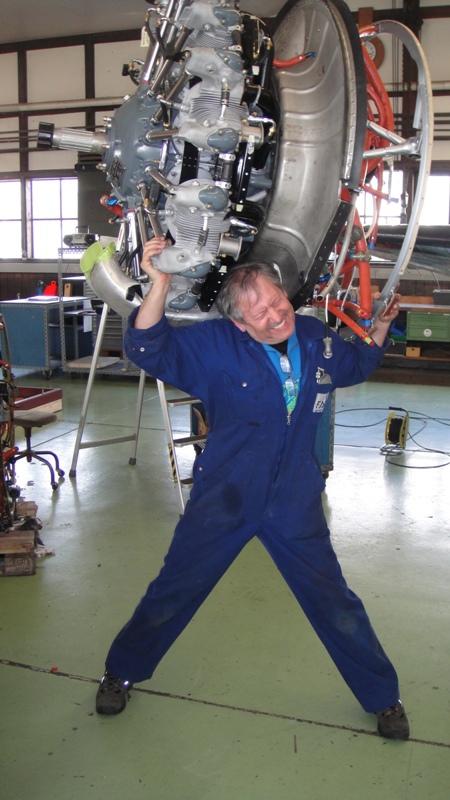 And Steve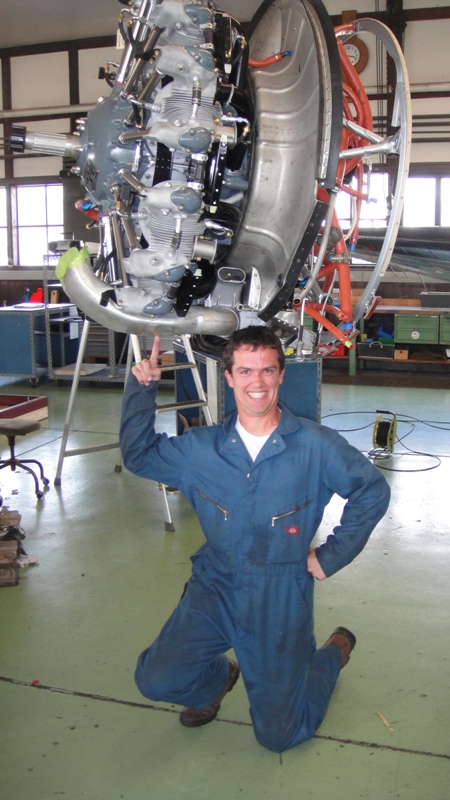 What a bunch of jolly jokers. We are lucky to have such a great group of people to work with here.
I am beat after day four and I am going to bed now. If there is any interest I will post more tomorrow evening.
Taigh