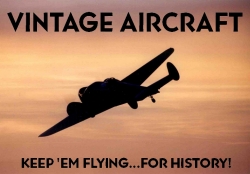 BEECHCRAFT C-45H FOR SALE
---
SOLD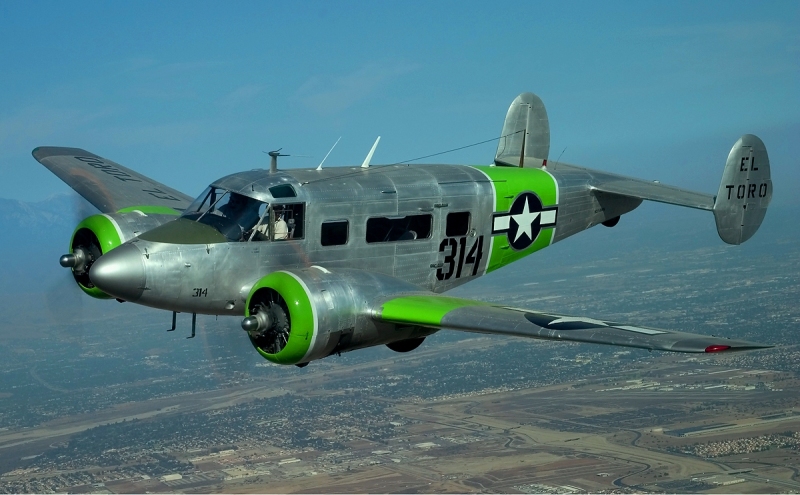 SOLD

1952 BEECHCRAFT C-45H FOR SALE

The Twin Beech, or model 18, was designed in the late 1930ís and was in production through the late 1960ís. It is one of the most prolific aircraft ever produced with thousands of civil and military versions used throughout the world. Nothing compares to the Twin Beech.

The Twin Beech for sale here was originally built on March 8th, 1943 to train navigators in WWII at Hondo Army Air Field in Texas.

Here is a photo of what she would have looked like as a Navigation trainer in WWII:
After overhaul and modernization at the Beech factory in 1952 she was upgraded to C-45H standards and continued with the Strategic Air Command at Barksdale, Lake Charles and Maxwell Air Force Base. She was used by the Washington State government where she received many Beechcraft factory upgrade kits. The biggest upgrade was a tall cabin modification (Only two 18ís ever received this modification according to the Beech 18 historian Bob Parmerter). Other mods include G and H model cockpit and cabin mods, ram air carburetor scoops G model engine package etc.
The aircraft is now a fun flying Beech 18 painted in Marine Corps Air Station El Torro markings but these markings can be easily changed as you wish. She is natural metal and the skins can be polished to a great shine if desired. Avionics and any other work needed is also available at our shop that specializes in the Beech 18. Just ask.
Here are the leading particulars of this Twin Beech:
1952 Beechcraft C-45H with G and H cabin and airframe upgrades

Airframe Total Time 11,840 hours

Pratt and Whitney R985-14B engines of 450 Horse Power each

Right Engine: 1001 hours Since Major Overhaul

Left Engine: 713 hours Since Major Overhaul

Hamilton Standard 22D30 Propellers

Wing spar X-ray- The X-ray was just complied with and the X-ray tech said it was flawless and no corrosion at all. These guys have X-rayed countless Beech 18's for 30+ years.

Wing spar strap modification: Dee Howard Fail Safe wing spar strap kit is installed

Modern clean instrument panel with center mounted avionics. Standard 6 flight instruments for both the pilot and copilot. Avionics are easily upgraded and can be added as a part of the sale package at a reasonable cost if desired. Please inquire.

Avionics also include: (Aircraft is IFR Equipped but not current)

Collins Audio Panel/Audio Beacon (AMR 350)

2 Collins Com radios ( VHF 251)

2 Collins Nav radios VIR 351. 1 Nav head with glide slope and 1 nav head without

IND 350A VOR/LOC Indicator

IND351A VOR/LOC/Glide Slope Indicator

GLS 350 Glide Slope Receiver

2412-20 Astron 20 amp power Converter

King KT 76 transponder

18486G-01 6 place David Clark Isocom

Apollo 428-2003 Blind Encoder Encoding Altimeter

Airframe modified by State of Washington as Super G-18

High gross weight wingtips

High cabin

Wrap around windscreen

Tall tail wheel

Jet exhaust stacks

High angle of incidence on horizontal stabilizer for higher cruising speeds

High speed gear doors

Extended nose

Removable nose cover

5 fuel tanks 47 Gals in nose, 78 Gallons in each main tanks and two 25 Gal auxiliary tanks for a total fuel capacity of 253 Gallons.

Main landing gear Walking Beam type

Cleveland wheels and brakes

Airwolf oil filter system for full oil filtration

Rocker oil drain system installed

Oil analysis on the engines since 2006 results can be emailed. Just ask.

Metalized Ailerons, Elevators and flaps and Fabric rudders

Custom paint, polish and markings available

Cabin has:

5 original C-45H 20G seats with modern upholstery and seat belts

Overhead cabin lighting and a hot bus light switch located by the entry door

Factory picture window modification kit that affords great visibility

Aft storage and baggage area with shelf

Custom storage for lawn chairs. Air show and camping ready!

Speakers power converter and wiring for stereo sound in the main cabin
This is a great 7 place family bird. You cannot beat a Twin Beech for room and performance for the value. Then there is the wow factor. Taxi up to any jet center and watch everyone walk past the corporate jets to come up and admire your Twin Beech. Everyone loves the classic Twin Beech
SOLD
Full check out and delivery available for cost. We are a full service Beech 18 shop.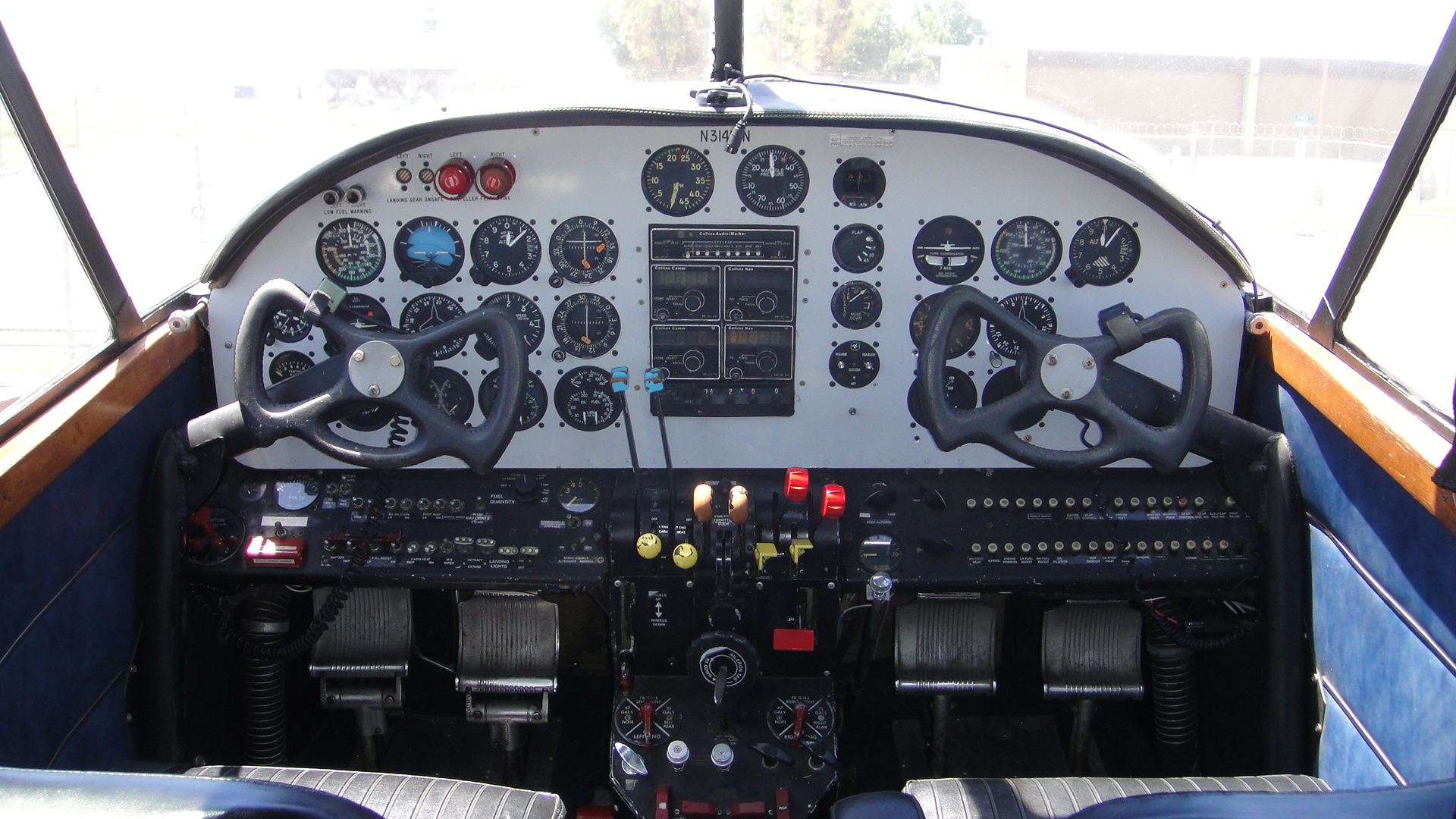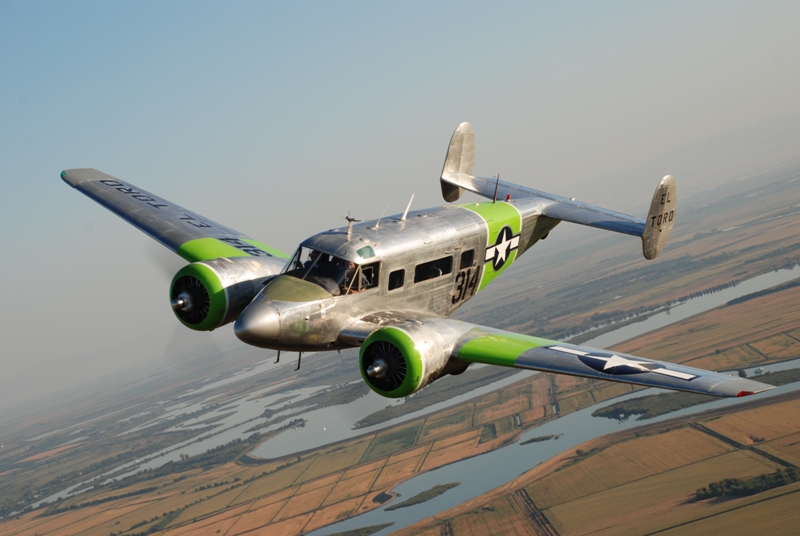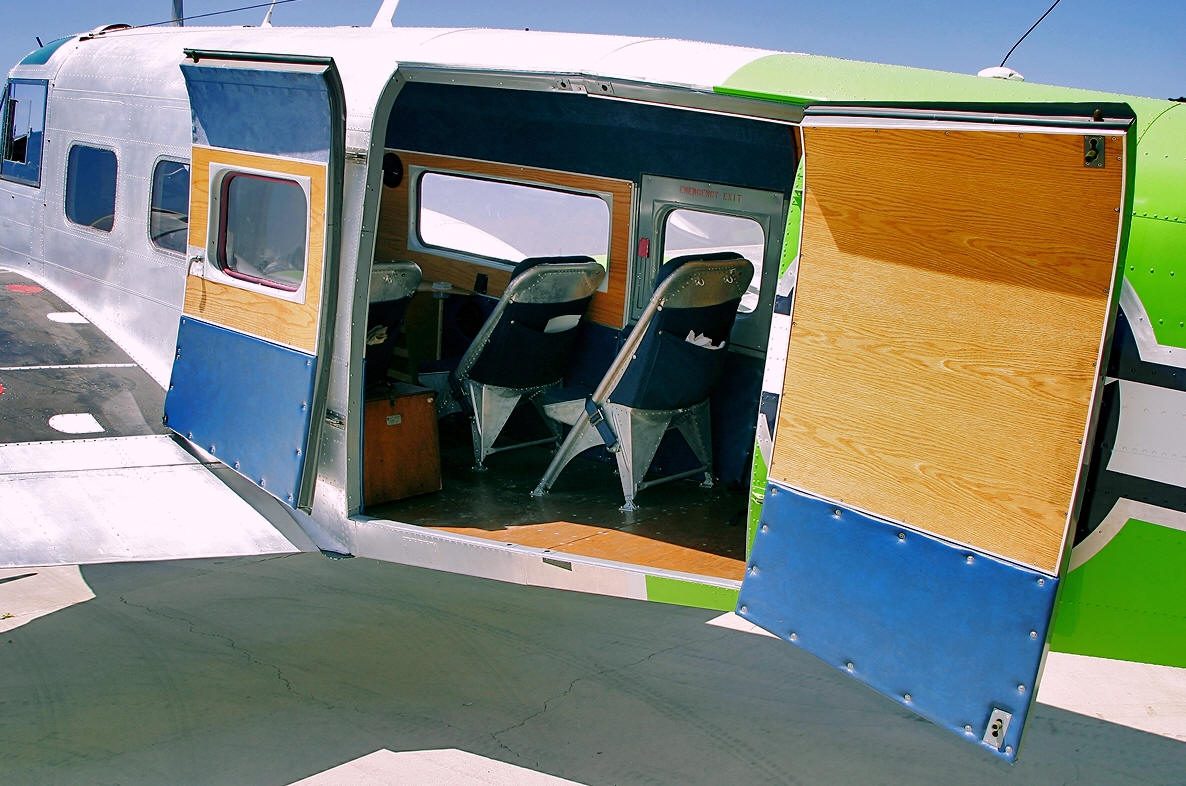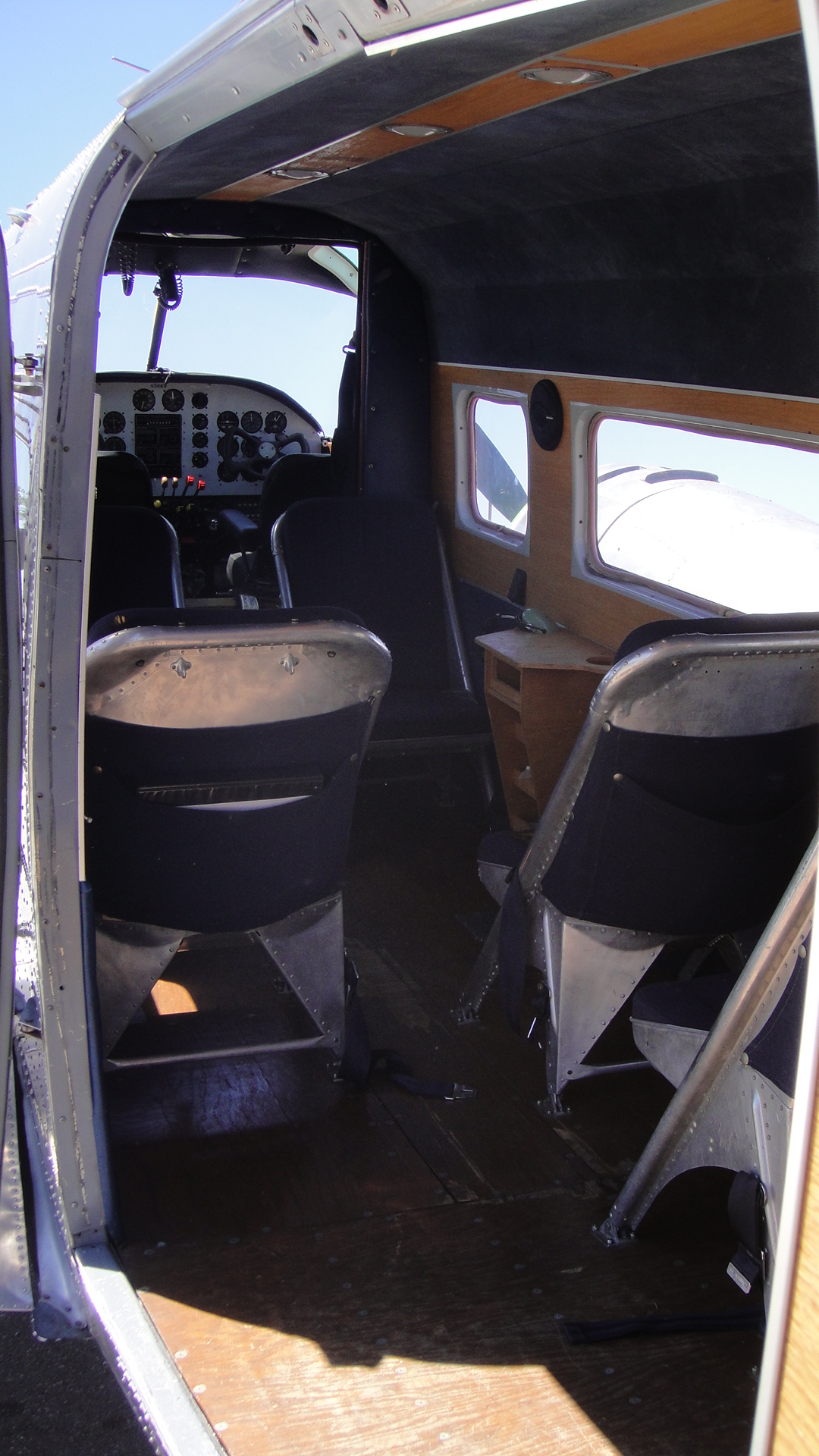 Here is John Hannigan flying This wonderful old Beech.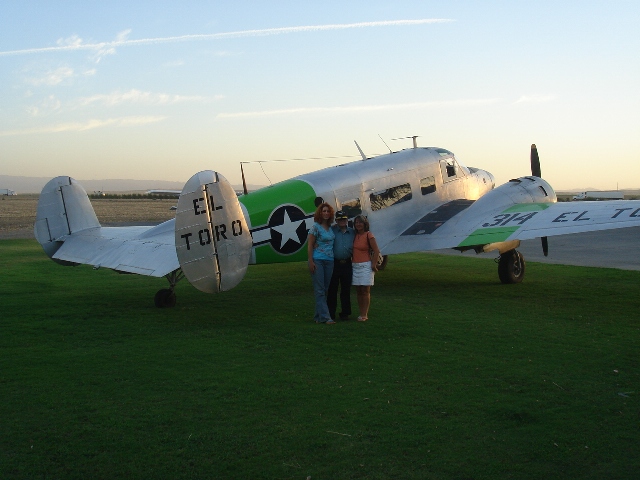 For more information please direct your inquiries to:
Taigh Ramey
Vintage Aircraft
7432 CE Dixon Street
Stockton, California 95206
United States of America
209 982 0273
taigh@twinbeech.com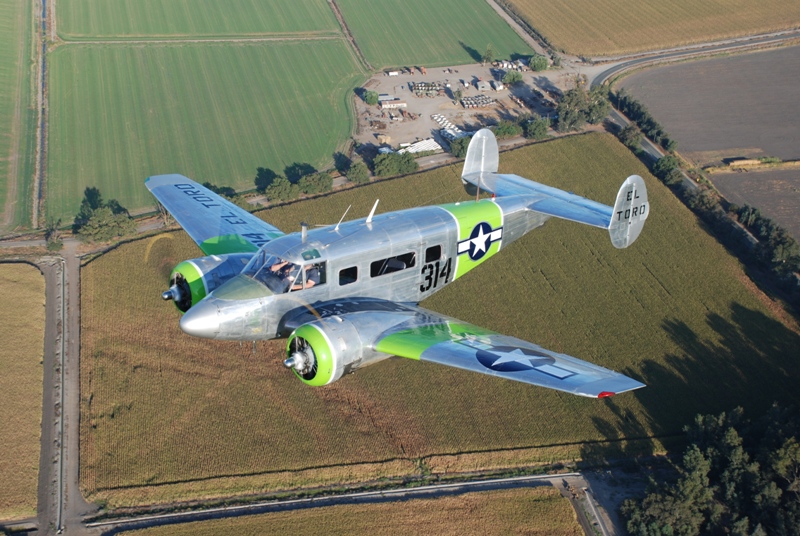 TO ALL OF OUR COUNTRY'S VETERANS, WE HERE AT VINTAGE AIRCRAFT WOULD LIKE TO SAY:
THANK YOU FOR WHAT YOU DID FOR OUR COUNTRY!
HOME PAGE VINTAGE AIRCRAFT ANNOUNCEMENTS JOB OPPORTUNITIES WARBIRD-RIDES AIRCRAFT FOR SALE HOW THIS BEECH 18 MADNESS BEGAN THINKING ABOUT A TWIN BEECH PROJECT? BEECH 18 SPAR CONCERNS BEECH 18 SPAR STRAP KITS BEECH 18 GROUND TRANSPORTATION TWIN BEECH PHOTOS BEECHCRAFT RC-45J BEECH AT-11 KANSAN RESTORATION OF AT-11 41-27603 C-45H N314WN TECHNICAL MANUALS AND PUBLICATIONS STOCKTON FIELD AVIATION MUSEUM WWII WARBIRD GROUP NORDEN BOMB SIGHT WWII RADIO PAGE AIR SHOWS AND EVENTS VOLUNTEERS WAR STORIES B-25 OLD GLORY B-29 IT'S HAWG WILD B-29 42-65401 NOSE SECTION B-29 GUNNERY SYSTEM SEARCH THIS WEB SITE CONTACT US
VINTAGE AIRCRAFT
7432 C.E. DIXON STREET
STOCKTON, CALIFORNIA USA 95206
(209) 982 0273
(209) 982 4832 FAX
KEEP 'EM FLYING...FOR HISTORY!