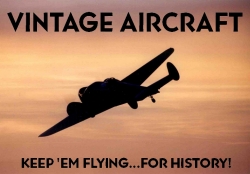 BEECHCRAFT 3NM N21FS
---
Created 3-23-08
Revised 12-26-09
To skip to the latest addition click here
This is a photo essay of Beechcraft 3NM Expeditor N21FS
Fox Sierra is a beautiful Beech as you can see. Here she is on a ramp during a fuel stop on her way across the United States. She is on her way to her new owners in Denmark.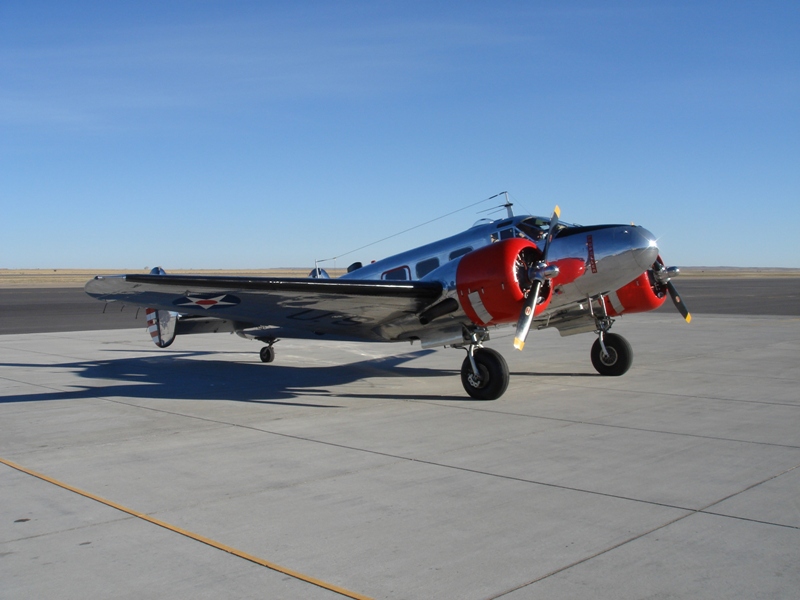 This is Lasse, the proud new owner of Fox Sierra.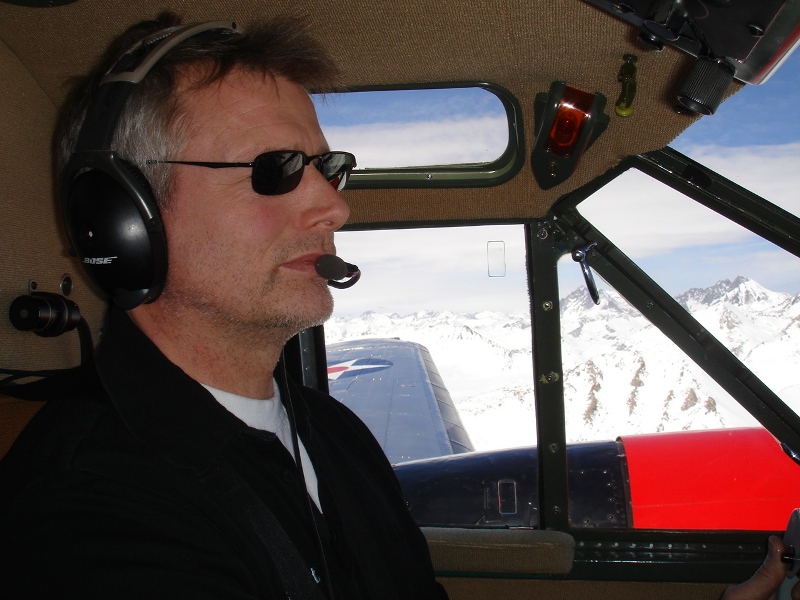 Here is Frank, he and Lasse are partners in a company called OPMAS that helps with the importation of aircraft to Europe. Frank, Lasse and I flew their new Beech from California to an avionics shop for a radio upgrade.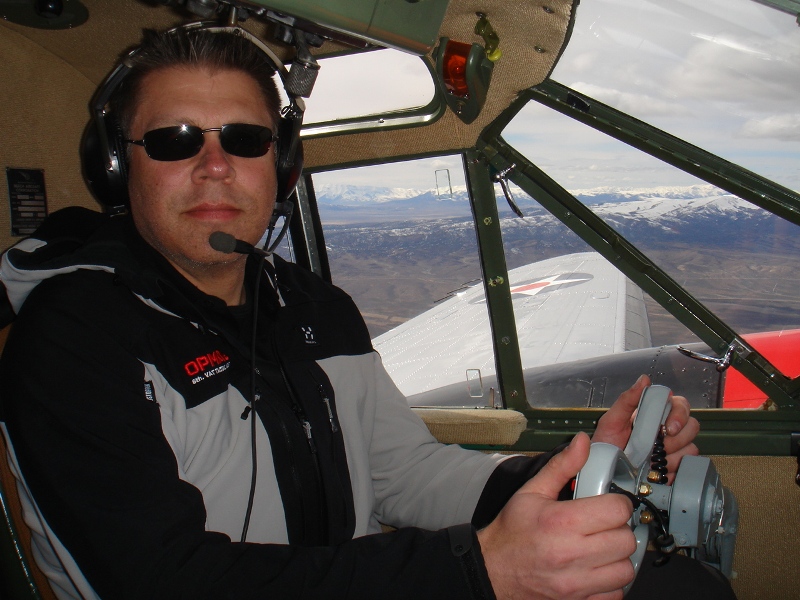 A short time later Hardy Kalitzki and I took the Beech across the Atlantic for Lasse and Frank. Hardy is a professional ferry pilot who makes more the 50 crossings of the Atlantic each year. Our route took us through Canada to Goose Bay Labrador, Greenland, Iceland, Scotland and then Denmark.
This is Hardy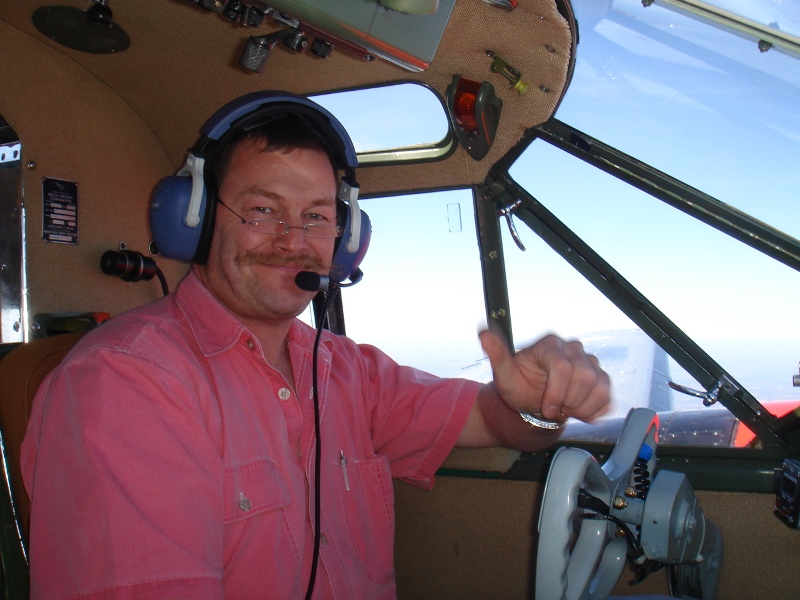 Here we are approaching Greenland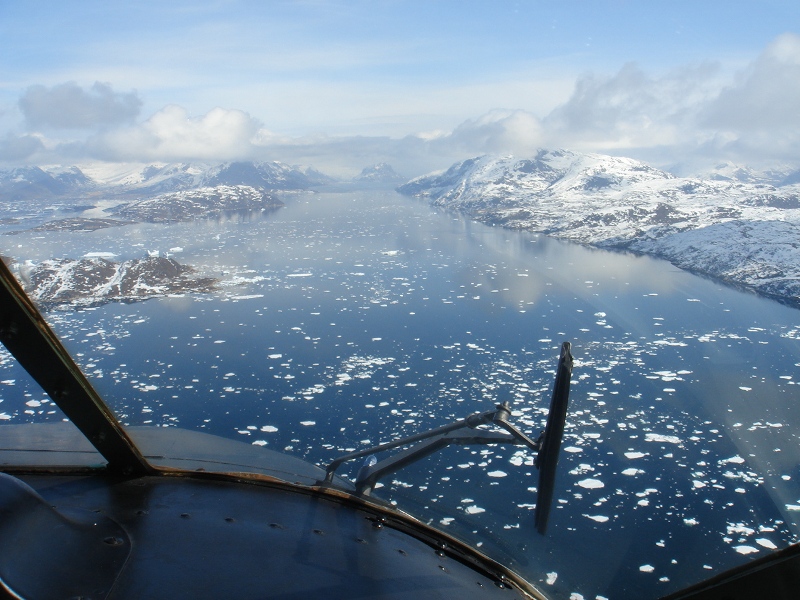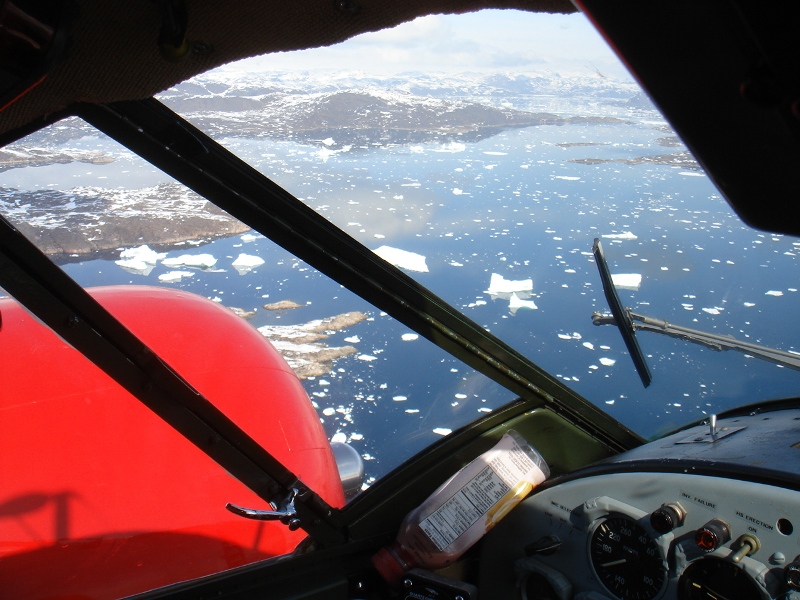 This is Narsarsuaq Airport known during WWII as Bluie West One. Thousands of aircraft stopped here on their way to and from the European theatre during WWII.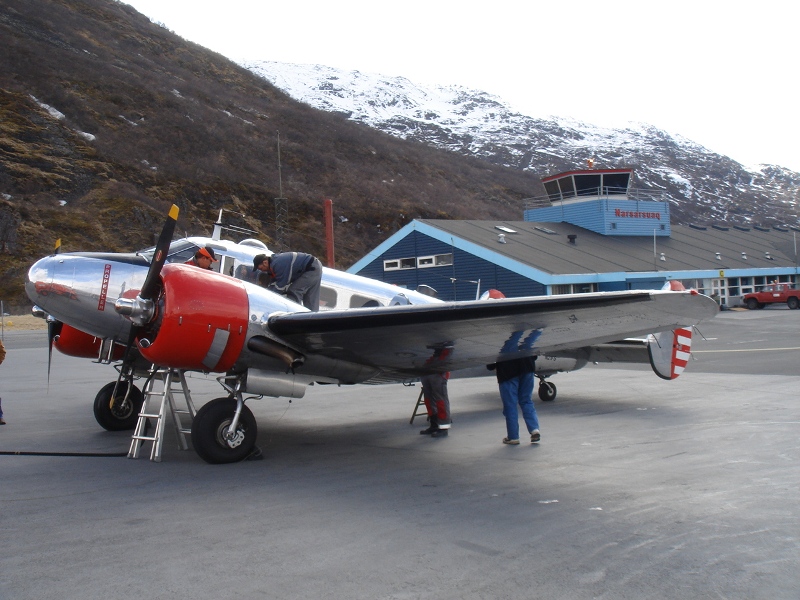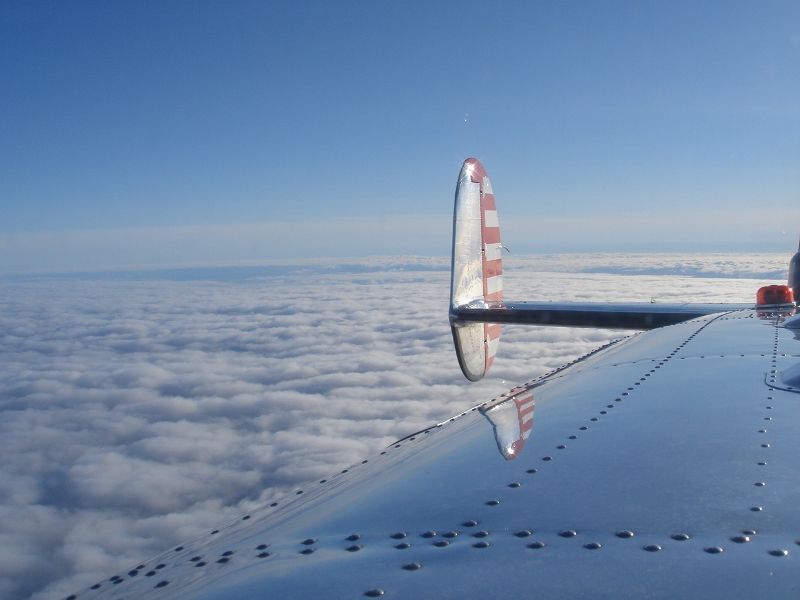 Reykjavik Iceland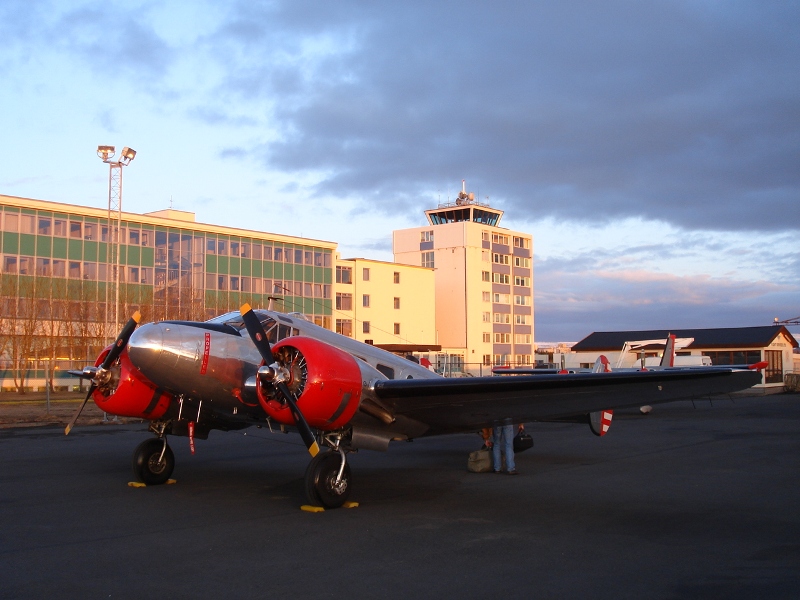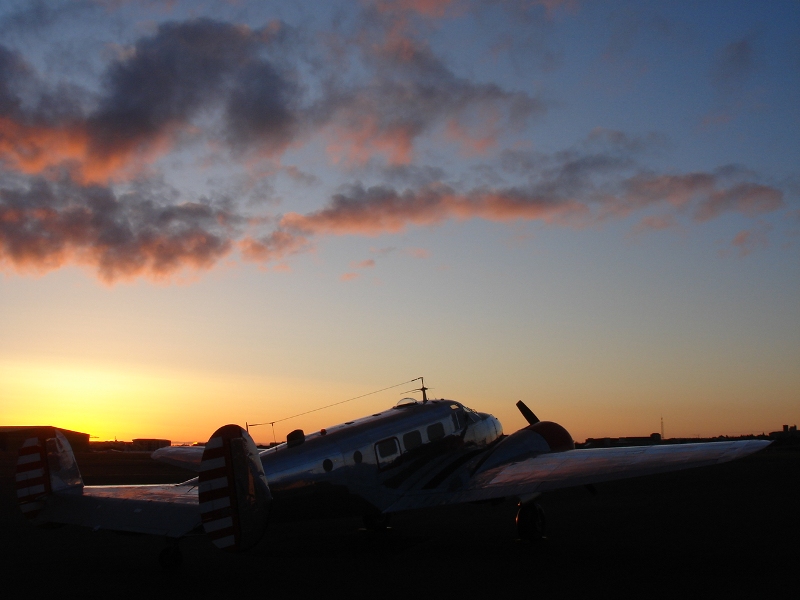 The survival equipment stowed by the escape hatch
Rolling in to Aarhus Airport in Denmark. Aarhus was an air field that was used by the Luftwaffe during WWII.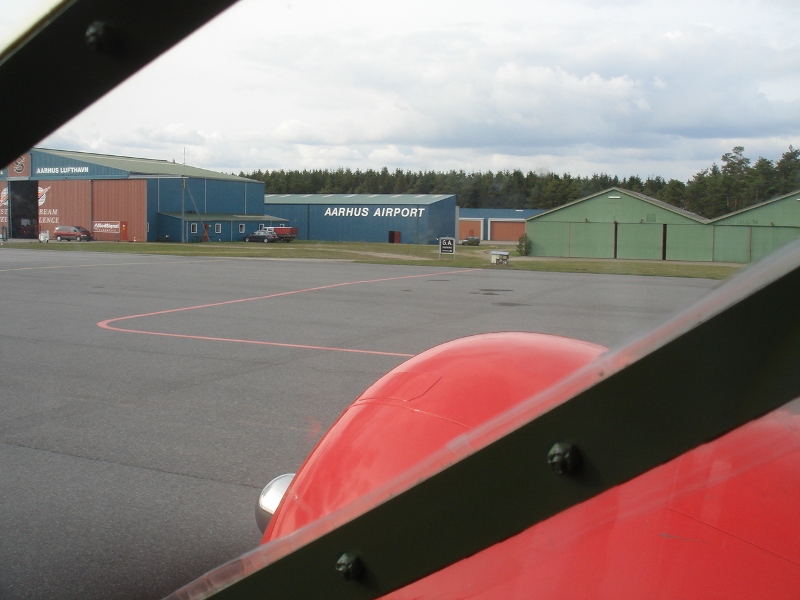 Lasse eventually sold the Beech to a Gentleman in Switzerland. Here the Beech is getting ready for flight training with the new owner and his crew.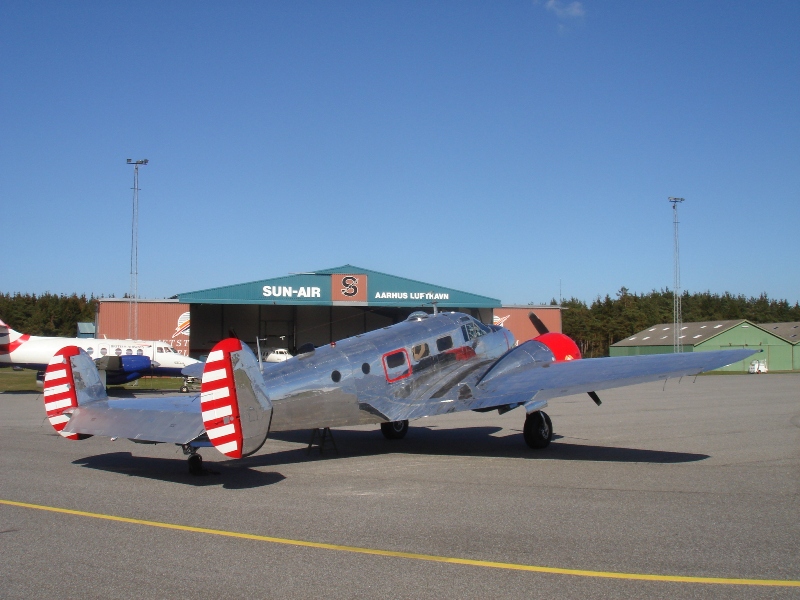 This is Hugo the proud new owner of Fox Sierra
This is Jurg, Hugo's chief pilot taking his turn at the Beech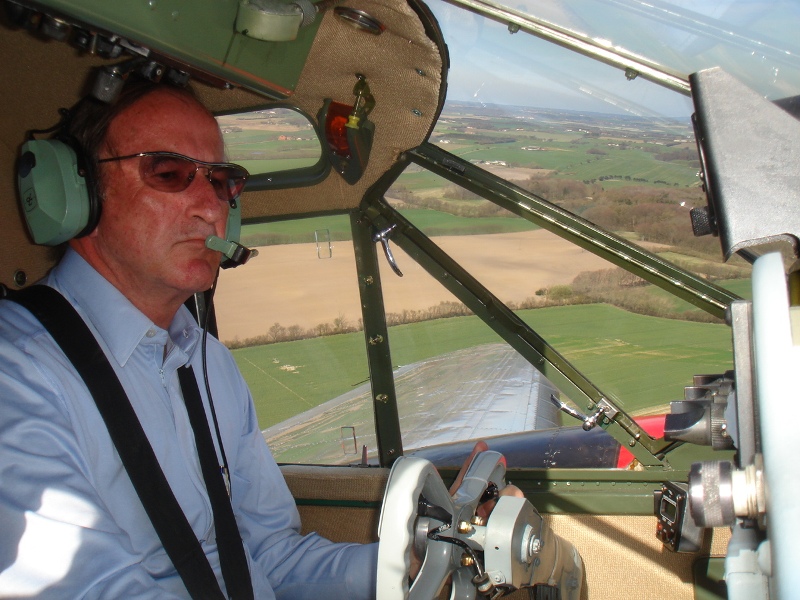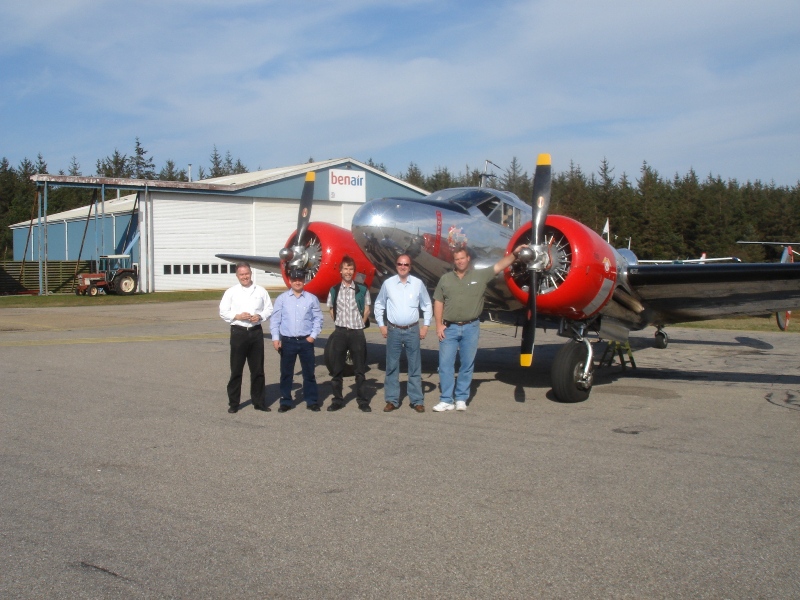 Hugo Dobler, gets a turn at the Beech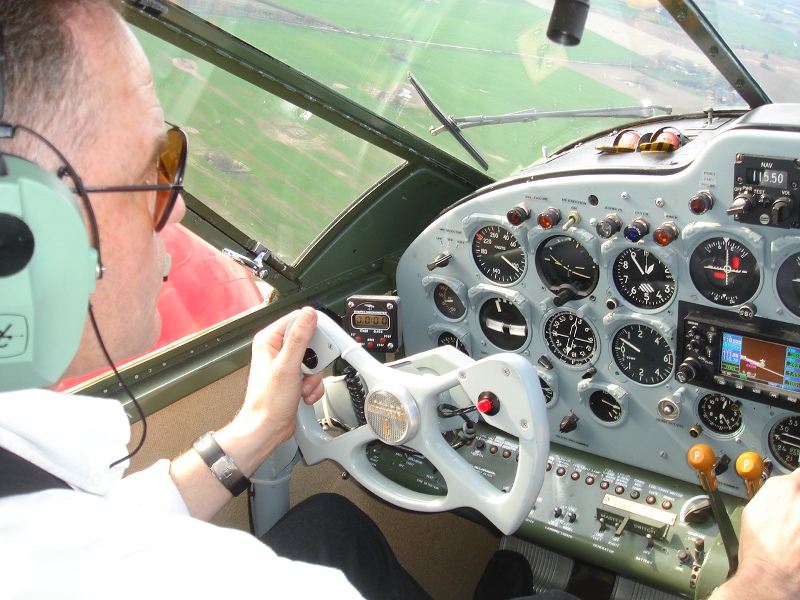 Yes, I think he likes Fox Sierra!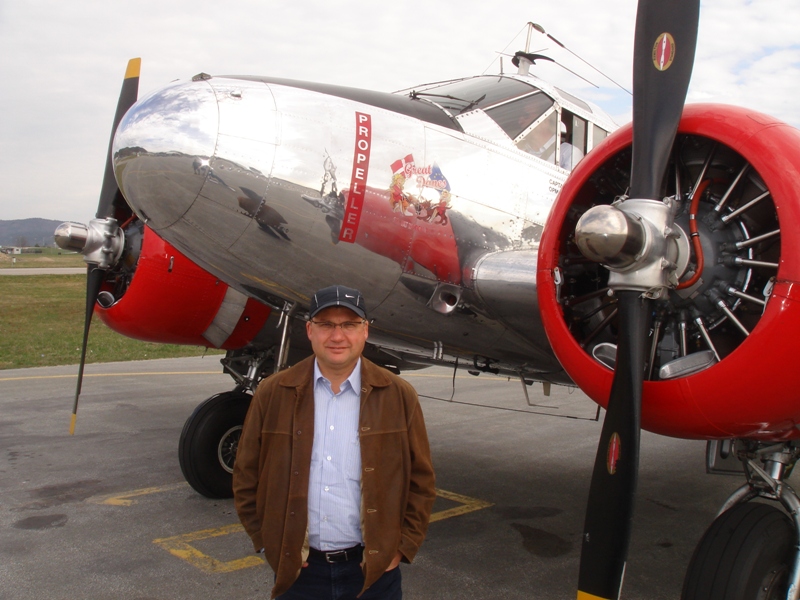 This is Fritz, Hugo's crew chief, who takes great care of his aircraft.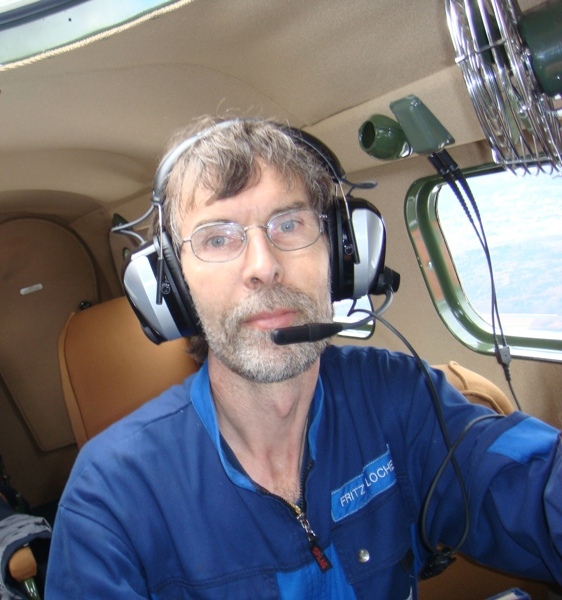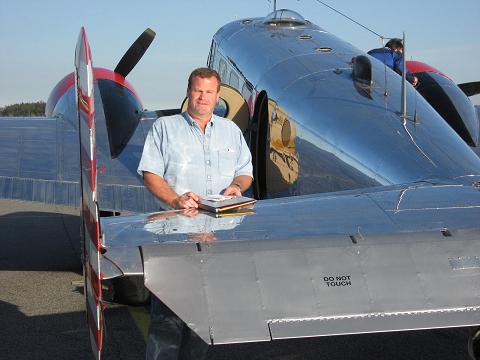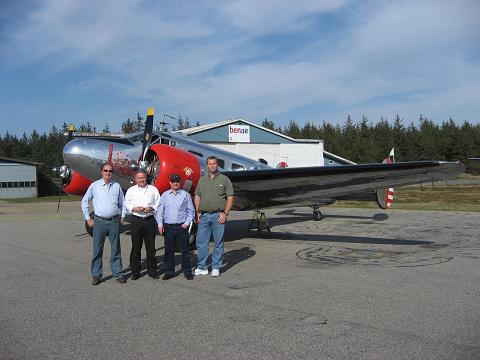 Maintenance and inspection work begins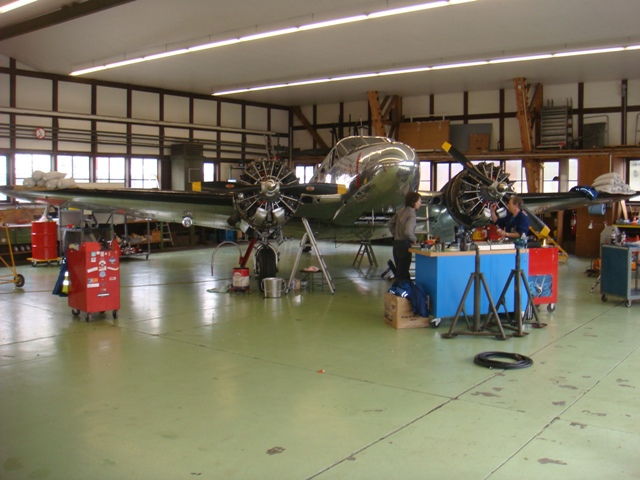 Here the Beech begins the wing spar x-ray for AD compliance. The sand bags are used to weight the wings in preparation for the removal of the spar strap.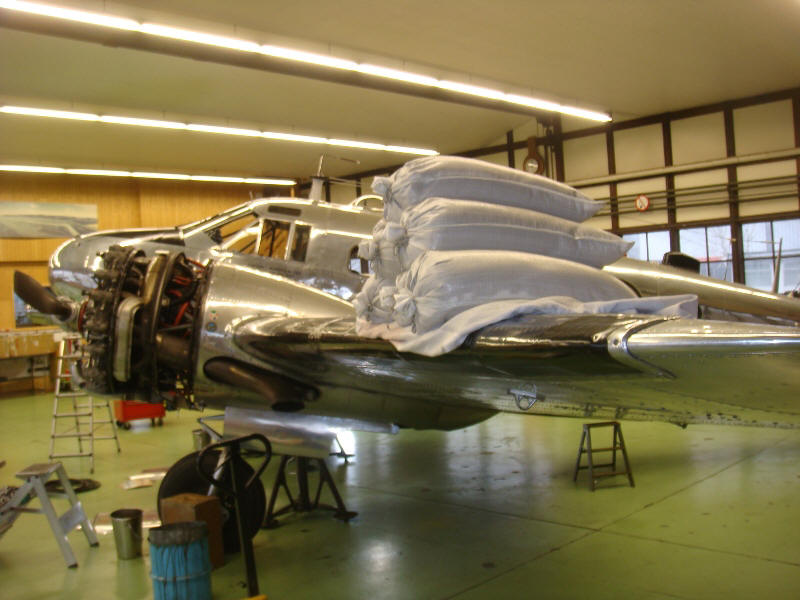 This is the tube that generates the X-rays for the inspection. Here is is set up to shoot down through the wing spar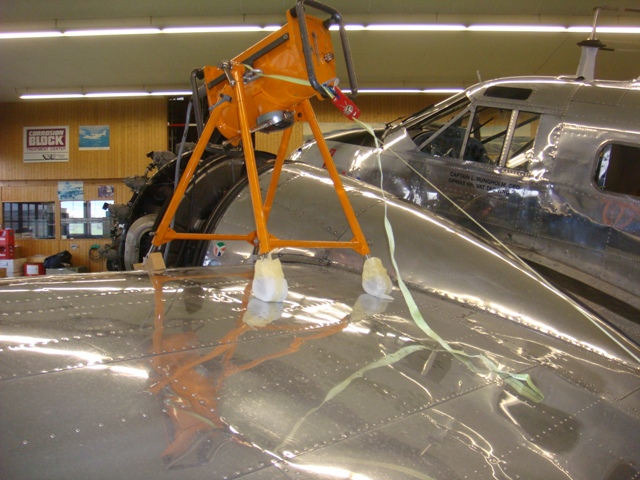 This is an example of a film of wing station 90 lower. You can see that the spar tube is clean and free of corrosion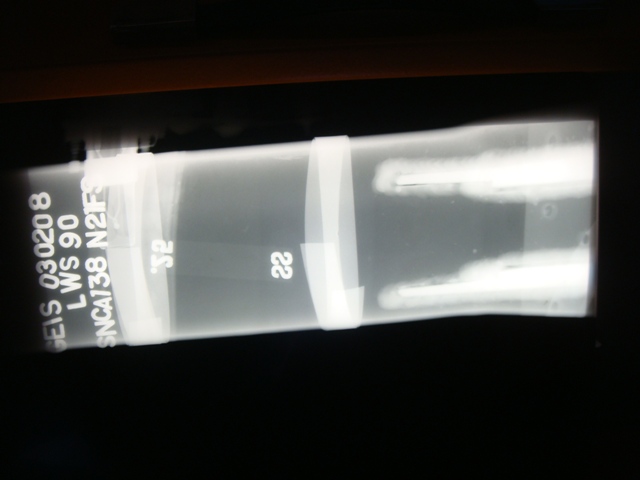 Gail is getting set up for the next shot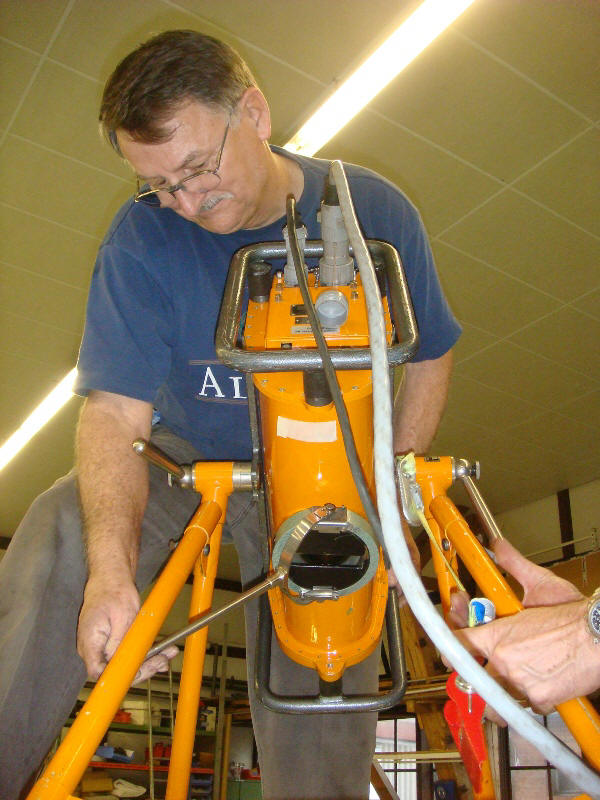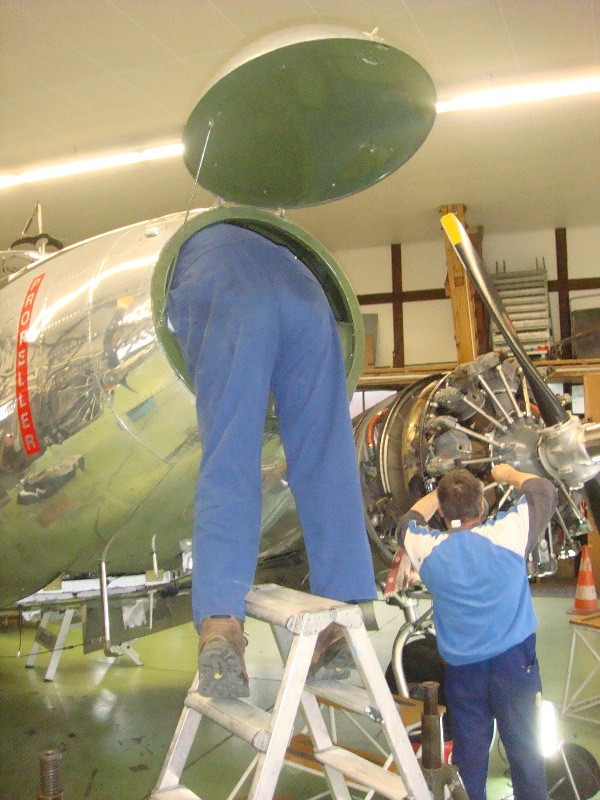 The left wing was removed for a closer inspection of a wing attach joint with more x-rays.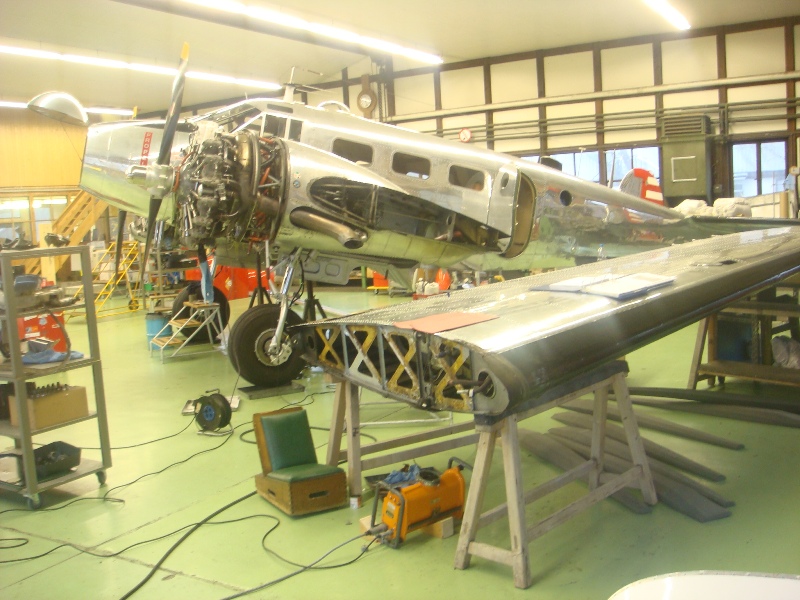 Everything was clean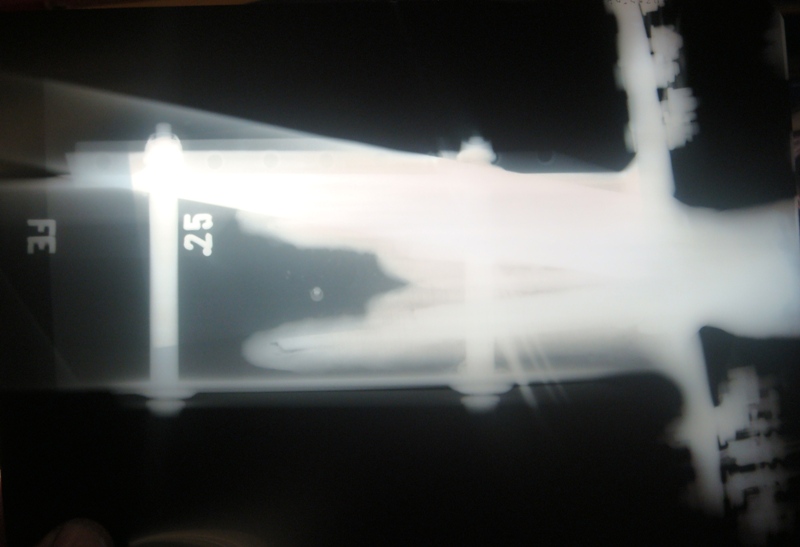 Well almost everything was clean. A bit of grime in the wing root that needs cleaning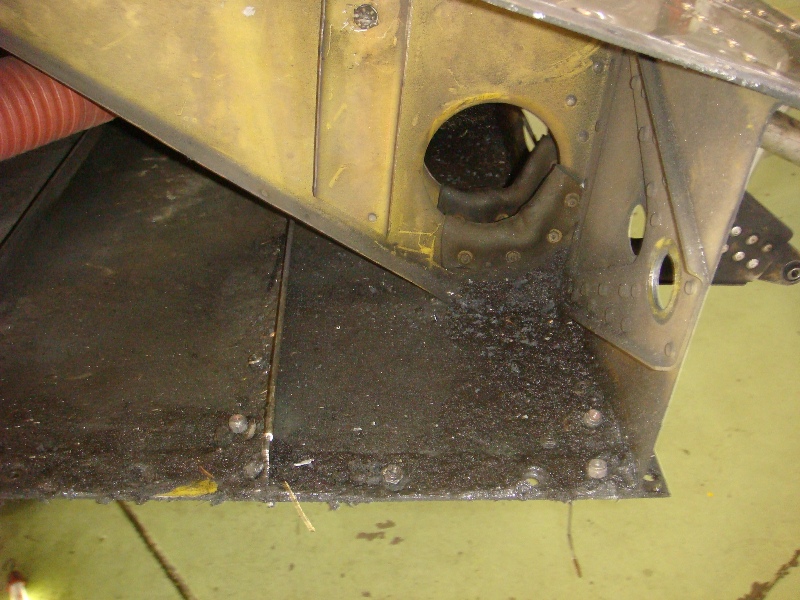 More maintenance and fixing the old gal up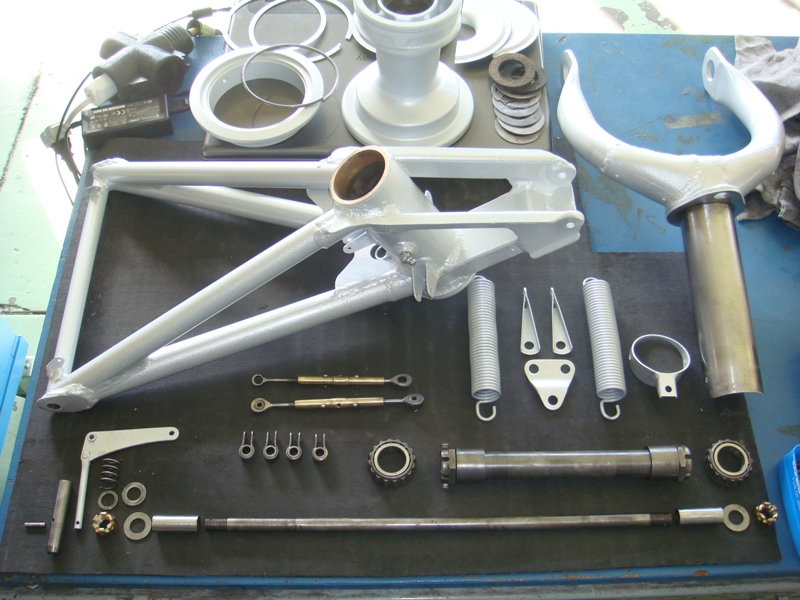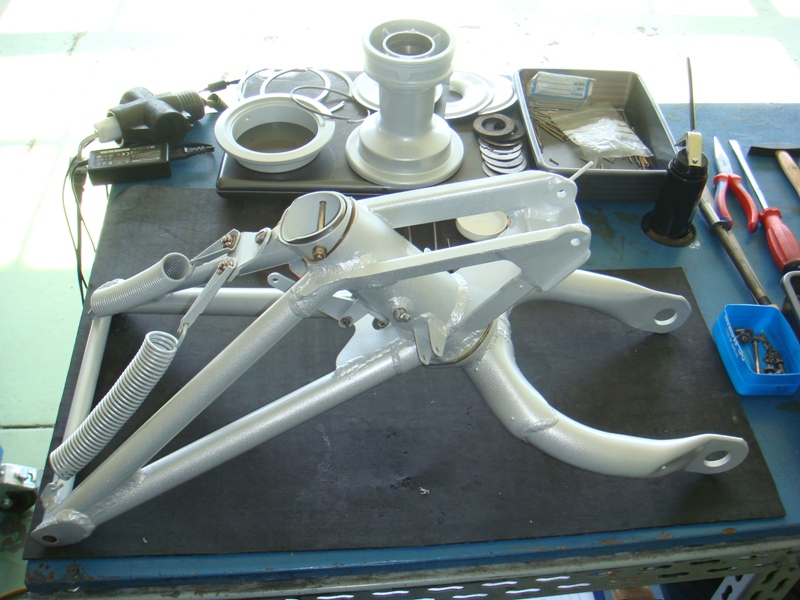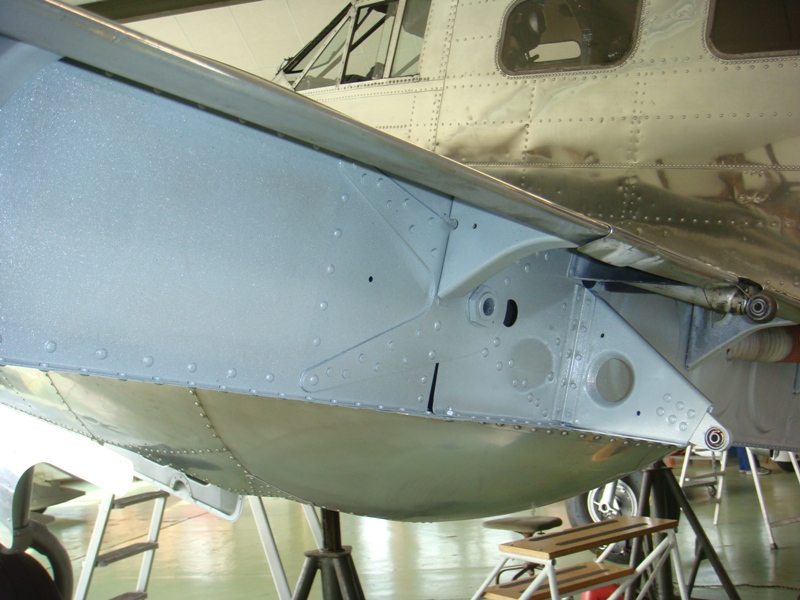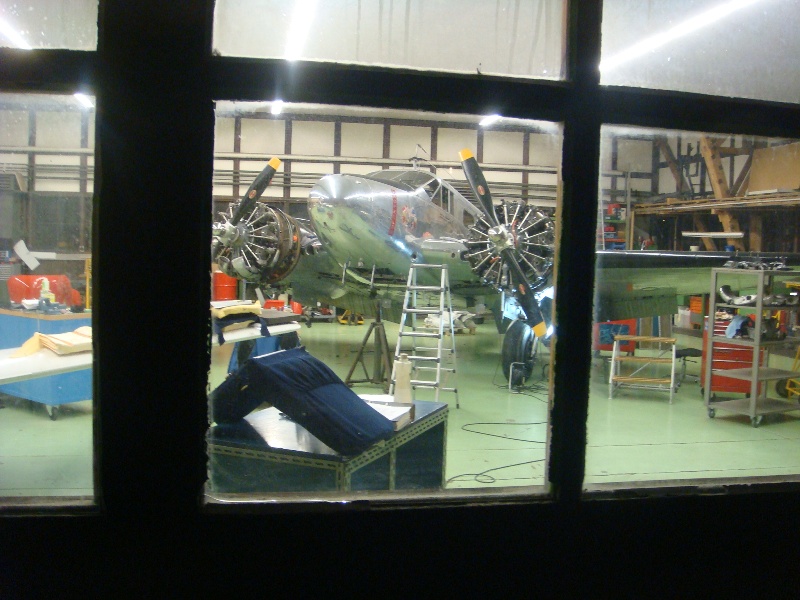 One of the best parts about my business is getting to meet wonderful people from all over the world.
I have had the honor of working with these three gentleman at Grenchen. This is Rene, Walter and Kurt. Three great mechanics and great guys too.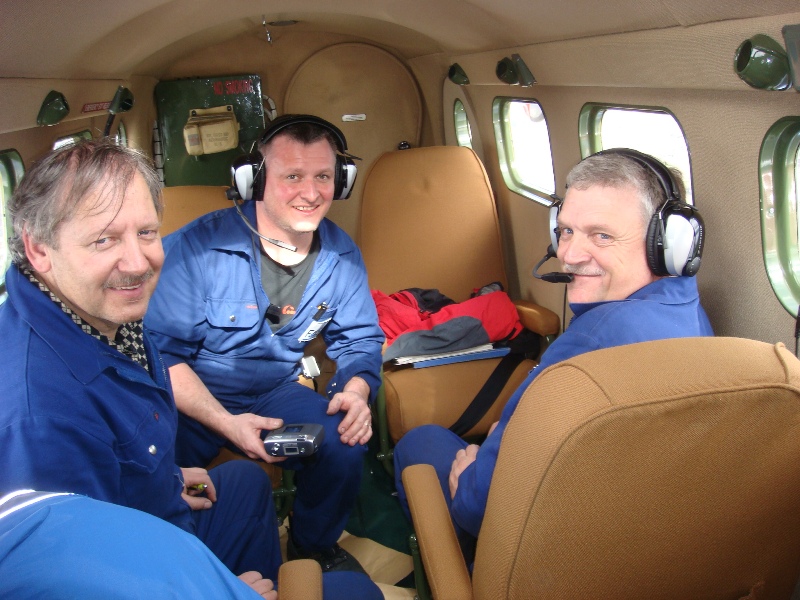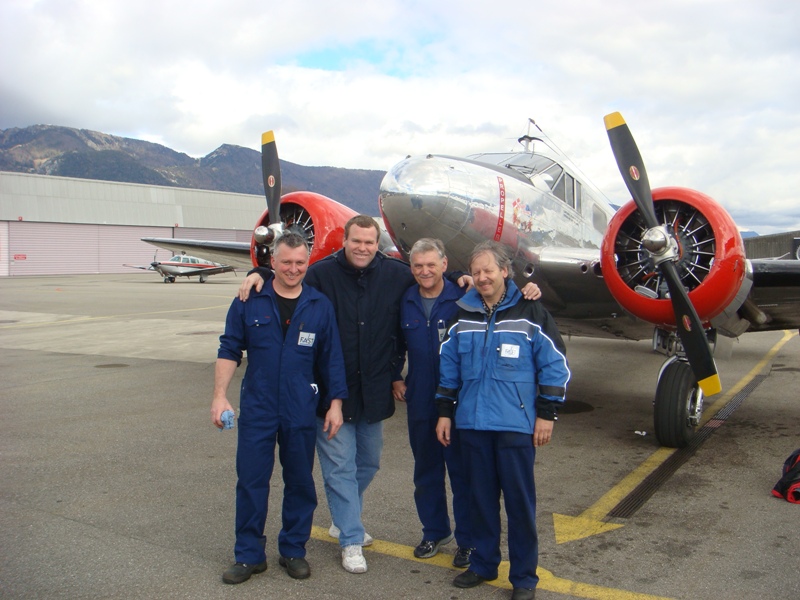 Walter, Fritz, Hugo, Rene, Kurt and Hugo D.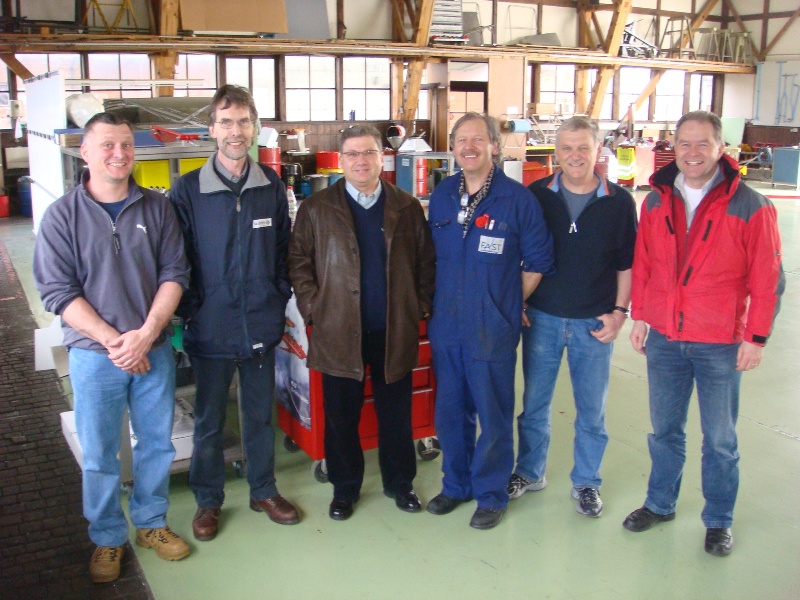 Here is a happy Beech owner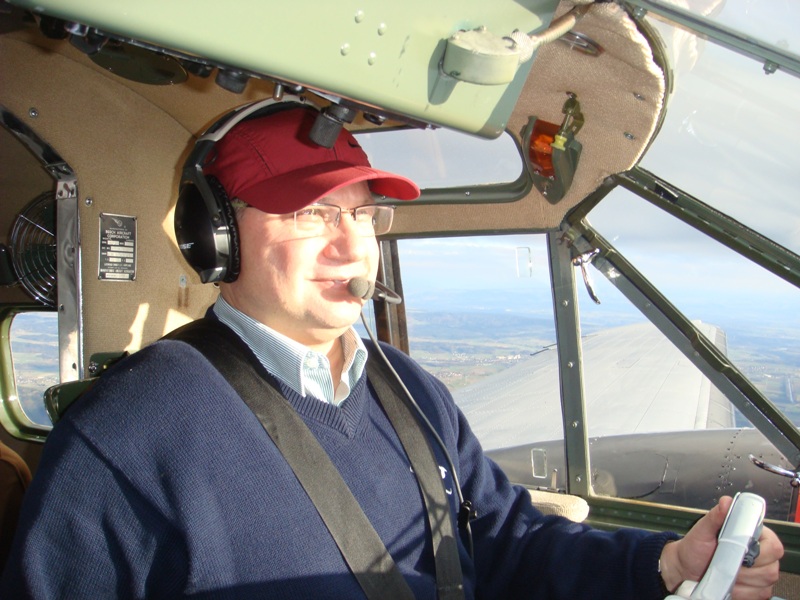 Another great aspect of of my business is being able to see some beautiful sights from the cockpit of the Beech 18. I can't think of a better way to see Switzerland!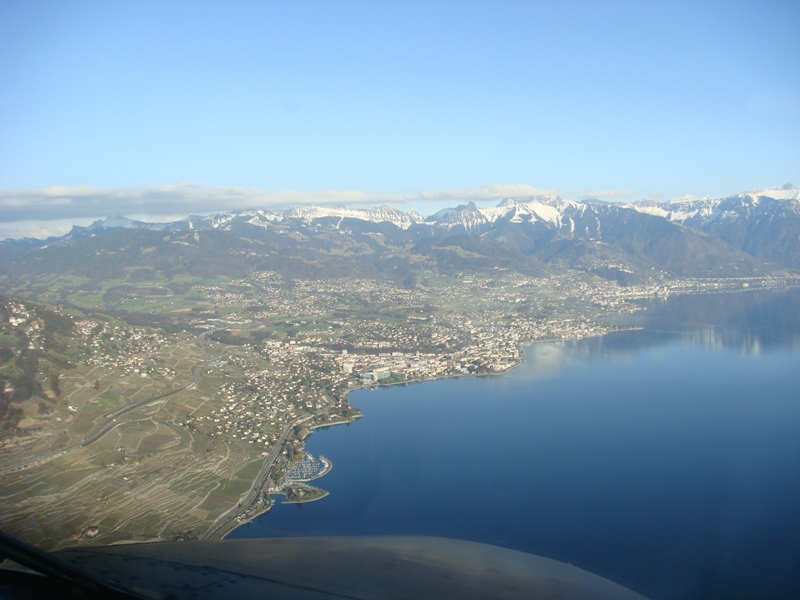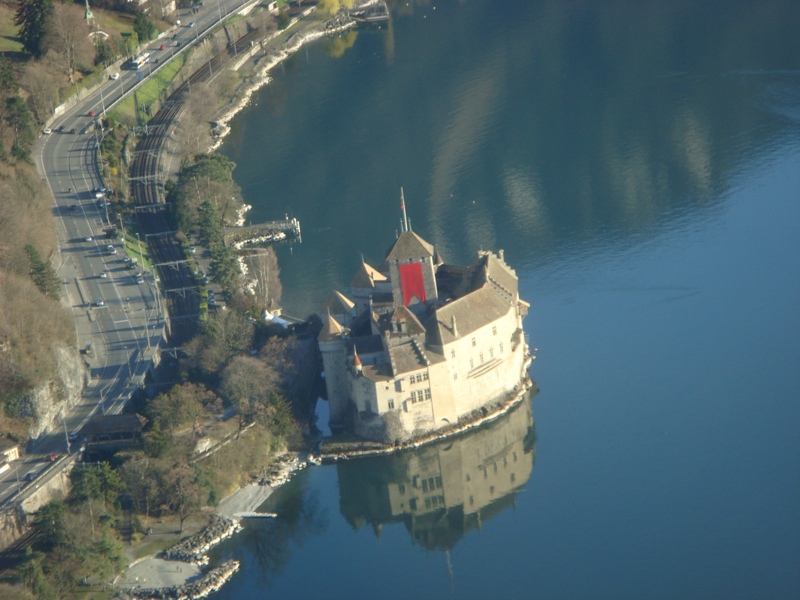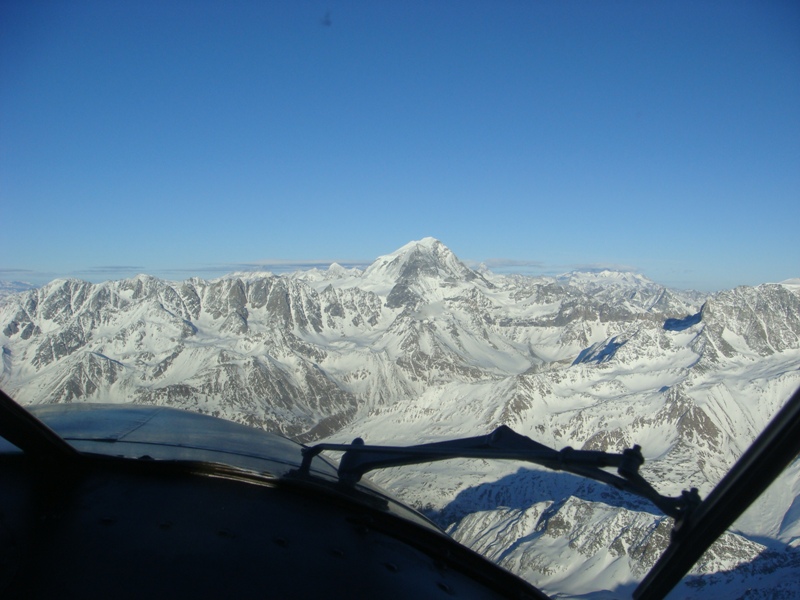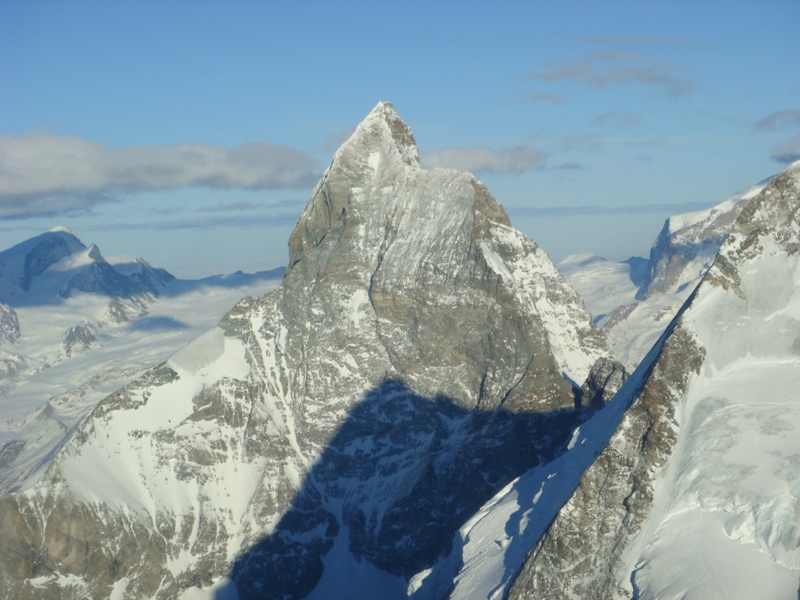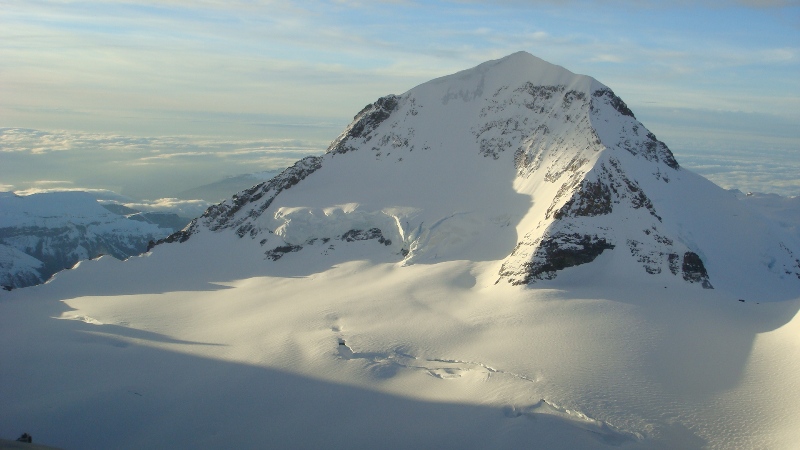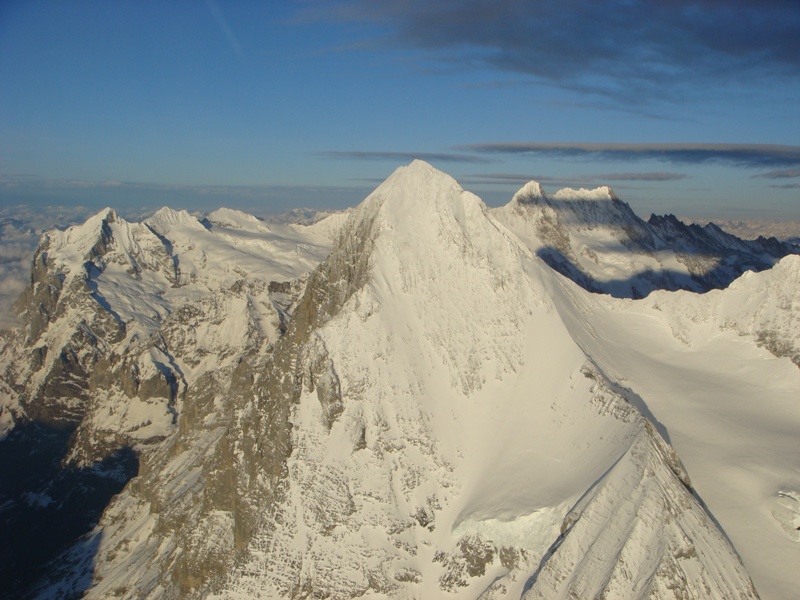 Can you spot Jungfraujoch ?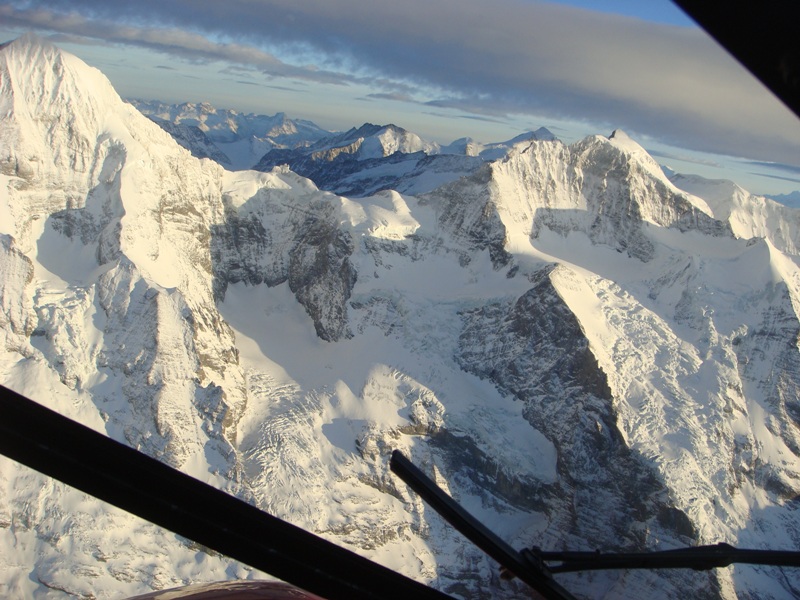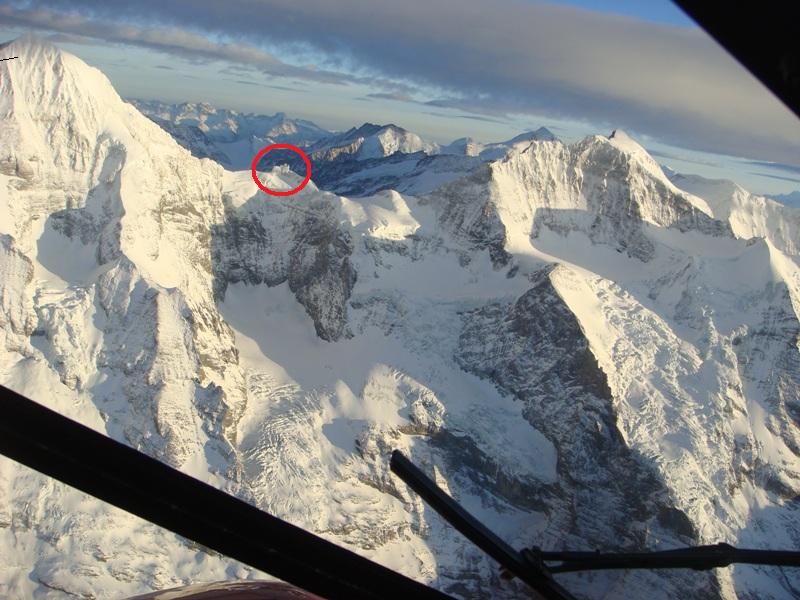 It is accessed by a train through a tunnel inside the mountain!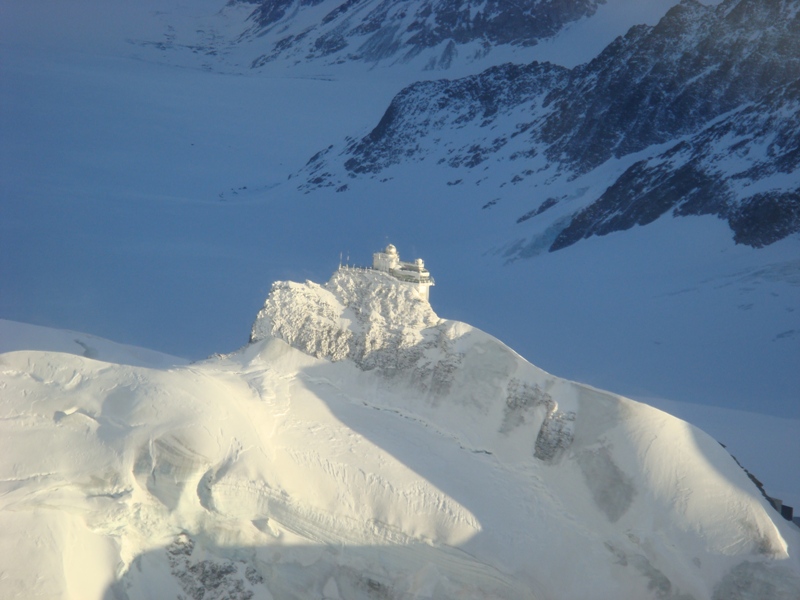 Yes, Hugo is a happy camper! Who wouldn't be? Flying around the Swiss Alps in a beautiful Beech 18? It was a good day.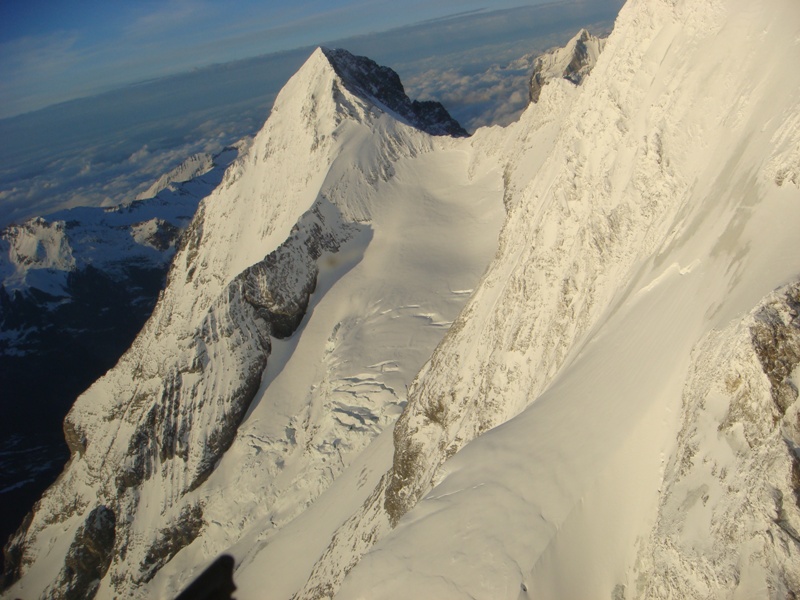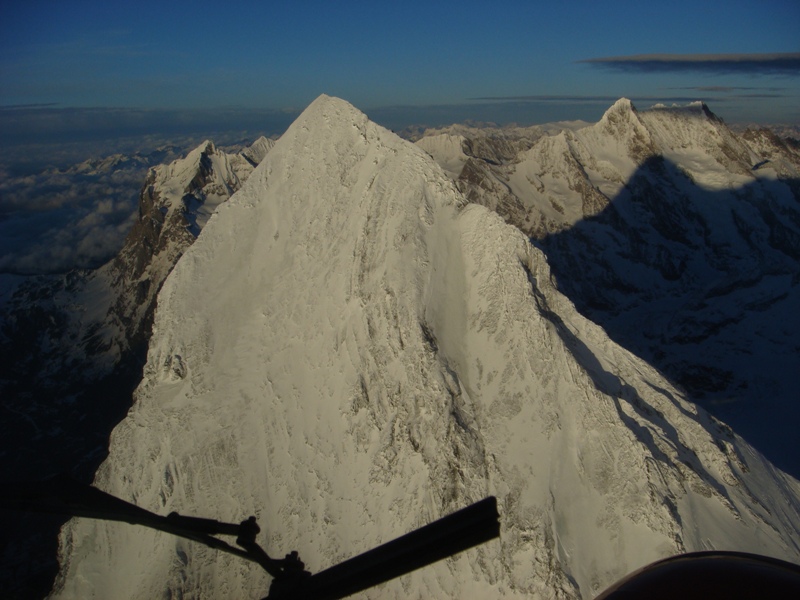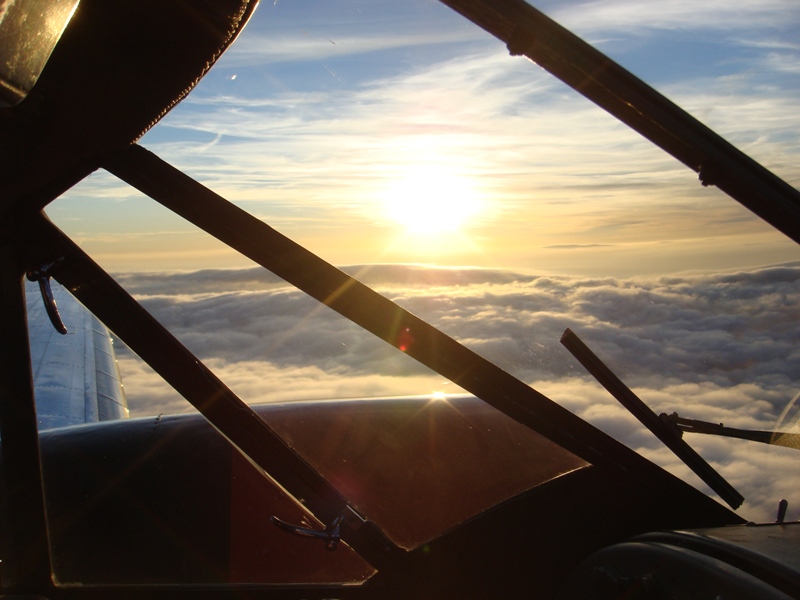 Here is Fox Sierra in her old hangar. She is sitting on a turn table that rotates to put each aircraft in front of the hangar door.
Here she is in her new hangar that is much larger. The whole hangar is made out of wood because there is a VOR near by and a metal hangar would interfere with the navigation signals. Quite the turn table! there are two in this hangar and you can see one in the back for Breitling's aircraft.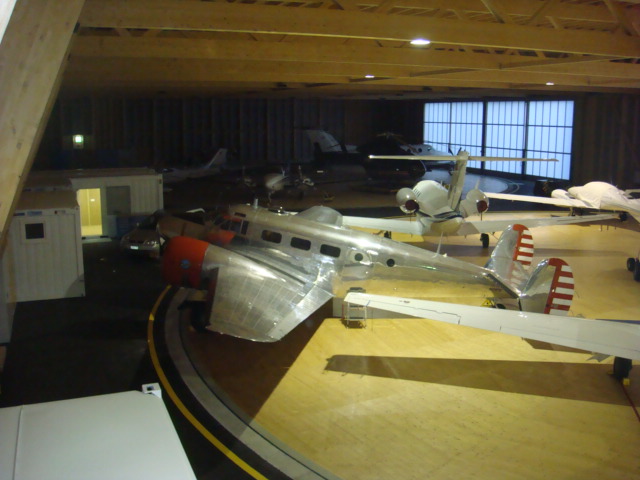 More to come so check back
TO ALL OF OUR COUNTRY'S VETERANS, WE HERE AT VINTAGE AIRCRAFT WOULD LIKE TO SAY:
THANK YOU FOR WHAT YOU DID FOR OUR COUNTRY!
HOME PAGE VINTAGE AIRCRAFT ANNOUNCEMENTS JOB OPPORTUNITIES WARBIRD-RIDES AIRCRAFT FOR SALE HOW THIS BEECH 18 MADNESS BEGAN THINKING ABOUT A TWIN BEECH PROJECT? BEECH 18 SPAR CONCERNS BEECH 18 SPAR STRAP KITS BEECH 18 GROUND TRANSPORTATION TWIN BEECH PHOTOS BEECHCRAFT RC-45J BEECH AT-11 KANSAN RESTORATION OF AT-11 41-27603 C-45H N314WN TECHNICAL MANUALS AND PUBLICATIONS STOCKTON FIELD AVIATION MUSEUM WWII WARBIRD GROUP NORDEN BOMB SIGHT WWII RADIO PAGE AIR SHOWS AND EVENTS VOLUNTEERS WAR STORIES B-25 OLD GLORY B-29 IT'S HAWG WILD B-29 42-65401 NOSE SECTION B-29 GUNNERY SYSTEM HUMOR SEARCH THIS WEB SITE CONTACT US
VINTAGE AIRCRAFT
7432 C.E. DIXON STREET
STOCKTON, CALIFORNIA USA 95206
(209) 982 0273
(209) 982 4832 FAX
KEEP 'EM FLYING...FOR HISTORY!